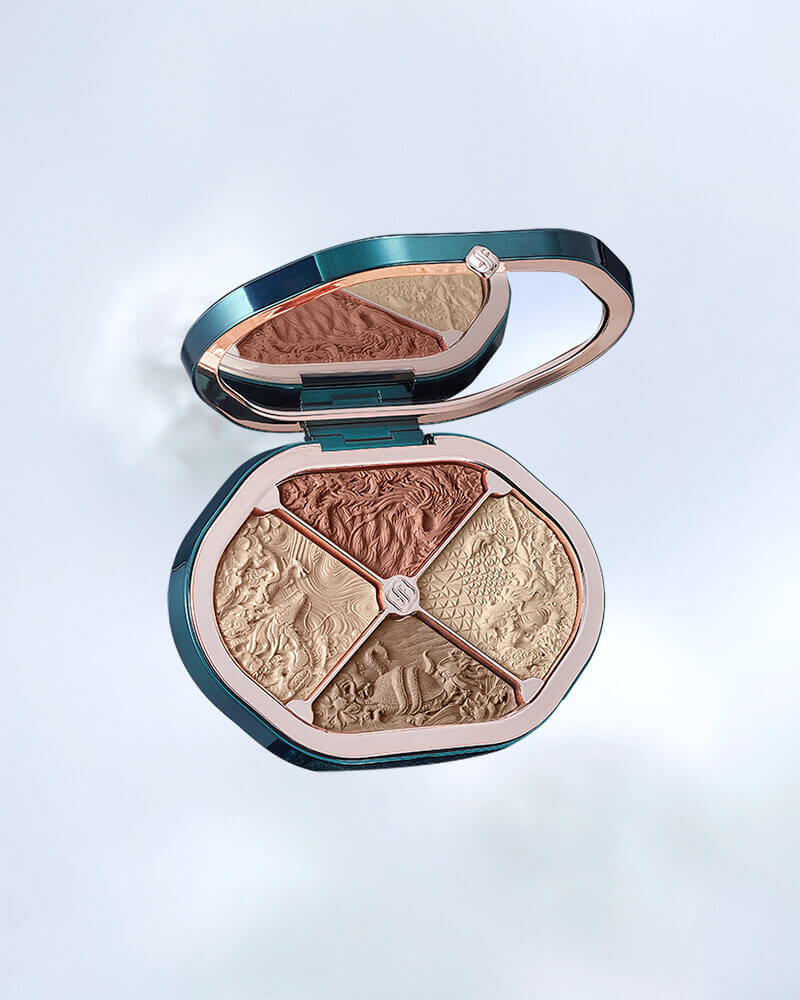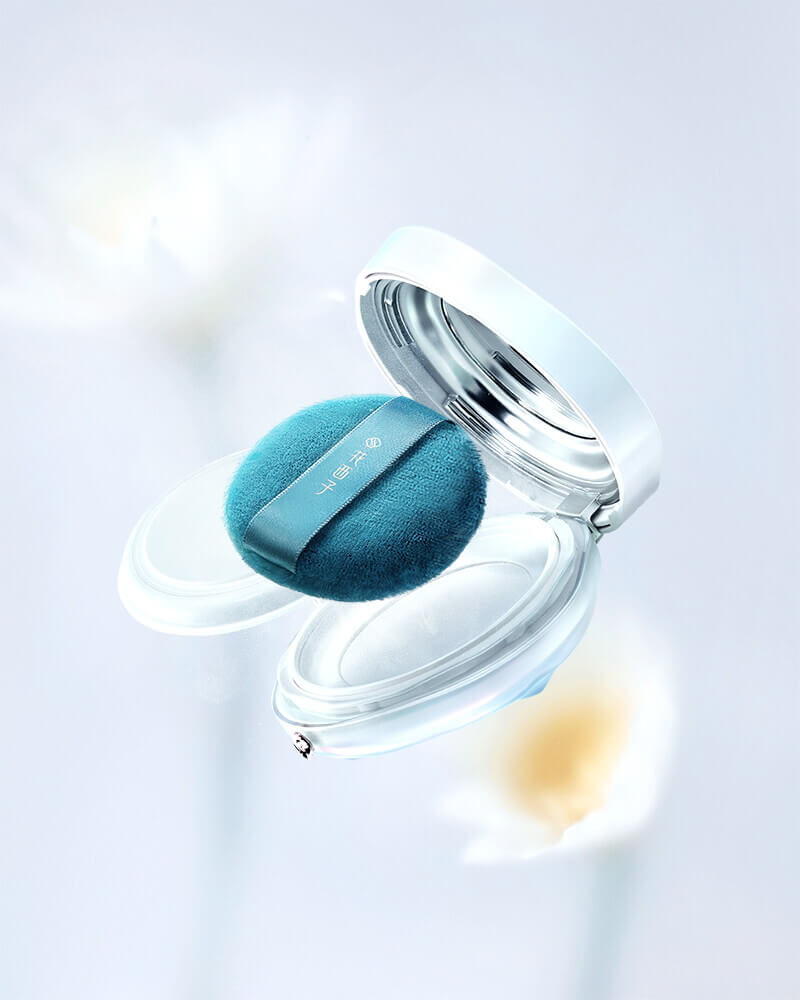 FLORASIS | HUAXIZI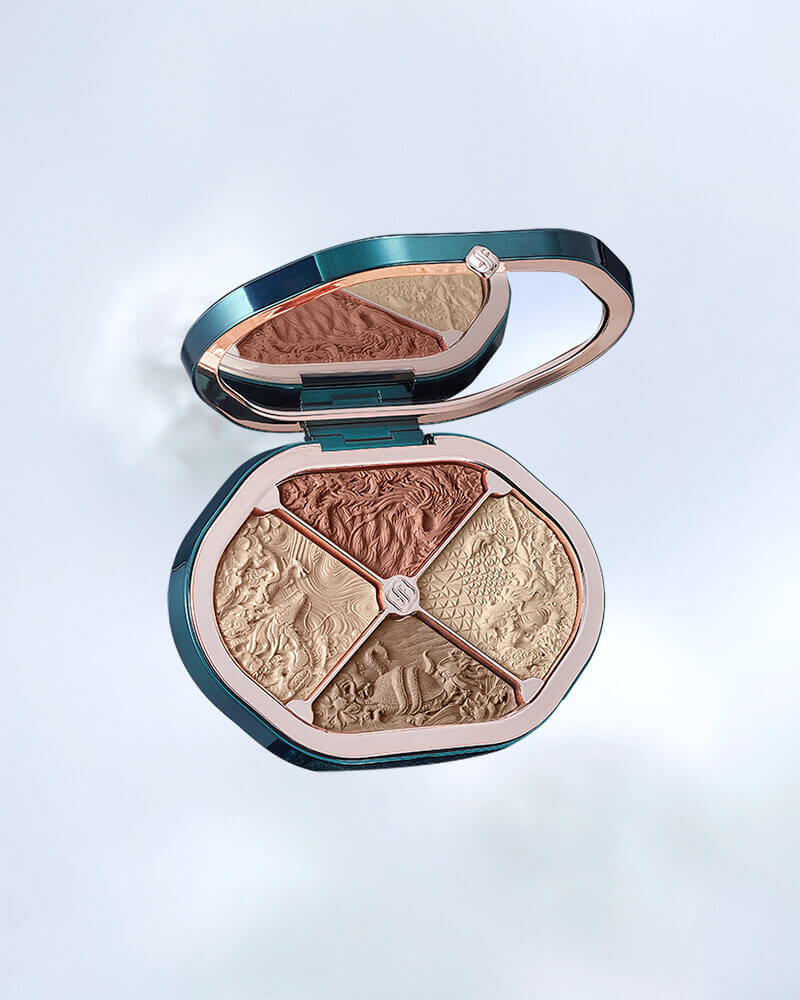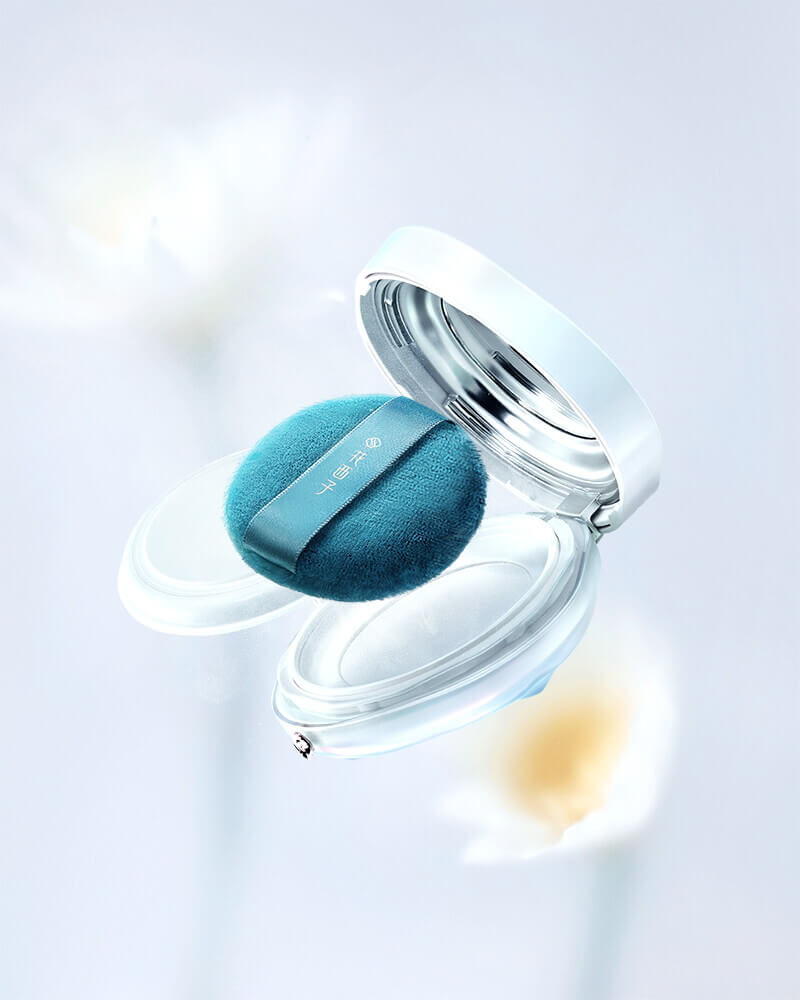 Divine Icons Kit
Complimentary Gifts Worth $101
Sale price
$289.00 USD
Regular price
$403.00 USD
(/)
Candied Tomatoes: Elevates your everyday look, even by itself; Engraved with story of White Snake and Xu Xian
Exclusive Bundle Gifts
Divine Icons Kit Gifts
$101.00 USD
Divine Icons Kit
Sale price
$289.00 USD
Regular price
$403.00 USD
Choose options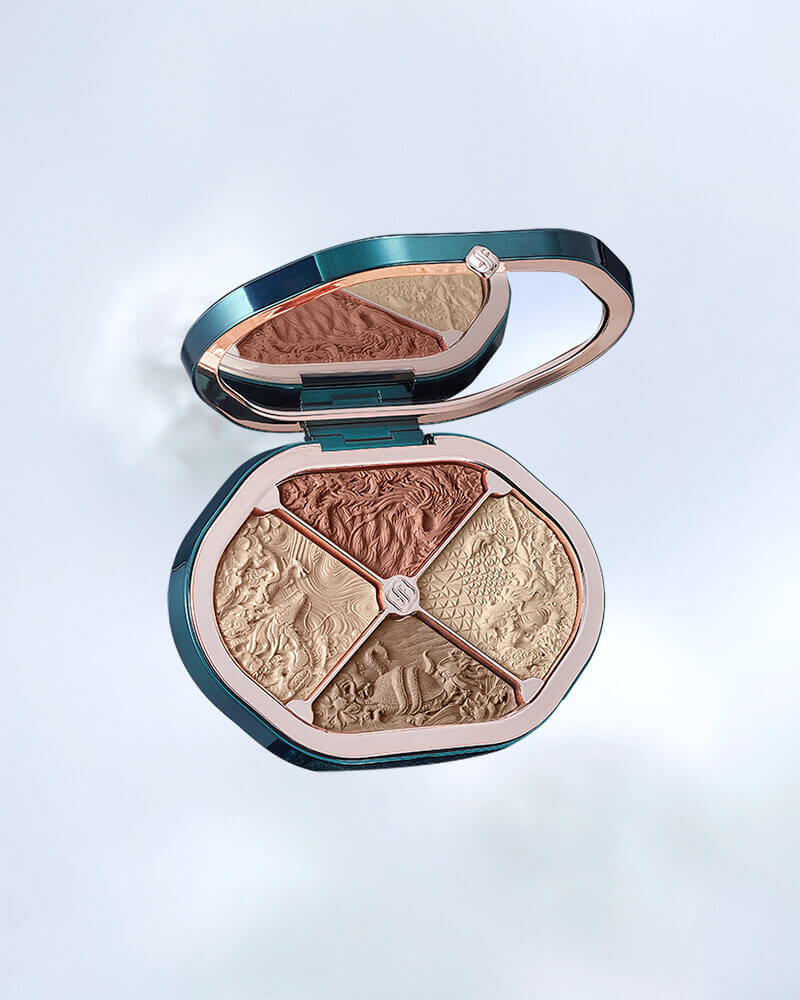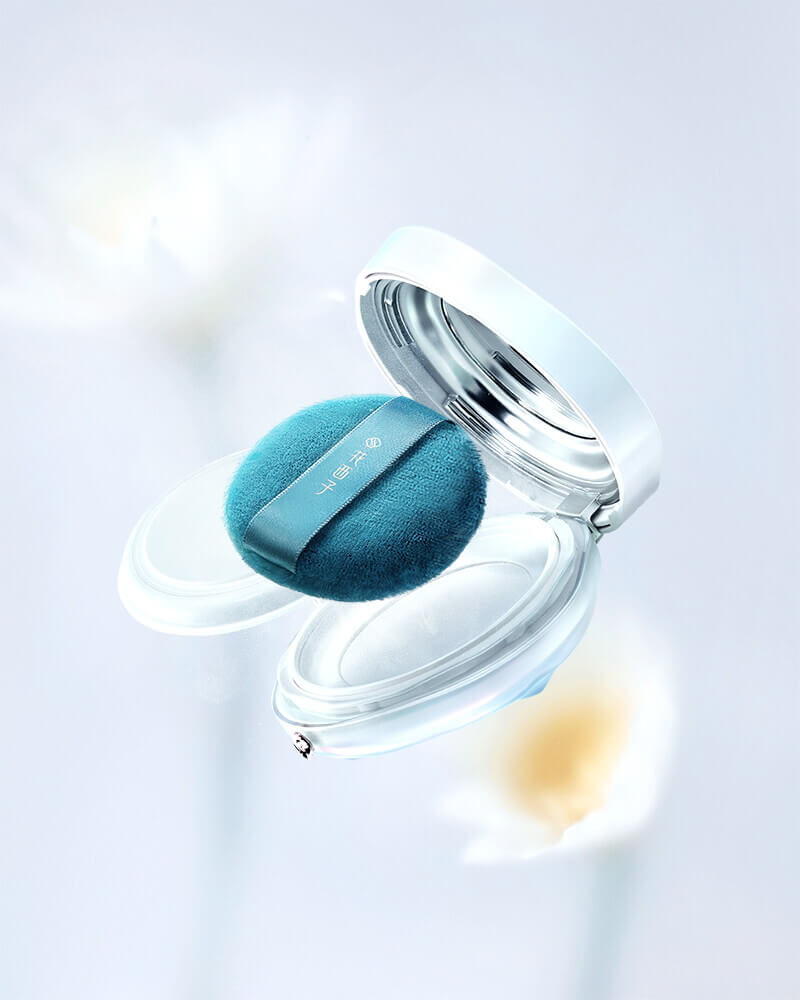 Sale price
$289.00 USD
Regular price
$403.00 USD
(/)
View details
OUR BEST AND BELOVED ICONS IN ONE STUNNING GIFT
Our most beloved and luminous beauty creations come together to delight and adorn in one complete gift. From multiuse, high pigment shadows to soothing skincare and exceptionally intuitive tools, Divine Icons is the key to crafting signature looks for any occasion.
Set includes:
Floral Engraving Beauty Goddess Makeup Palette
Blooming Rouge Ultra Smooth Satin Liquid Lipstick
Yurong Light Veil Smooth SPF 50 Primer - Sun Protection
Flawless Jade Breathable Setting Powder
Eastern Beasts Sculpting Makeup Palette
Blooming Rouge Love Lock Lipstick
Peony Dream Cream Blush
Ginseng Care Lip Balm


Complimentary gifts:
Soft Blooming 5-Piece Brush Set (Impression of Dai)
Soft Blooming Velour Powder Puff
Perfect Blending Makeup Sponge
Fluffy Cloud Disposable Face Towel 20pcs
Pocket Mirror
Floral Essences Balancing Fitting Foundation 1g*5
Makeup Remover Wipe*3
Soft Blooming Contour Brush

An Ancient Love Story Retold in Engraved Pigment
Ode to the Goddess of the Luo River, or, Nymph of the Luo River (洛神赋, luò shén fù), tells the love story between a man and a deity. Originally written as a poem by poet and prince Cao Zhi, the celebrated artist Gu Kaizhi was so moved by it that he chose to retell it through a magnificent silk handscroll.
A buttery smooth formula infused with extracts of Chondrus Crispus, Paeonia Suffruticosa, Calendula Officinalis, and pearl powder, these legendary palettes nourish as they beautify. Highly pigmented and reformulated for minimal fallout, these versatile talc-free palettes include shades that work perfectly as vivid shadows and stand-alone highlighters.
Terracotta Romance is a muted clay shade that's subtly romantic. Like the first amorous glance from across the room, it hints at something warmer and more passionate on the horizon. Encased in our iconic Love Lock case, it's the perfect everyday shade that enhances with a soft touch.
The Shape
Inspired by the beauty of exquisite folding fans and the goddess herself.
The shimmering fan-shaped gift set houses our new The First Sight Palette and a brand new shade of our Love Lock lipstick, Terracotta Romance.
The Shades
The Encounter Palette
A 9-shade palette depicting Cao Zhi's first moment with the goddess.
1. Spring Pinecone (Matte merlot brown)
2. Breathtaking Beauty (Matte maroon)
3. Crystal Waters (Baby blue glitter)
4. Gold Jade (Warm gold satin)
5. Pink Pearl (Baby pink and gold glitter)
6. Romantic Escape (Matte peach with a hint of gold glitter)
7. Dark Reishi (Matte dark brown)
8. Bright Eyes (Matte coral blush)
9. Soft Gaze (Matte dusty pink)
The First Sight Palette
A 9-shade palette depicting Cao Zhi's first vision of the goddess.
1. Hidden depths (Dark brown shimmer)
2. Verdant Waves (Iridescent teal brown shimmer)
3. Lotus Flower (Matte warm peach with hint of gold glitter)
4. Amorous Glance (Champagne rose glitter)
5. Gentle Mist (Matte orange peach)
6. Brilliant Chrysanthemum (Gold glitter)
7. Shrouded Moon (Matte espresso)
8. Hidden Orchid (Matte soft tan)
9. Returning Snow (White gold glitter)

Shop Lifelong Romance Set here

High-impact color meets a creamy satin sheen finish
Supple Satin Smooth
The full-coverage lipstick that glides over lip lines for a subtle satin sheen. A marvel of makeup science, the flexible silicone elastomer gel traps moisture while the plant-based oils moisturize from the inside out.

A Restorative Formula
Moisturize and protect your lips against free radicals. Heal from the inside out with a proprietary antioxidant-rich blend of noble dendrobium, Chinese globeflower, pot marigold, purple gromwell, and Indian cress extracts.

Cloud Soft, Air Light
One swipe of lustrous color leaves a plush feel that dries down to a non-tacky, non-drying, comfortable lip. Highly flexible and buildable, layer on the intensity with each touch-up.

Smudge-Free and Waterproof
Enjoy all-day wear as the ultra-smooth formula applies evenly and dries down to a waterproof film on the lips. Smudge and transfer-resistant, this lipstick never bleeds outside the lines.
A ROMANTIC TOKEN BORN OF LOVE AND CRAFTSMANSHIP
A 5,000-Year-Old Inspiration
Once a protector of gold and other precious items, Love Locks evolved into symbols of peace, happiness, long life, love, and marriage. Created in collaboration with Master locksmith Xiang, the Love Lock unites a love of virtuosic artistry, ancient heritage, and nourishing beauty into a wearable romantic emblem.

Loving Legacies Engraved
With each turn of the bullet, you'll discover an ancient romance told in intricate engravings. Choose from four Chinese literary classics: Zhang Chang Paints Eyebrows, The Legend of the White Snake, Flowers Blooming on the Pathway, and The Cowherd and the Weaver Girl.

Silky Soft All Day
This exceptionally soft matte lipstick contains silk oil that gently evaporates, leaving a soft, non-sticky finish. Our hydrophobic microsphere and flake particle formula adheres smoothly to lips, minimizes lip lines, and resists transfer even when drinking.

Inspired by Ancient Beauty
Inspired by the ancient plant rouges of old, extracts of cotton rose, summer snowflake, and Madonna lily nourish and moisturize for a smooth, plump pout.

An Engraved Token of Affection
A meaningful token of affection that leaves a lasting imprint on the heart and mind. Make your gift even more memorable with a personalized message only you can write.

*Lipstick shades may vary due to a number of factors including but not limited to monitor resolution settings, lighting, skin tone, etc.
A JADE-INFUSED POWDER FOR 24 HOURS OF SHINE-FREE HOLD
The Golden Ratio
Our golden particle ratio for the ultimate setting powder: one part oil-absorbing, nine parts translucent and light diffusing. Finely milled for a sensorial second-skin feel, blur pores and smooth your complexion with each application.

Non-Comedogenic and Skin Loving
With extracts of moisturizing white waterlily and raspberry and blackcurrant leaves for sebum control, this talc-free powder stays gentle on sensitive skin and supports skin health over time.

Silky Smooth and Jade Fine
Infused with breathable silk protein powder and shine-controlling jade nephrite powder, each pan is baked at a low temperature for 24 hours. When applied, it glides over skin with minimal fallout for an almost undetectable soft matte finish.

Sweat and Waterproof
A specialized X-COAT technology process coats each particle for improved staying power, moisture retention, and transfer resistance. A high-performance powder for every season, your look stays locked in rain or shine.

A Powder For Every Need
Snow - A pale yellow powder ideal for fair skin. Enhanced with subtle shimmer for gentle radiance.
Mist - A translucent powder that flatters all complexions with a flawless, even finish.
Lavender - The invisible color corrector to brighten sallow tones and add subtle radiance.
Rosy - A light-medium powder with a neutral rosy undertone to neutralize green tones.
Amber - A medium powder with a warm sandy undertone.
Ocher - A medium-deep powder with a warm blush undertone.

Secure Anti-Spill Design
Simply twist the lid counterclockwise before pressing your puff into the flexible mesh to evenly release the powder for precise application.
Stays like powder. Blends like a dream.
A Weightless Fusion
The smoothest, blendable blush starts with a fusion of moisturizing ingredients and rich pigment. Treat your skin to the buildable blush that melts into skin and never cakes, streaks, or turns chalky.

Sweatproof, Moisture Rich
Stay flushed and fabulous with the waterproof, sweatproof blush that refuses to budge. Formulated using hydrophobic coating technology, this blush locks in your look and your skin's natural moisture while repelling water.

Creamy, Dreamy, and Powder Soft
Sheer out, or build it bold. Dab, tap, swipe, and glide on this creamy formula for a dreamy flushed glow and let it work its long-wear magic as it dries down to a powder finish.

Flower Power All-Rounder
Replicating ancient natural plant-based rouges of old, this blush refreshes and replenishes with soothing Damask rose water, hydrating argan oil, and calms with prickly pear seed extract.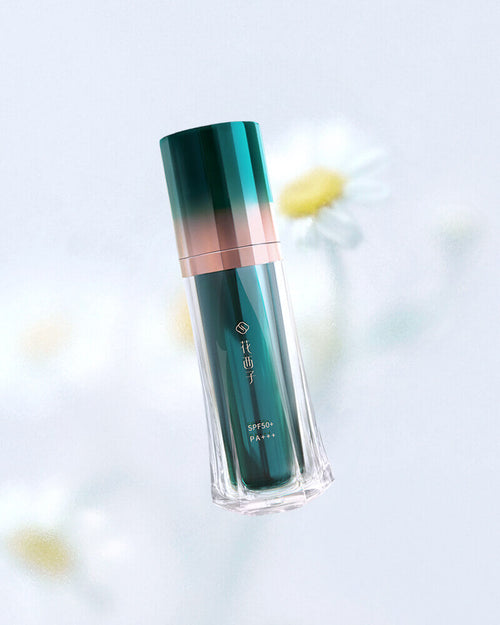 A BRIGHTENING VEIL OF PROTECTION, HYDRATION, AND NOURISHMENT
Protect and Prevent with SPF 50+/PA+++
Formulated with chemical and physical actives, our broad-spectrum alcohol-free formula offers excellent protection against harmful rays. An effective shield against reddening, burning, cell damage, and premature aging, your skin is against both UVA (PA+++) and UVB (SPF) radiation.

Brighten and Prime
The creamy, non-greasy formula contains over 20% moisturizing ingredients for optimal hydration. Supple with a non-sticky finish, your complexion is evened, brightened, and ready for makeup.

Absorbs Oil for Zero Grease
Porous oil-absorbing particles absorb excess sebum, leaving you moisturized but never greasy. Lightweight and fast absorbing, the primer blends seamlessly for a second-skin finish.

Enriched With Natural Extracts
Extracts of chasteberry, chamomile, common purslane, Indian Pennywort, mulberry flower, and safflower offer moisturizing, soothing, anti-inflammatory, antibacterial, and antioxidant-rich benefits.
A Constellation of Beasts to Sculpt Your Vision
A Celestial Quartet
An ancient pantheon of mythological beings born from the stars. Guardians of the cardinal directions and inextricably bound to the elements and seasons, the Four Beasts evoke a sense of elegance with every application.

A 4-in-1 Palette for Every Dimension
The travel-friendly palette made to elevate your base. Lift and refine your look with a gentle drape of color and glow, then define with a soft contour. Compact and sleek, this multiuse palette also doubles as an excellent neutral eyeshadow palette. Use wet for extra drama or dry for subtle, buildable sophistication.

Silky Soft and Seamless
Enriched with moisturizing ingredients and peony and calendula extracts, this microfine powder blends seamlessly and never sinks into pores. Talc-free with minimal fallout, the unique 3D lattice structure formula forms an ultra-smooth, long-wear layer of comfortable pigment.

Explore More at Our Blog: Achieve Year-round Radiance

Deeply moisturizes, smoothes and protects lips against dryness.
Product Benefits
A thick layer before sleep can soften and smooth lips' texture. A thin layer under your lipstick can improve the look of dry lips and enhance color.

Light and Cooling
The lip gel mask is lightweight and easy to apply. It has a slightly cooling effect, which moisturizes your lips without greasiness.

Gentle Formula
The formula is enriched with extracts of radix sophorae and Solomon's seal to pamper your delicate lips and reduce dryness and roughness.

Case Design
The case takes the sleek and delicate design of a cape gooseberry, one of the ingredients in the recipe.

Spoon Included
The lip gel mask comes in with a custom-made mini spoon to open the lid or scoop out the gel.
Explore More at Our Blog:_How to Apply Lip Balm
Free international shipping on orders over  $40 USD. Click here to check all available shipping regions.
*Big gift sets may be limited to some countries. 
7-Day Return: Feel free to send your item back within 7 days of receiving the product.