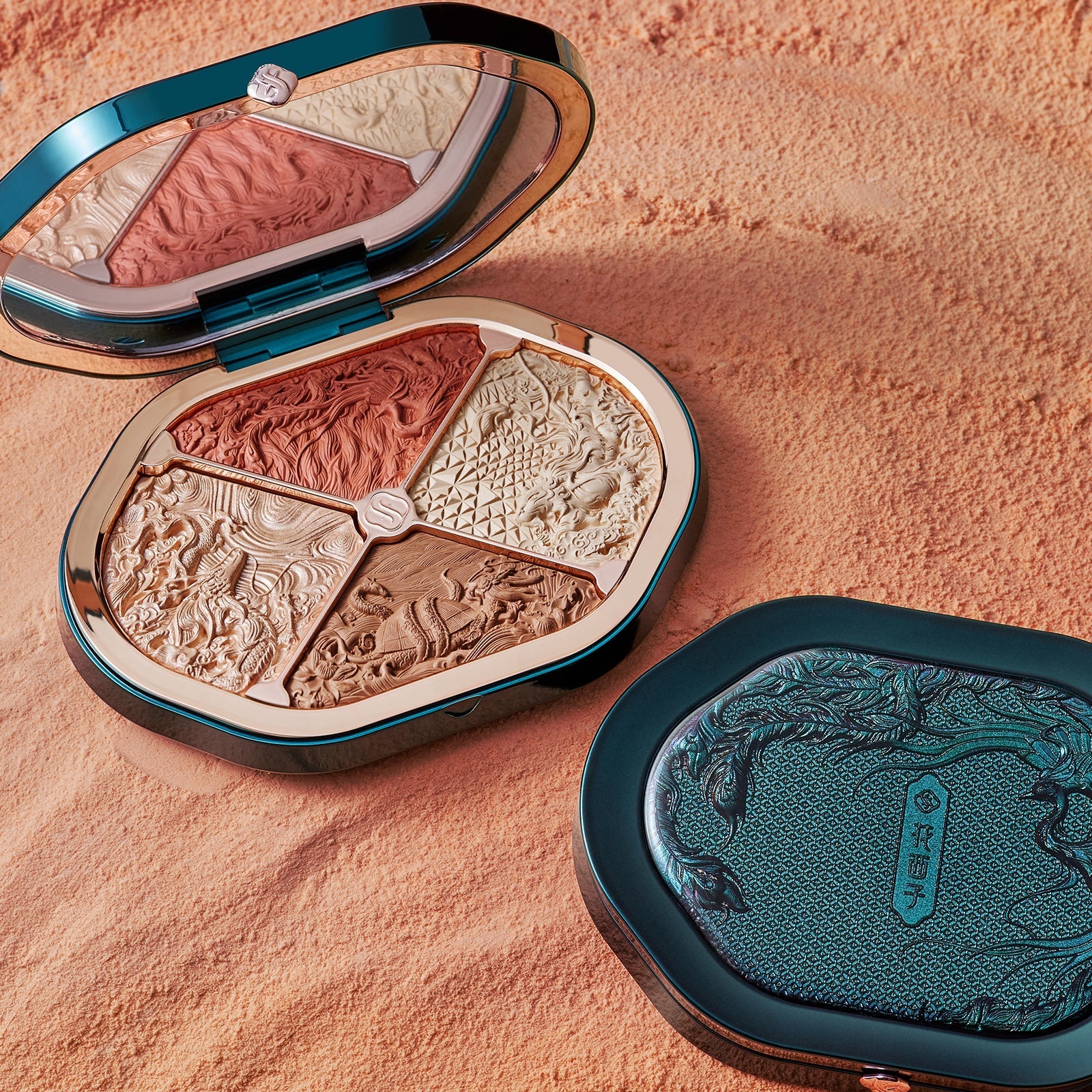 Achieve Year-round Radiance
Unlock the golden hour you've been long looking for with Florasis' as the beauty powerhouse introduces its latest fairy-like palette – the Eastern Beasts Sculpting Makeup Palette - a multi-purpose compact case housing micron-sized miniature engraving fine powders inspired by Chinese Traditional Medicine and made to highlight and refine your skin appearance while providing an ethereal glow. This all-rounder is also infused with water-soluble mechanisms and a 3D ground-breaking expertise for easy blending and a highly-pigmented texture for a natural-looking skin that also nourishes your skin.
This unique 4-in-1 highlighter stands out from the rest of the bunch gracefully as it carries so much heritage and history through its sophisticated engraving representing the Five Chinese Elements: The Green Dragon, Vermilion Bird, the White Tiger and the Black Tortoise each depicting a season. Only such silky soft micron-sized powder texture can qualify or such a concise work-of-art carving. Enriched with peony and calendula extracts to blur away lines and imperfections for an effortless and flawless skin. Unlike traditional powders that can look heavy and dull the skin, this micro-sized technology gives you an immaculate complexion.
If you're fed up with constantly rummaging through your make-up bag to find the correct blushes and powders, Eastern Beasts Sculpting Makeup Palette is your perfect all-in-one palette lodging natural matte, a pearlescent shimmering powder and a bronzer that defines seamlessly the inner and outer outlines while the highlighter enhances that lit-from-within effect and wipes away all signs of fatigue. One dab of the powder is all you need to bring out a vigorous demeanor and the beauty of your natural skin tone.
Florasis is notorious for its work-of-art products resonating so much culture from Chinese history and reviving through ground-breaking beauty products that ravel with beauty and give your skin the ethereal feel you strive for. A downsized work of art where fine-micron sized powder allows a seamless miniature relief engraving to create the 3D patterns of the Eastern Beasts Sculpting Makeup Palette. Like paintings projecting tales from the past, this palette brings back some of the most treasured Chinese history fundamentals back to life in a single compact powder. The Green Dragon: belongs to the wood of Chinese Five Elements, which is Chinese ancients' abstract summary of the essence of all things of creation, representing Spring. The Vermilion bird depicts the fire of Chinese Five Elements, representing Summer. The White tiger depicting the gold of Chinese Five Elements, represents Autumn.
Lastly, the Black tortoise: belongs to the water of Chinese Five Elements, represents Autumn. This high-impact, light-reflective powder housing a depiction of the Five Chinese Elements the skin shimmering bronze highlights and is ideal for strobing or redefining on a season of your liking from its depiction. Plus, it's housed in a sleek, jeweled compact so you can take your glow and antiquity on to go.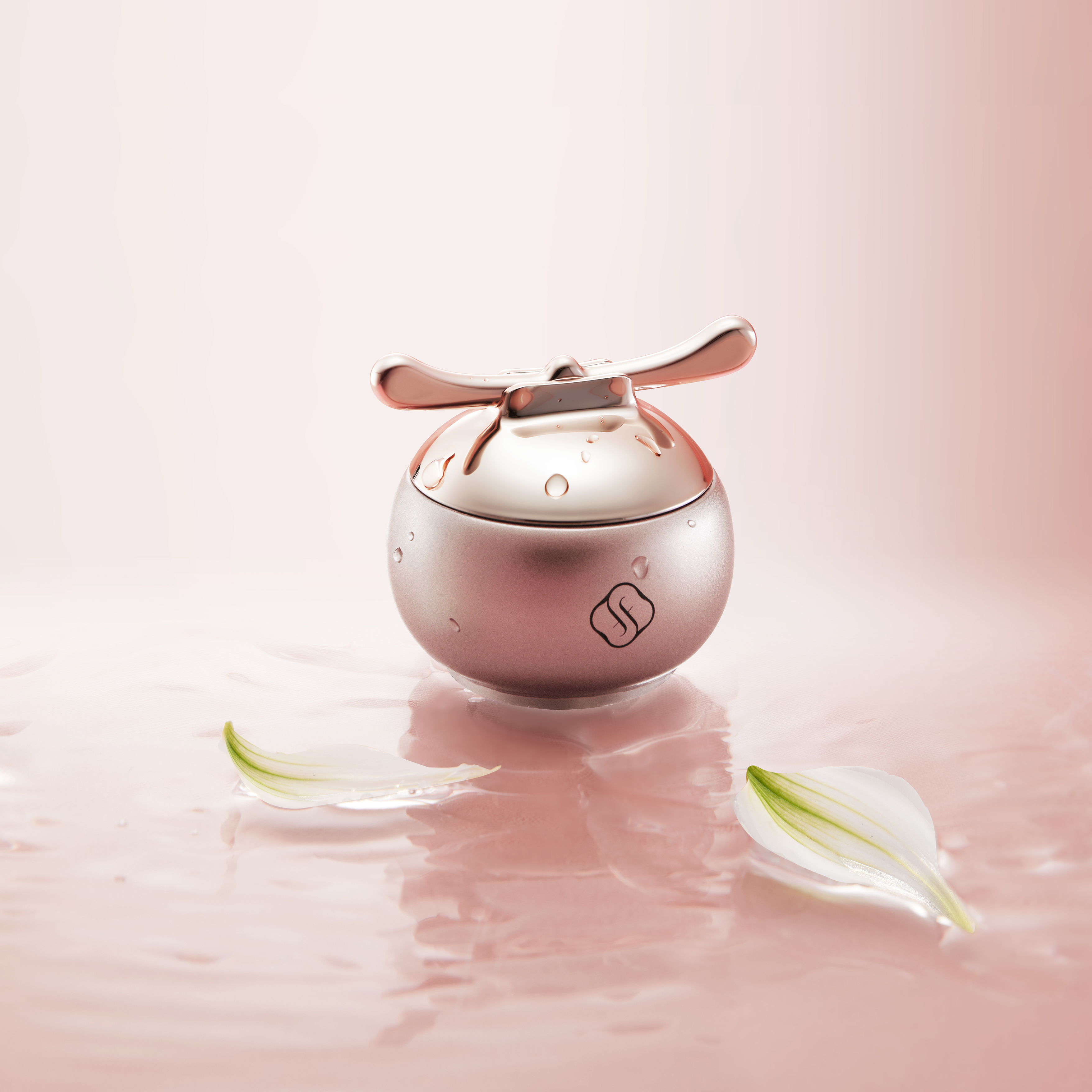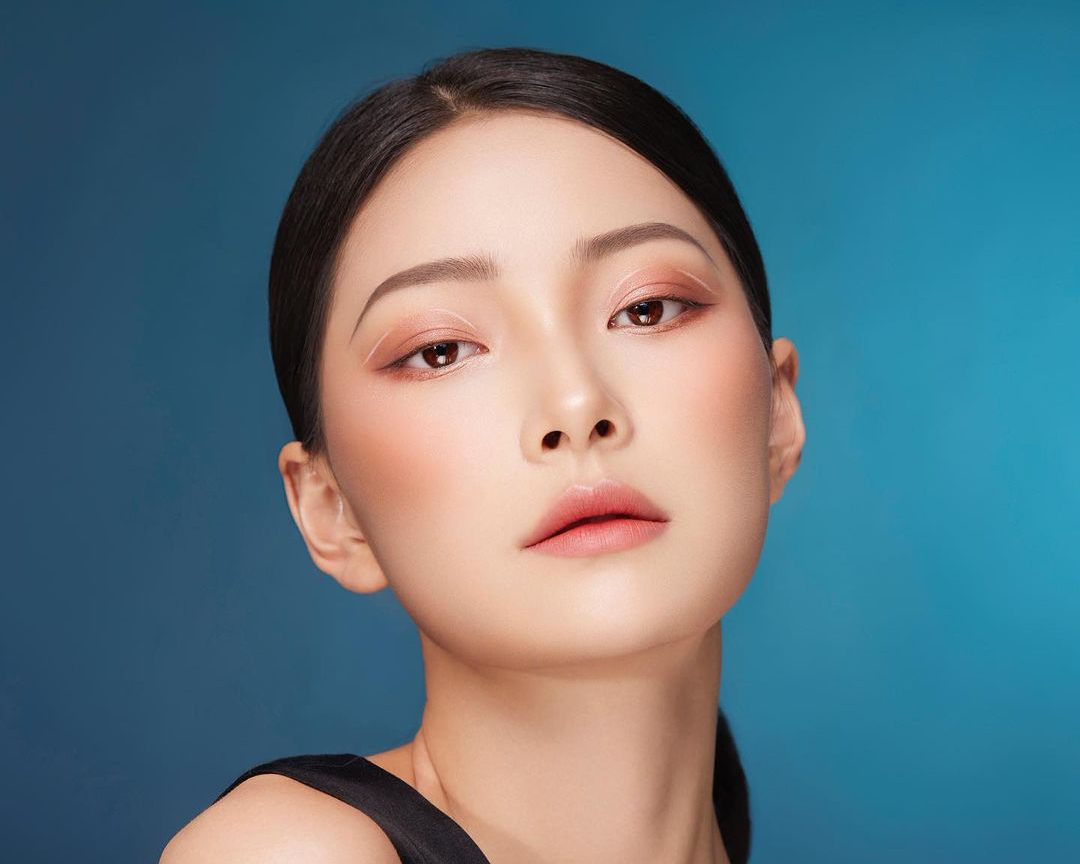 Makeup Tutorial
Packed with natural matte and a pearlescent shimmering powder, the Eastern Beasts Sculpting Makeup Palette imparts an ethereal glow. The bronzer defines seamlessly the inner and outer outlines whil...
Read more