Why Choose Florasis's Dim Sum Blend-All Makeup Sponge?
Introducing your new BFFs.
Designed to provide unforgettable bounce, our Dim Sum Blend-All Makeup Sponge gives us 6 reasons on why we should head over heels for it! 
Let's take a deeper look at👀the beauty blender sponge together with a video.
Now, let's learn how to use the different shapes of beauty blender sponge: 
Shumai
Good tapes into a point at the top to make it easier to apply liquid, cream and powder to notoriously tricky areas. The rounded head is suitable for large areas such as forehead and cheeks where make up application tends to go more smoothly. 
Rice Dumpling
Four sides can be used separately, makeup does not mix colors. Four cuts Suitable for large areas such as forehead, cheeks area. Each side can be used with different cosmetics. Four-tip angle For corners of the nose, eye area, etc. fallen areas.
Victory Cake
Precise pressure for delicate base makeup. Four-sided pointed tip can be used on the nose, under the eyes, etc. detail areas. Upper and lower plane Suitable for large surface areas such as forehead, cheeks, etc. area.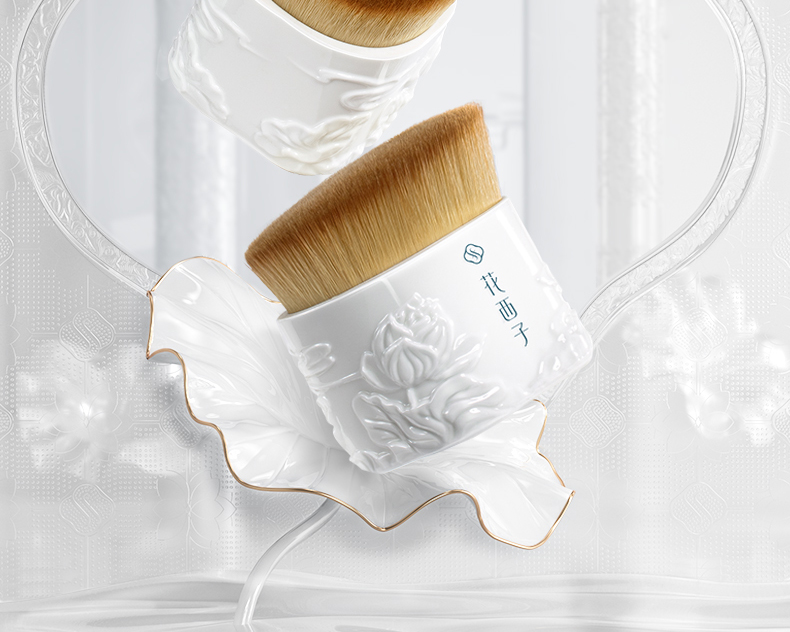 Behind the Product
Porcelain High Coverage Foundation Brush was crafted from quality, super-soft fibers, the brush was designed as a tribute to Chinese oriental beauty and heritage. A delicately engraved handle is er...
Read more