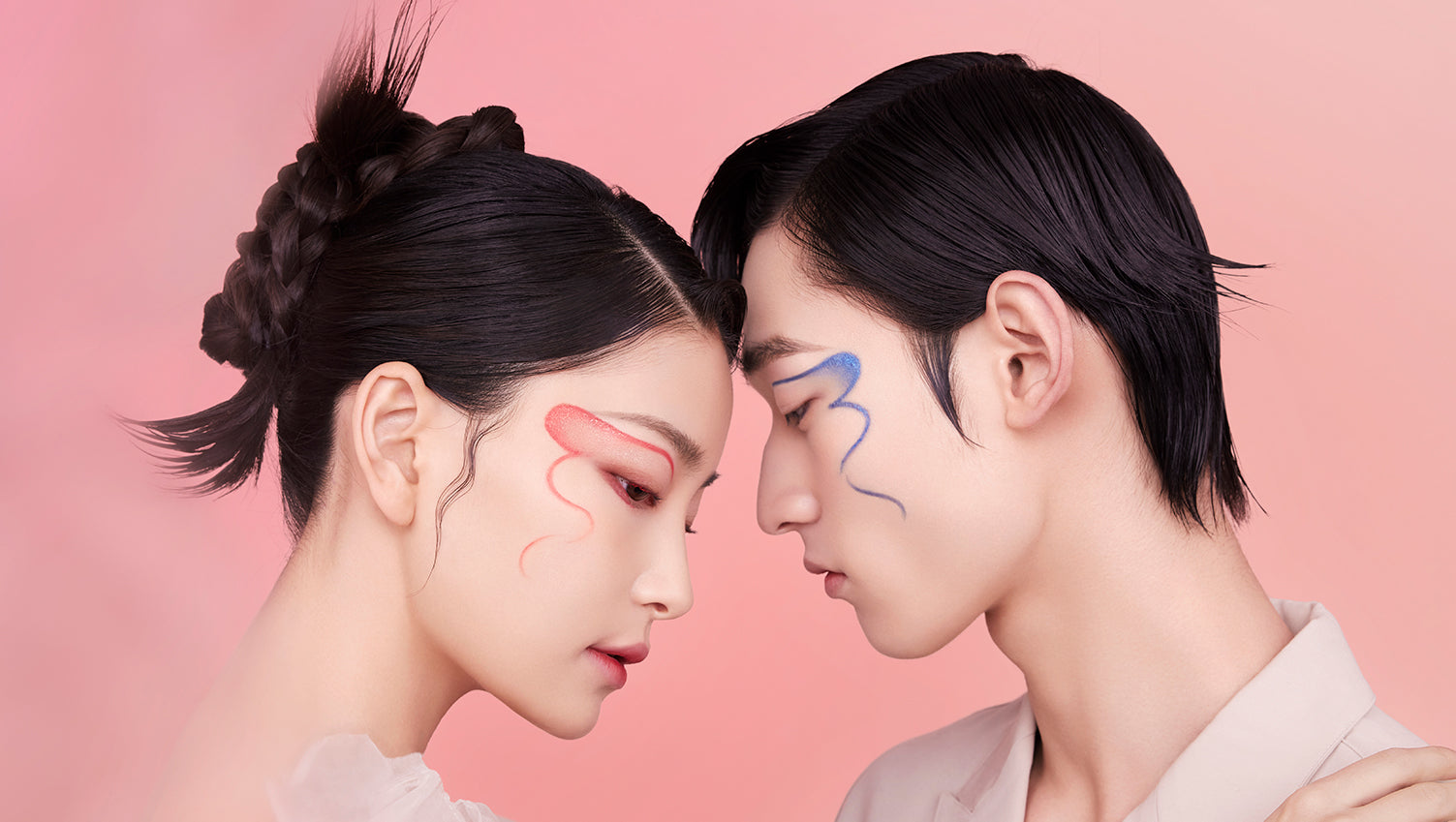 Valentine's Makeup Inspiration - A Butterfly's Kiss
As Valentine's Day approaches, prep yourself for extra-celebratory moments filled with adventure-and maybe made to find your perfect match!
To make the occasion all the more celebratory, this Valentine's Day we have been "lovingly" inspired by the classical Chinese love story: The Butterfly Lovers. 
There is no better time than Valentine's Day to get a bit over-board, and enjoy coloring outside the lines! In order to get that perfect complexion and perfectly prep for your wildest make-up, preparing your skin is the most crucial part.   
Here's exactly how to do it…
First Step
A Perfect Valentine make-up begins with a cleaning and exfoliating prepping of the skin. With temperatures, this will avoid the skin to dry. Hence, moisturizing is essential. A dewy base like Yurong Dendrobium Hydrating Fluid Foundation is locked with a bucket load of moisture that is ideal on dry and combination skin types.
Enriched with 77.7% hydra-care essence to boost your skin's natural glow while covering spots and imperfections, it's a foundation that soothes and hydrates your skin in one step. It's not only the name that sounds magic. Gently blend over your face as a base for your sun-kissed bronzers and pink blushers.
2nd. Perfect your brows
Since this look focus much of its attention around the eyes, make sure your brows are perfectly defined. Whichever shade best matches your natural hair color. This brow definer helps you neaten and perfect everything from the inner corner, through your arch to the end to fill-in the gaps. Say ciao to over-plucked and hello to full, bushy brows.
3rd. Apply your eye shadow
4th. Add your lips