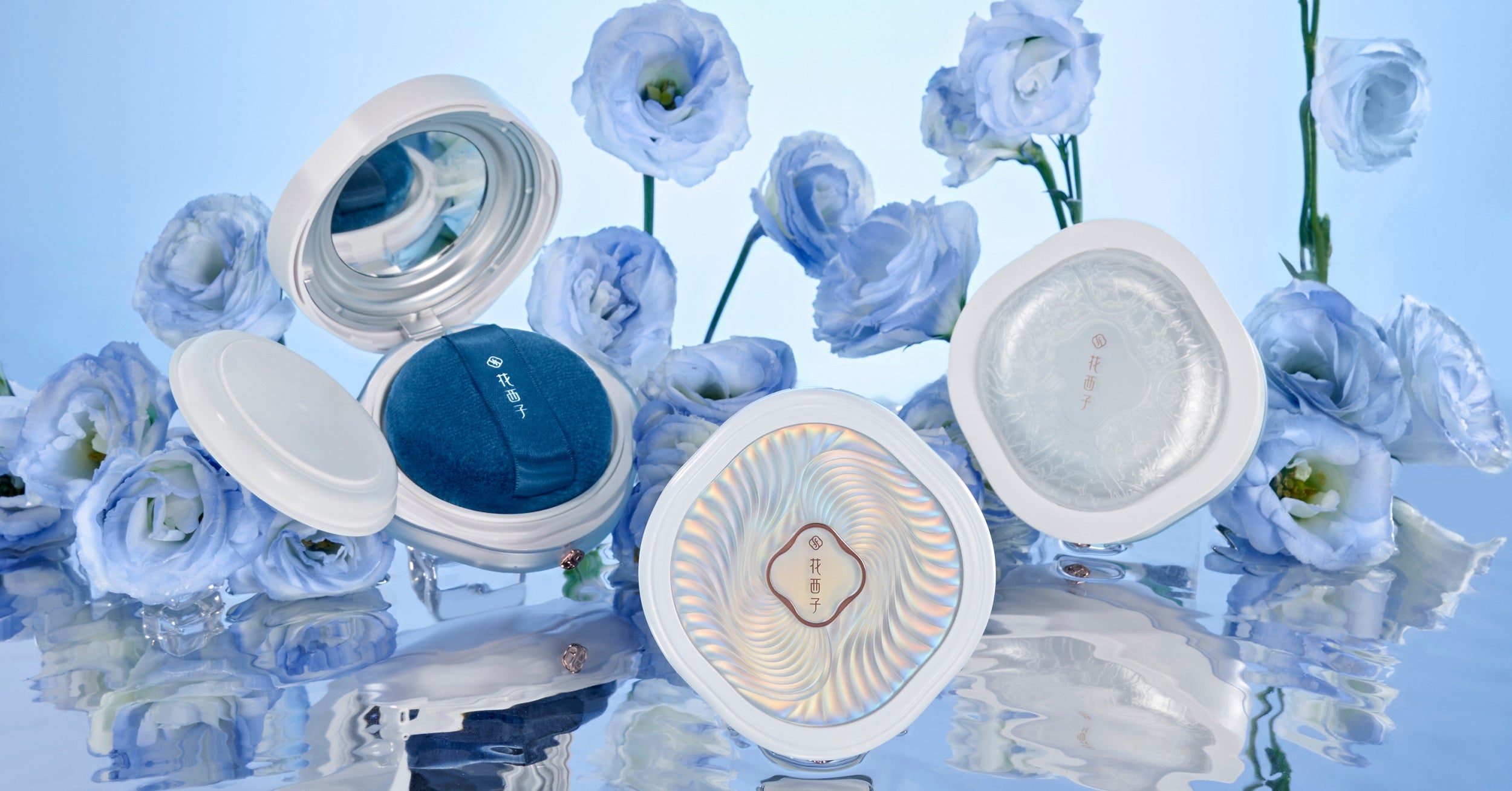 Take a Journey Back in Time to Discover How We Came to Formulate Our Best Powders Yet
At Florasis, we recognize the importance of a superb product that you can be proud to use every day and carry with you at all times: not just to feel more beautiful, but also to surround yourself with the kind of products that you know have been refined time and time again to true perfection.
We have spent years honing the formula of one of our absolute best-selling items, and making sure we're presenting you with the very best that our artisanal research and development team came up with. With each transformation, we have been proud to instill a new spirit in our face powders, and find new ways to make you feel your very best.

Florasis Setting Powder​​ 
 Here's what we knew we wanted: a fine, light, soft powder for a perfectly adherent but never sticky feel, with a particular focus on oil control, ideal both as a makeup base and as a finishing touch. No stone was left unturned in the search for this kind of excellence, no detail too small, and no road untraveled. Here at Florasis, there's no lengths our artisanal R&D team won't reach to perfect our products down to the smallest detail, and here's a look into how we did it.
The 1.0 First Edition
Our journey started in August 2017, when, after months of market research and pre multiple iterations of user co-creation, we came out with the initial development of this powder, with fine particles and good oil control effect. This was the very first version we ever created, and it came in a pink round box with a small and soft white puff.


A second iteration appeared in August 2018, just a year later. In order not to affect the transparent adjustment effect of the base make-up, we added a different hue (03), ideal for all skin types and tones, for a striking matte effect.
Florasis Setting ​​Powder
The 2.0 Edition
In April 2019, everything changed. We introduced a powder with a new and upgraded formula, and a rose gold case with an elegant look in keeping with our brand's evolving journey. This version featured a stunning and ornate petal structure directly on top of the powder, which we devised to enhance oil control and promote adhesion to the skin, as this is meant to provide a refreshed finish all day long.

It didn't take long for us to give the setting powder another upgrade, because our hard-working research team works day and night to stay relevantly up-to-date with market needs, and they're always on the lookout for innovative and science-backed solutions.
Florasis Setting Powder​​
The 4.0 Porch Window Editon
In 2021, we launched a customized powder specifically designed for people with extra oily skin, to enhance oil control and help our customers feel their best all day long. We added a small mirror to the gorgeous case, and kept the powder puff that comes with the powder, so that you can use it at any time, anywhere. 
In November of that same year, we upgraded the formula by adding hyaluronic acid, a magic ingredient perfect for delicate and smooth application, always non-drying, and for extra oil control. We added a one-piece push-button screw cap to the built-in mirror, for easy touch ups, and changed the white puff to a teal colored velvet one, for even powder release and extra elegance during application. 
The 4.0 Porch Window K Edition
In July 2021, we introduced the Fairy Peach Blossom Ultra-light Setting Powder, and really stepped the science up a notch. In view of our particular oil-control needs, our new formula is patented and strengthened with phytoconstituents such as Pueraria Mirifica, Forsythia and Zhi Mu, for long-lasting oil control and absorption capabilities of up to 3-4 times its own weight. With a light as air feel, it looks like a second skin, it's non-drying, and has a fantastic matte finish.
The 5.0 Jade Edition
In 2022, we completed the job by adding the Flawless Jade Breathable Setting Powder for an incredible 24hr shine control: it is our best one yet, if we do say so ourselves. 
Non-comedogenic, non-creasing, sweat and waterproof with a soft matte finish, this powder is extra breathable and allows you to say goodbye to creasing and shine, all day long. 
With extracts of organic leaves of blackcurrant and raspberry and white water lily, the talc-free formula allows the skin to breathe and controls sebum oxidation better than ever, for the most acne-prone or sensitive skin types and anyone looking for a new, transfer resistant best friend.
Florasis Setting Powder​​
The Setting Powder Guide
We've come a long way since 2017, and we can't wait to tell you about all the exciting future iterations of our R&D journey, as we're sure there will be many more to come.