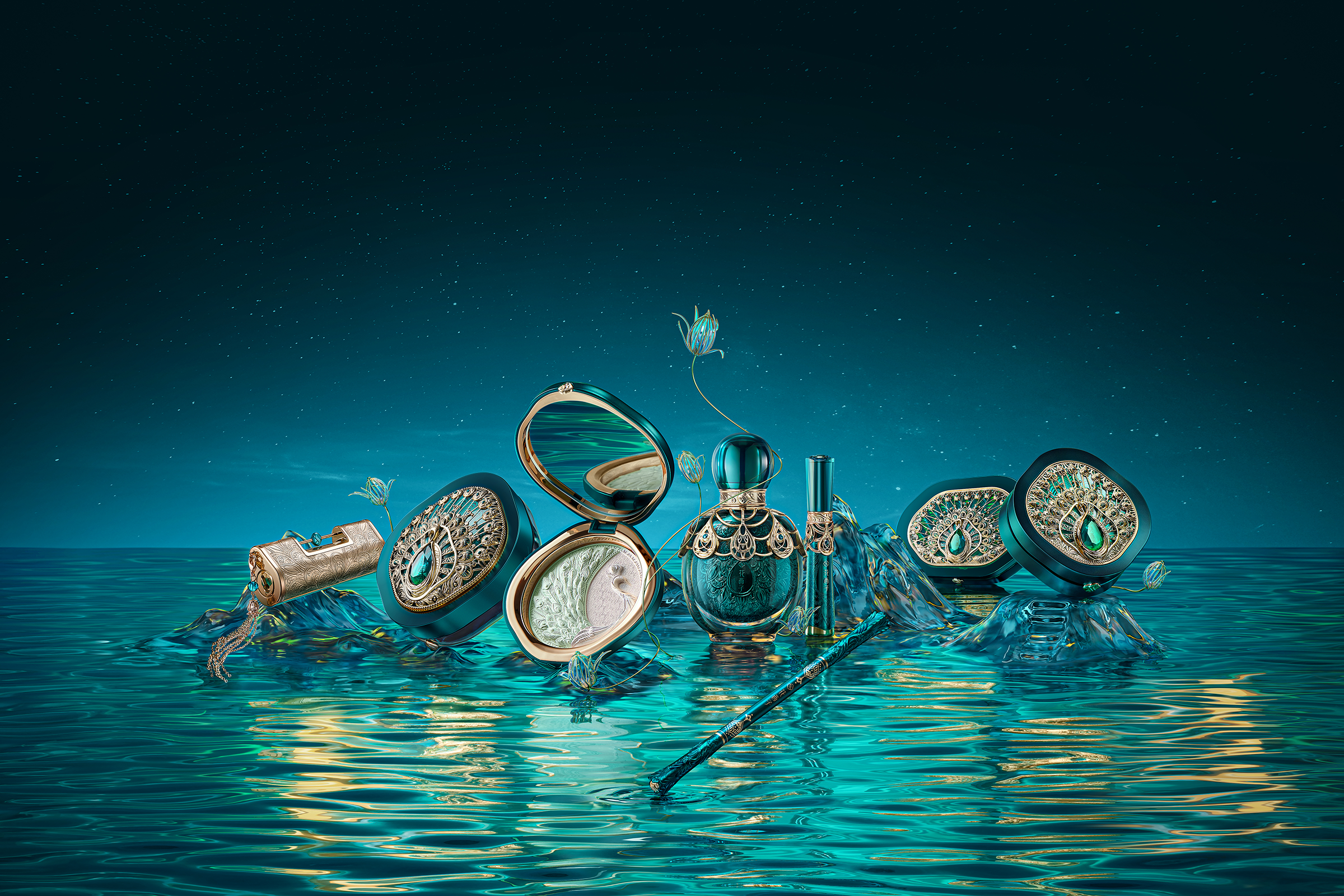 Giving the Gift of Color Artistry
With dark nights and plummeting temperatures upon us, we're fast approaching winter and all the fun and merriment it brings: office parties, Thanksgiving, Hanukkah, and of course, Christmas. Whether you're looking to upgrade your own makeup kit in preparation for the party season or delight a friend or family member with a breath-taking surprise, allow us to tempt you with our latest new edition collection,  'Impression of Dai'.
Inspired by Eastern beauty, 'Impression of Dai' is an irresistibly decadent collection comprising soft textures, sumptuous colors, and stunning packaging. We traveled to Xishuangbanna in Yunnan Province to create this new edition series to learn about the Dai people. We were fascinated by their ancient traditions and captivated by their spiritual. Our symbol of beauty, good fortune, and confidence: the peacock. With all its flamboyant kaleidoscope of colors, this majestic bird inspired our current collection, which is on sale now.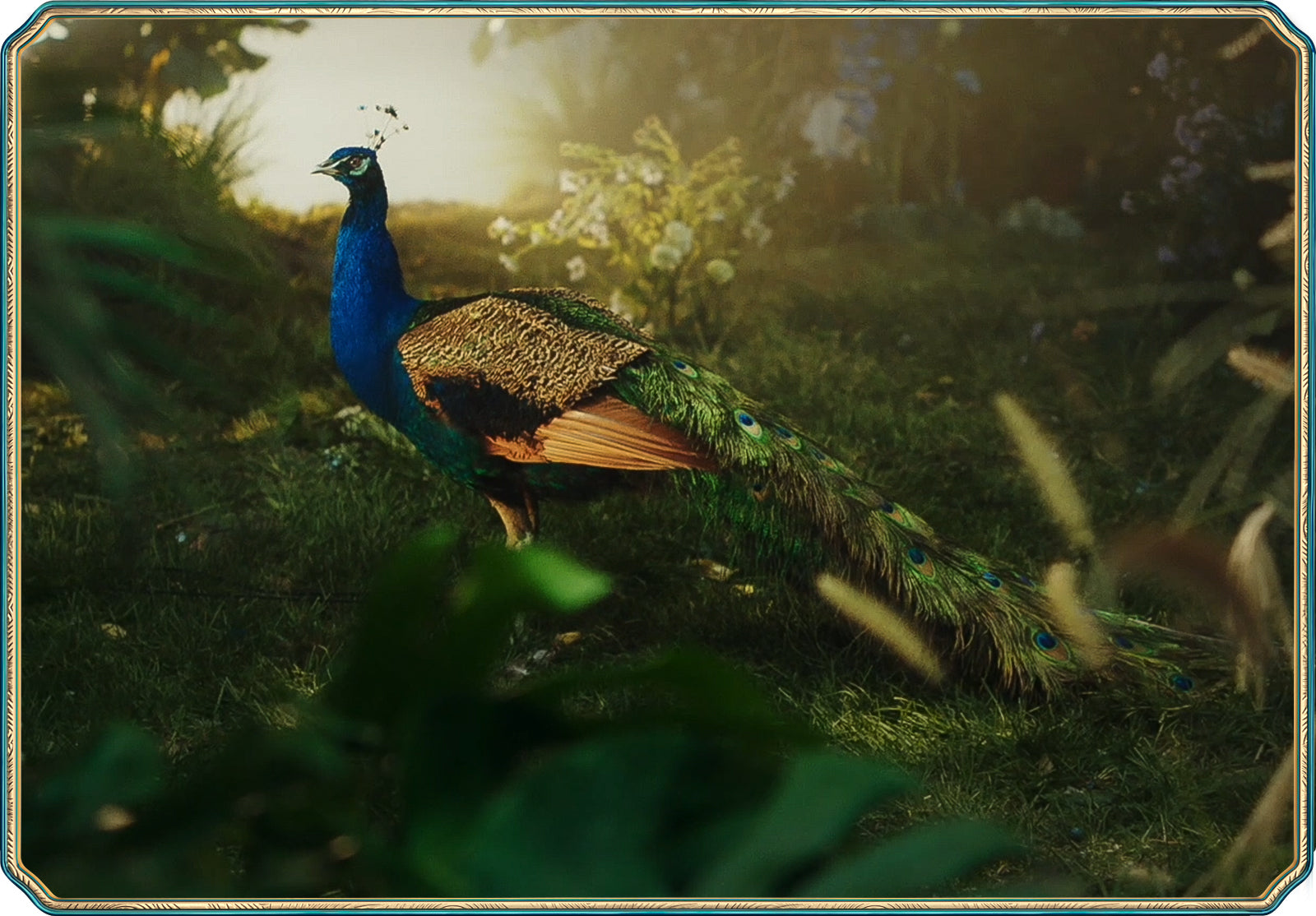 We work with traditional Chinese craft master Yuan Changjun to create stylish keepsake packaging - bejeweled compacts, engraved golden caskets, and intricately carved totem poles. Waiting to be discovered inside Yuan's designs are eye-catching shadows and brow crayons, full-face glam kits, luscious lip colors, and silken skin perfectors. Each product is as beautiful to look at as it is to apply.
As expected of Florasis, every item in the range is enriched with state-of-the-art science and an advanced blend of pigments. For this collection, we worked with The Academy of TCM Beauty Supplements to create an exclusive botanical formula extracted from the flowers in the Dai rainforest. Let' s take a closer look at four of the hero products in this carefully curated collection…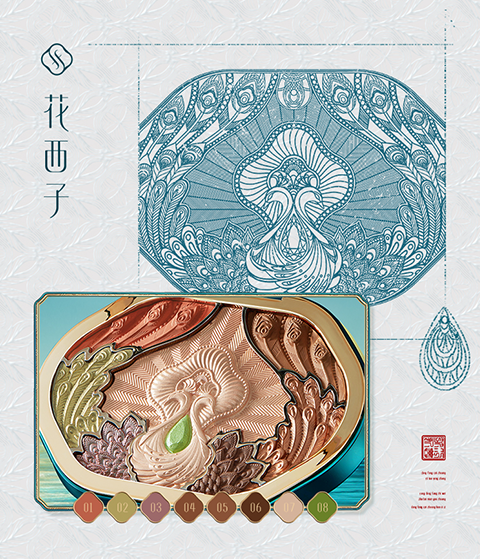 When it comes to highly coveted make-up treats, nothing makes a beauty lover's heart beat faster than a palette. Whether you're planning your own desk to dancefloor make-up switch or gift shopping for a loved one, our eight-shade, easy-on-the-eye palette is sure to hit the top spot on anyone' s wish list. This collectible palette houses plush eyeshadows, blushers, bronzers, and highlighters in matte, glimmer, and multi-chrome colors inspired by the peacock's feathers and the Dai rainforest. Perfect for both casual, everyday makeup and bolder, party looks, the skin-friendly powders etched with patterns of twin peacocks are intensely pigmented and easy to blend. Whether you're keeping it neutral or adding a pop of color, your possibilities are endless with this palette.
 Blooming Rouge Love Lock Lipstick
What' s important when searching for the perfect lip color? Is it intense pigmentation, long-lasting wear, comfort, or simply that it's aesthetically pleasing? With our new-edition lipstick, you can have it all. Bold color from the first swipe, a creamy, comfortable texture, incredible staying power, and then there's the engraving on the bullet itself… In two shades-a smoked raspberry red and a pinkish taupe-these suits-every-skin tone lipsticks can keep your lips smooth, supple and beautifully stained. If you need any more convincing that this is the lipstick of dreams, take a look at the love lock case-it's like a golden treasure chest intricately engraved with symbols of Dai romance.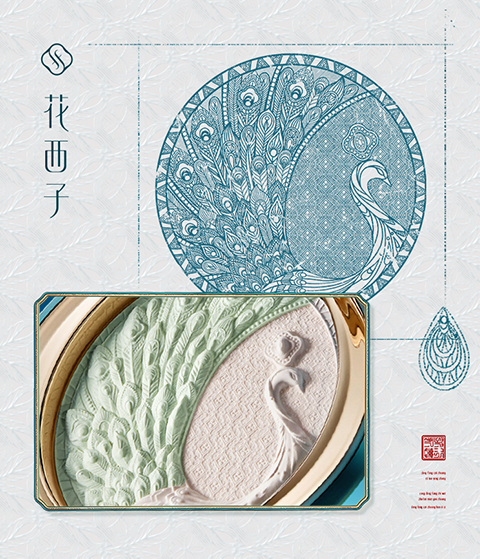 Taking inspiration from the peacock's tail, the outside of this divine compact is studded with an ostentatious display of green and gold filigree gemstones. But there's a lot more going on than just a showy exterior. Inside nestles a skin-blurring, ultra-fine circle of silk pressed powder that will keep your skin looking smooth, bright, and shine-free all day long. By mixing the two tones together (mint green to correct redness and pink to brighten sallow tones), it'll leave every imaginable skin tone looking fresh and flawless. Featuring peacock and Dai art influences across the surface, simply dust a delicate veil of the powder over foundation and concealer, concentrating on your T-zone.
LUODAL FLORAL EYEBROW DEFINE POWDER PENCIL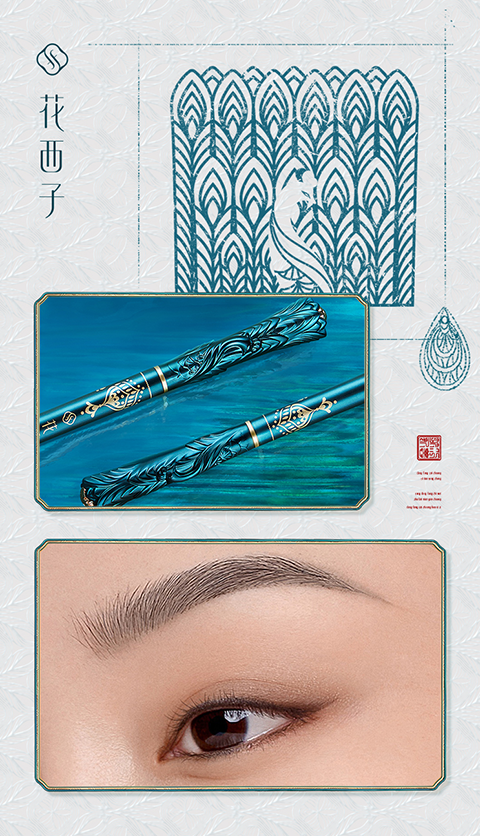 With a tip so fine it mimics actual hairs, this pigmented pencil cleverly combines powder in a pen form, making it the perfect shaper and filler for defined arches. Sketch the angled tip in the direction your hair grows and marvel at how the soft powder secretly conceals any sparse areas as you go. This oh-so-elegant peacock-patterned totem pole pencil hides a spoolie at one end with which you can blend the strokes for a truly natural-looking effect. Of the three shades in the range - grey, brown and taupe - simply choose the one which best compliments your natural brow hair color.
Just like the peacock-the Dai people' s spiritual symbol of beauty and confidence-we want you to feel your most bold and beautiful. Perfect pairings make perfect presents. Whether you' re treating yourself or a loved one, shop 'Impression of Dai' now while stocks last. To get ahead of the holiday rush, we' re also offering three artfully designed pre-loaded gift cards which can be redeemed against any Florasis product on the website. The perfect present is just a click away.