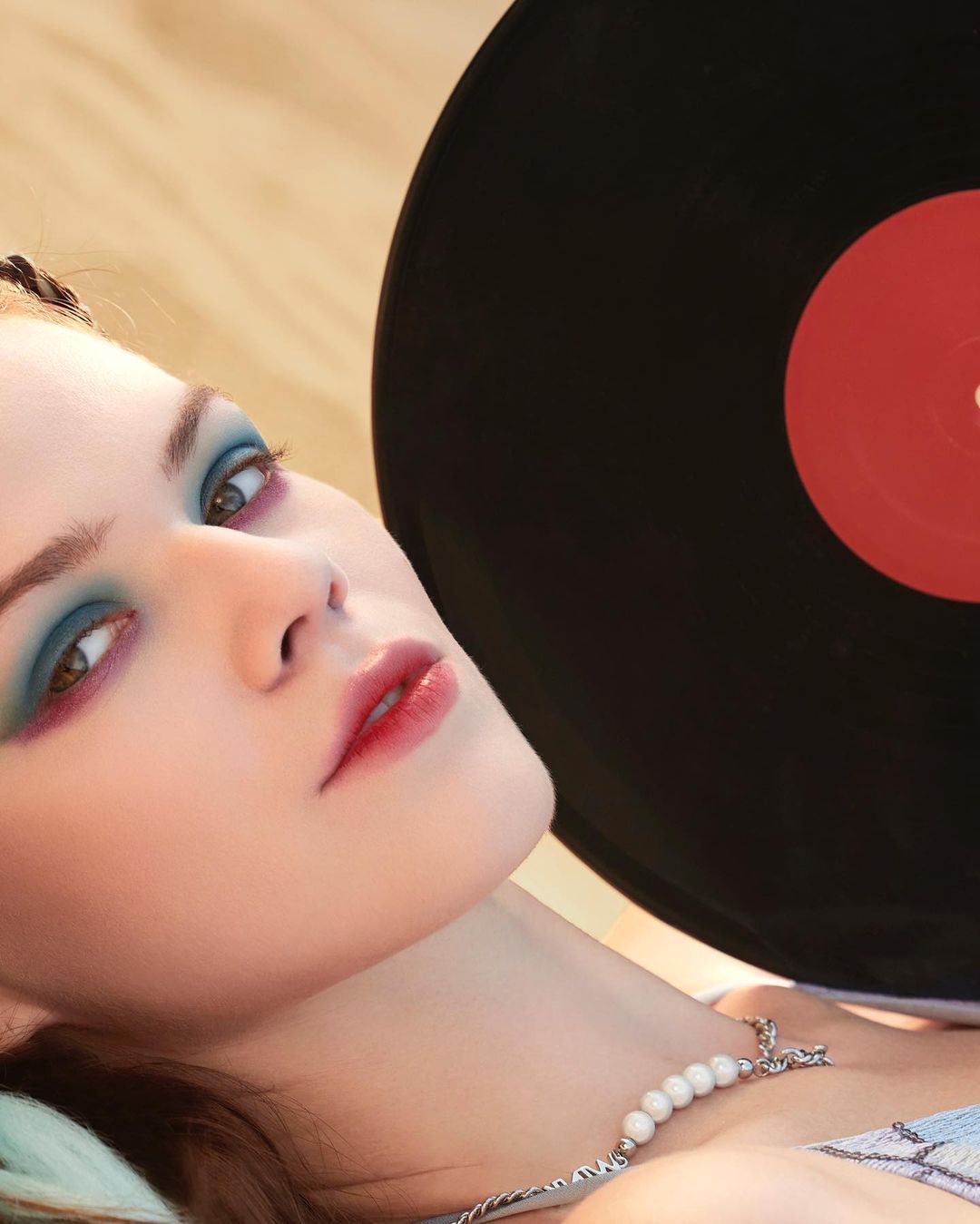 Get that Festival Look!
Our look today is a Summer Festival Inspired Look, a fun and fierce take on festival makeup complete with vibrant full colors and products that will withstand a full weekend spent dancing and having the time of your life.
Begin by cleansing and moisturizing your face, as that's always key to letting your skin breathe and making sure you're best prepped to apply a few products.
With the Flawless Jade Breathable Setting Powder (we've used shade 03 on our gorgeous model), pat as needed on any area you might get oily throughout the day. This will help your gorgeous makeup stay on as long as you need, as in this case, it might be a full day or more spent walking, moving, and dancing. The Pressed Powder is lightweight with 12h shine control and 24h transfer resistance, for a soft matte finish with no creasing and no smudging. 
Now, you can finally grab the Floral Engraving Phoenix Makeup Palette (Gold Brown version) and start directing your focus towards your eyelids, the most visually impacting part of this look. With the fluffy Soft Blooming Eyeshadow Brush that comes with your palette, dab the shade shade 01 Peacock: Dark Cyan (Shimmer) all over your upper eyelids, making sure to blend well and keep layering until you achieve your desired result. 
Then switch to the Floral Engraving Odey Makeup Palette, and gently apply #02 along your lower lashes, from the inner corner to the very outer end. Then, always gently, as you don't want the color to spill over onto your cheeks, blend the red out. 
Going back to the Floral Engraving Phoenix Makeup Palette (Gold Brown version), use the precision liner Soft Blooming Feather Touch Precision Eye Brush-Eyeliner to grab a little more of shade 01 Peacock: Dark Cyan (Shimmer) and draw a slim and fine line as if you were painting it with an eyeliner. This is exactly why we created the precision eye brush, and it works wonders with this look and anytime you need a thin and perfect line. For best results, close your eye and start from the outer corner of your eye towards the middle, so your line will look almost like a cat eye and have a slight curve upwards at its end, blending it perfectly with the red underneath. 
When it comes to your eyelashes, we know what a difference they make to a finished look. Begin by curling your eyelashes with a precision curler, making sure to be delicate and soft so they don't break. Then, with the Pine Soot Precise Definition Mascara, enhance those lashes until they are ready to rock out, for a truly unmatched contrast between the black of the mascara and the blue and red of the rest of the look. 
Finally, grab your Blooming Rouge Long-Lasting Liquid Lipstick and let's make some lipstick magic happen. We're using shade M140 to go and paint the lips directly with the super delicate Soft Blooming Retractable Lip Brush, as this makes sure the color is applied evenly and smoothly. Start from the center of your lips and work your way to every corner, making sure to leave soft edges and blend the finished result. 
Then, go back to the Eastern Beasts Sculpting Makeup Palette and go in with the Light Beige Highlighter. Using a small fluffy brush, we can let a little bit of shimmer reflect on the top of your cupid's bow, to achieve a beautiful and subtle game of lights and sparkles that will reflect every time you sing along to your favorite song during the festival set!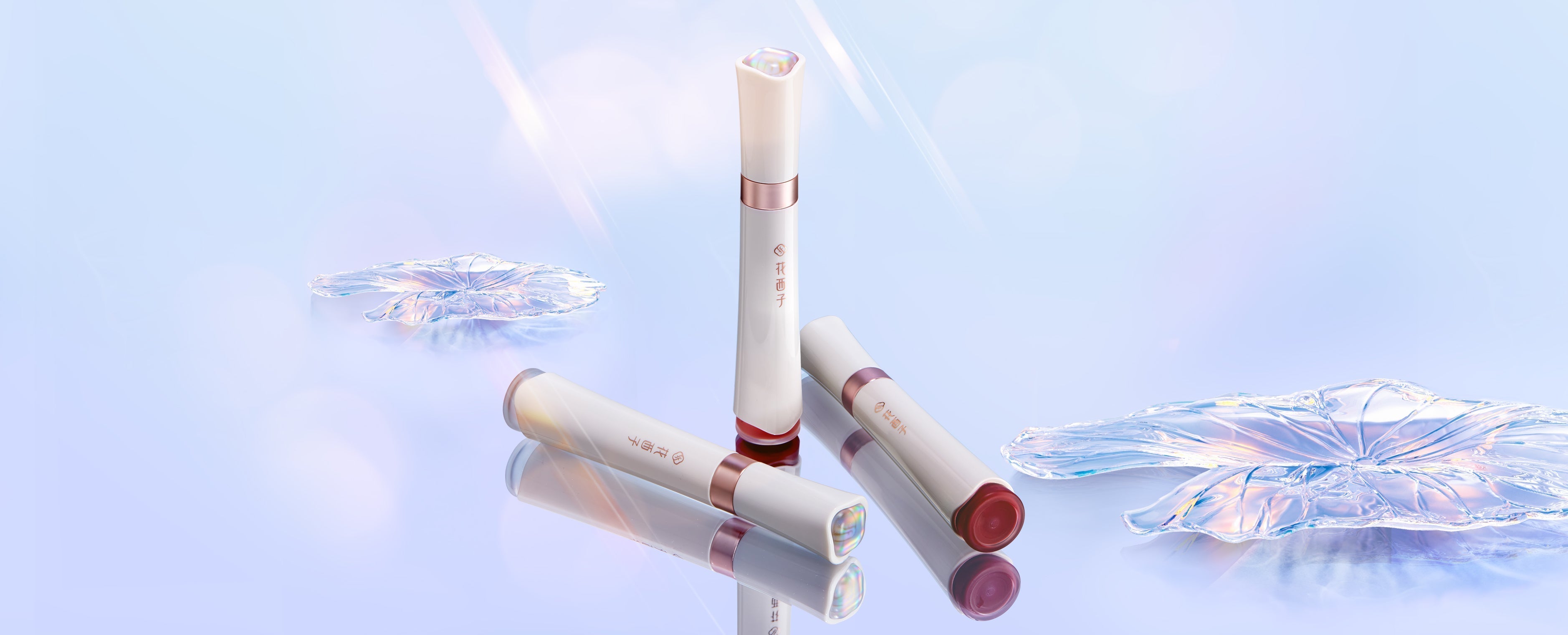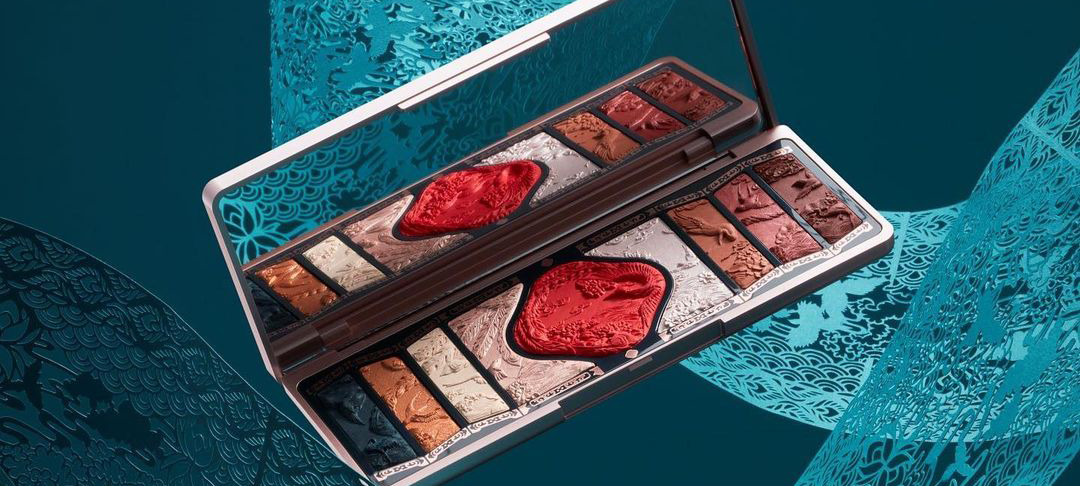 Behind the Product
If you have long been contemplating to give your beauty parlor a face-lift, then Florasis' engraved and sculpted beauty trinkets are just what you need. With intricate designs representing differen...
Read more