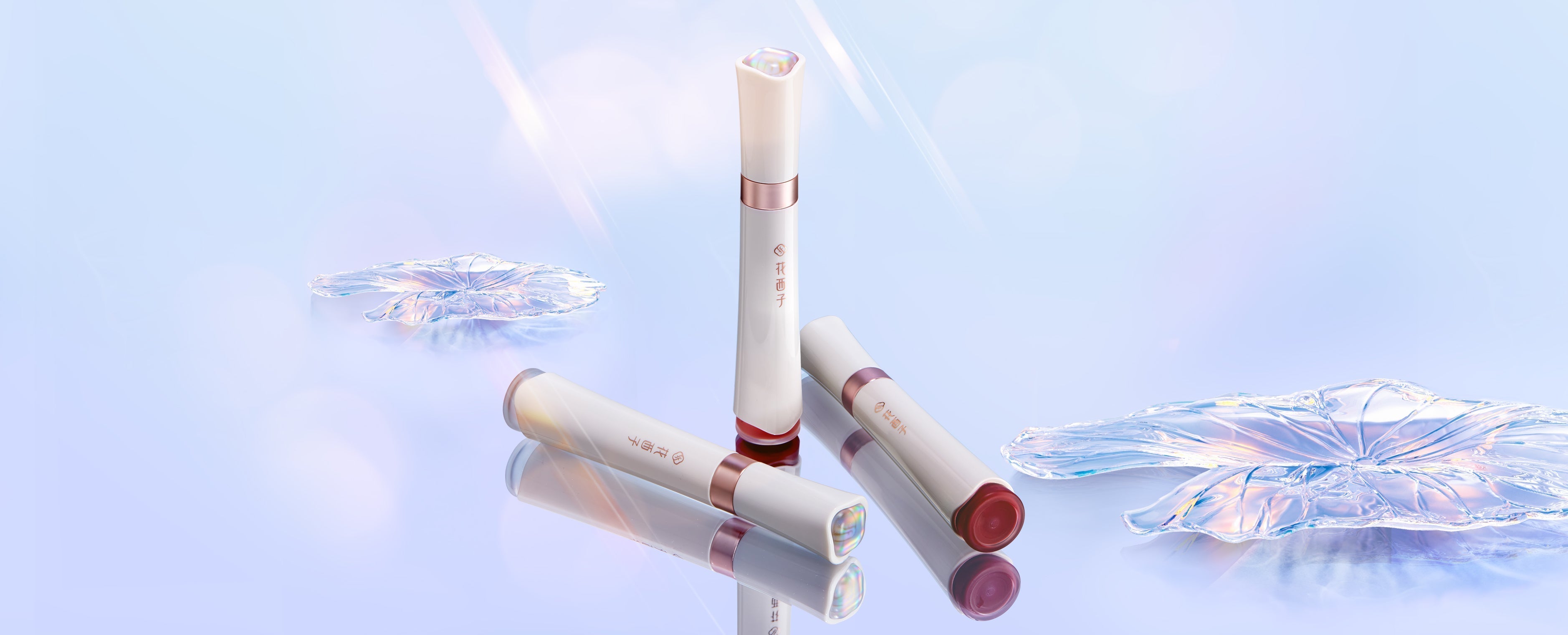 The Smudge-Free Perfection of Your Shiny Dreams is here
The search for the perfect long-wearing lipstick has always been part and parcel with the makeup lovers' struggle to find genuinely great products, and that many formulas promising enduring effects without the dreaded dry-lips effect have come up empty.

But one thing, neither makeup brands nor makeup lovers could ever have predicted is how vital the search for the ultimate transfer-proof lipstick would prove in the post-Covid world: since mask-wearing became the norm all over the world, transfer has become the issue on people's minds, and we at Florasis have been hard at work to solve this problem for our customers.
How do you find a balance between ingredients that will provide that long-lasting, transfer-proof, non-sticky factor, while avoiding drying the lips out and looking wrinkly and cakey? At last, our Flawless Jade Shine Liquid Lipstick is the answer!
Thanks to deep research by our laboratories and the innovative Jade Alchemy formula they've come up with, the latest addition to Florasis' Flawless Jade family is a liquid lipstick with a high shine finish and a clear water translucency in an effort to reveal every woman's natural glow. It's enriched with nephrite powder grounded with zircon milling tech, a state of the art technique that carefully removes all impurities and leaves behind only the clearest, purest natural ingredients.
Say goodbye to lipstick stains on your teeth and on your wine glass, because double-peak-film-forming techniques are here! This novel and entirely exclusive process enables fast film creation, thus staining your lips with a gorgeous shine and nothing else-no transfer on your clothes, your mask, or your glass. And you can proudly wear it all day, because when we say long-lasting, we mean it. Designed with mask-wearing at the top of our minds, we've made sure to create a product that could withstand a full day of activities and mask-wearing, forming a light double-peak film over the lips and staying on without a single smudge.
What about the dryness usually caused by transfer-proof products? We've made sure to think of that, too. For the Flawless Jade Shine Liquid Lipstick, we utilize a comfortable and moisturizing formula which combines 46% moisture and water-soluble powder through a processing technique that feels hydrating but incredibly lightweight on the lips. No more dryness, and definitely no cracking or flaking anywhere in sight.
And since we love nature, you will find a wide array of natural ingredients in each of our formulations: this exclusive one is enriched with natural extracts of dendrobium nobile, sophora angustifolia, purple coneflower, lycium barbarum, and even aloe vera. Moisture guaranteed, and mother nature is thankful we use her precious gifts to feel more beautiful. That's what nature is for, and we at Florasis don't take this generosity for granted.
For a bold look or a simple enhancing nude color, you're bound to find the perfect tone somewhere in our wide spectrum of hydrating and flattering options. We present you with eight different choices to find the one that matches you, your skin tone, your personality, and the occasion. Go with a berry red, brick red or burgundy wine to make an impression, hawthorn red or light orange brown for a more natural but distinctive color, and a pink nude or a nude beige for just a hint of color on your already gorgeous natural look. And if in doubt, bright red is a classic for a reason: it never goes out of style!
Apply directly to the lips or with the help of a lip brush, then feel free to reapply and layer for the perfect amount of coverage and the mirror-like shine of your sparkly dreams. 

For lips that feel nourished and plump, and a lipstick that never settles into cracks or fine lines. For a mirror-like shine and the power of clear and non-sticky perfection, discover the innovation of Florasis' new Flawless Jade Shine Liquid Lipstick. A natural finish that lasts all day, for true comfort and creaminess without a hint of dryness. There's a shade for every woman and every occasion, and we can't wait to see you try them all.

Flawless, like the name ––like you.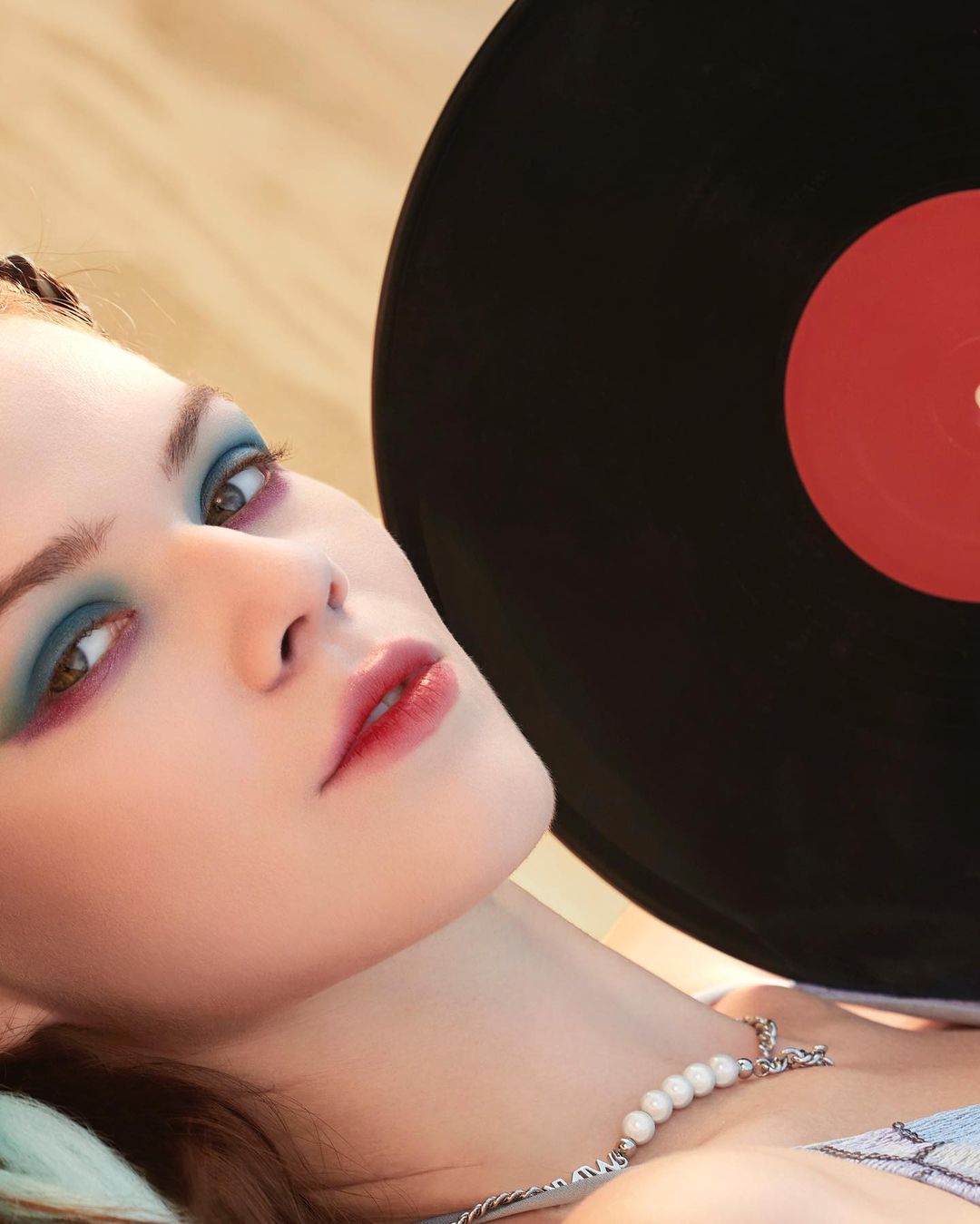 Makeup Tutorial
To show you how to best achieve this fantastic result, our team of makeup artists uses three palettes on our gorgeous model: Floral Engraving Phoenix Makeup P...
Read more