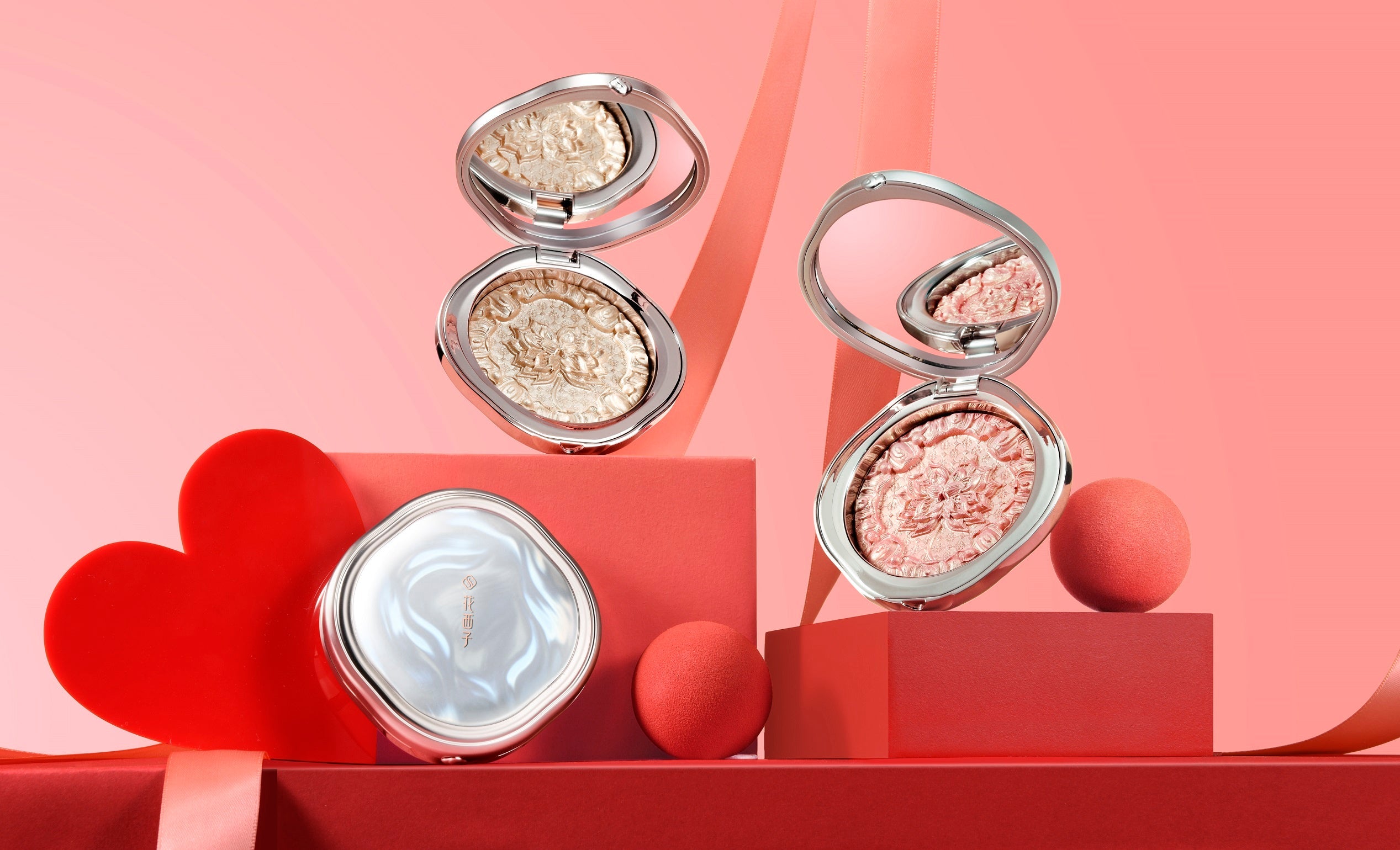 The Luckiest Highlighter in the World?
Gleam, Glow, or Shine?
The world of highlighter makeup is vast—creams, powders, liquids, sticks, loose, pressed, and even glosses. But beyond enhancing your artistry, the variety of textures and finishes means there's a face highlighter for everyone, regardless of skin type or texture. Unlike bold lipstick or eyeliner, they're far more forgiving and versatile. A bold shimmer highlighter can be the star of the show, while a cream highlighter can sit on or under makeup for a subtle, healthy sheen. Even a gentle swathe on bare skin adds a soft glow. 
The Twin-Lotus Relief Luminous Glow Highlighter
A Natural Wonder
Engraved with the rare Bingdi Lotus, this twin lotus only appears 1 in 100,000 times in nature, and can't be replicated by science. A romantic symbol of harmony, luck, and love between couples, it's the luckiest highlighter we've ever created and the perfect heartfelt gift.   
Powder Brilliance, Liquid Glow
The Twin Lotus Highlighter is a multiuse highlighter that harmonizes the vibrant brilliance of powder and the healthy glow of liquid. Lightweight yet buildable, it suits all skin types with two shades: Quartz Glow and Amber Glow. 

Created using a liquid-to-baked formula, achieve a soft nose highlight or build up to a bright lip highlight with a swish of a brush. Enriched with non-comedogenic sunflower oil, antioxidant-rich peony, and soothing lotus extracts, these sensitive skin-loving ingredients boost radiance inside and out.  
The Best Highlighter Makeup is...
Exploring every cult highlighter brand for the "best" highlighter can be an odyssey in itself. Depending on your goal, one texture or finish may be superior to the rest.  
The Best of Both Worlds
The Eastern Beasts Sculpting Makeup Palette is the ultimate all-in-one face palette. Sculpt, blush, and highlight with a subtle glowy matte or a soft rosy gold shimmer. An ideal palette for soft makeup lovers and nuanced eyeshadow highlights on the inner corner and brow bone. 
Silky Shine
The Dual Blossom Glow-Up Highlighter naturally ups the drama with two gold-based shades, Dancing Beauty (champagne gold) and Chasing Fireflies (peach gold). Finely ground and pressed, it glides over skin and adheres beautifully for a soft shine or blinding glow.  
Elevated Luminosity
Our newest creation and most luxurious highlighter yet. A harmony of luck and luster, a diffused halo-like glow enamors all and offers a gorgeous soft-focus finish to every look. In honor of this glowing addition, we're gifting an ultra-soft highlighter brush with each Twin Lotus Highlighter.