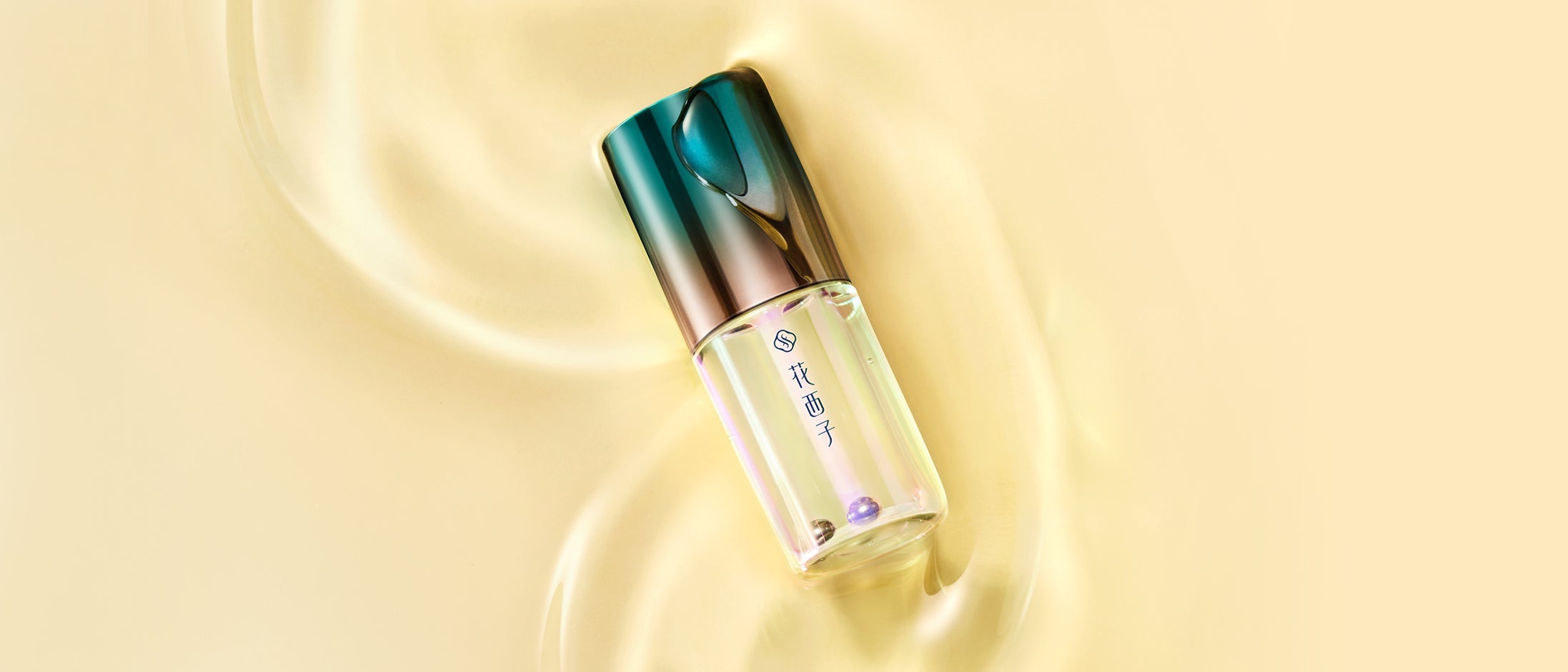 Mirror Shine Moisture: Your Truly Hydrating Lip Oil Is Here
With the '90s back in full swing and the "clean look" emerging from an era of heavy makeup, glossy lips are here to stay. Clear lip oils are back, but unlike their '90s ancestors, they're not just adding shine—they're genuinely hydrating too. 
What Does Lip Oil Do?
It's important to know that not all oils are created equal. Depending on your lip condition, some oils can't necessarily replace a heavy-duty healing balm, like our Ginseng Care Lip Balm. Some oils give the illusion of hydration (with no active hydrating ingredients) and simply act as a seal. 
What about lip gloss then? Glosses do exactly as the label says—they gloss. Most aren't designed to moisturize. If you're only looking for volumizing shine, they're fantastic if your lips are already supple. But if you're looking for a 2-in-1 savior, lip oil definitely wins the lip oil vs lip gloss battle.  
The Floral Care Hydrating Dual Lip Oil
The mirror shine of a gloss, the healing hydration of oil. Our new lip oil is a duo-layer solution of instantly hydrating essence and leaves a light layer of oil for a lustrous shine.What's the best vitamin e oil for lips? Is coconut oil good for lips? Instead of eyeing up vitamin E capsules online or that jar of coconut oil in your kitchen, try an oil that does it all.  
One Oil to Heal Them All
Formulated with Macadamia seed, coconut, jojoba, sandalwood, and vitamin E oil, the oil solution heals from within and shines bright with just one swipe. 
A Moisture-Locking Miracle
Our watery essence contains polyglutamic acid (PGA) and sodium hyaluronate. Polyglutamic acid holds up to 5x more moisture than hyaluronic acid and sodium hyaluronate's smaller molecules penetrate deeper for greater hydration. Together, they're a moisture-locking miracle for dry, chapped lips. 
Enriched With Botanicals
Inspired by a healing lip treatment from Essential Formulas Worth a Thousand in Gold for Emergencies by Sun Simiao, this oil is enriched with extracts of Solomon's seal, Bai Zhu, Chinese asparagus, and Rehmannia glutinosa for further healing benefits and rejuvenated lips. 
Your New Lip Routine
Heal your flaky, chapped lips (and feel fabulous doing it) with an easy three-step process. 
Step 1
Apply a warm compress to your lips before scooping out a tiny amount of the Herbal Care Hydrating Lip Scrub. Use the applicator to apply the scrub to your lips and gently massage away dead skin with your finger. Wash away with warm water or wipe away. 
Step 2
Taking the Ginseng Care Lip Balm, scoop out a small amount with the applicator and apply. You can reapply it throughout the day and apply a thick layer before bed as an overnight lip mask. 
Step 3
Now that your lips are hydrated, you can apply your favorite lip color or go bare lips before applying the lip oil. Making sure the lid is closed, just shake, swipe, and shine. Just like the Ginseng Care Lip Balm, you can reapply the Floral Care Hydrating Dual Lip Oil throughout the day and use it as an overnight lip treatment.