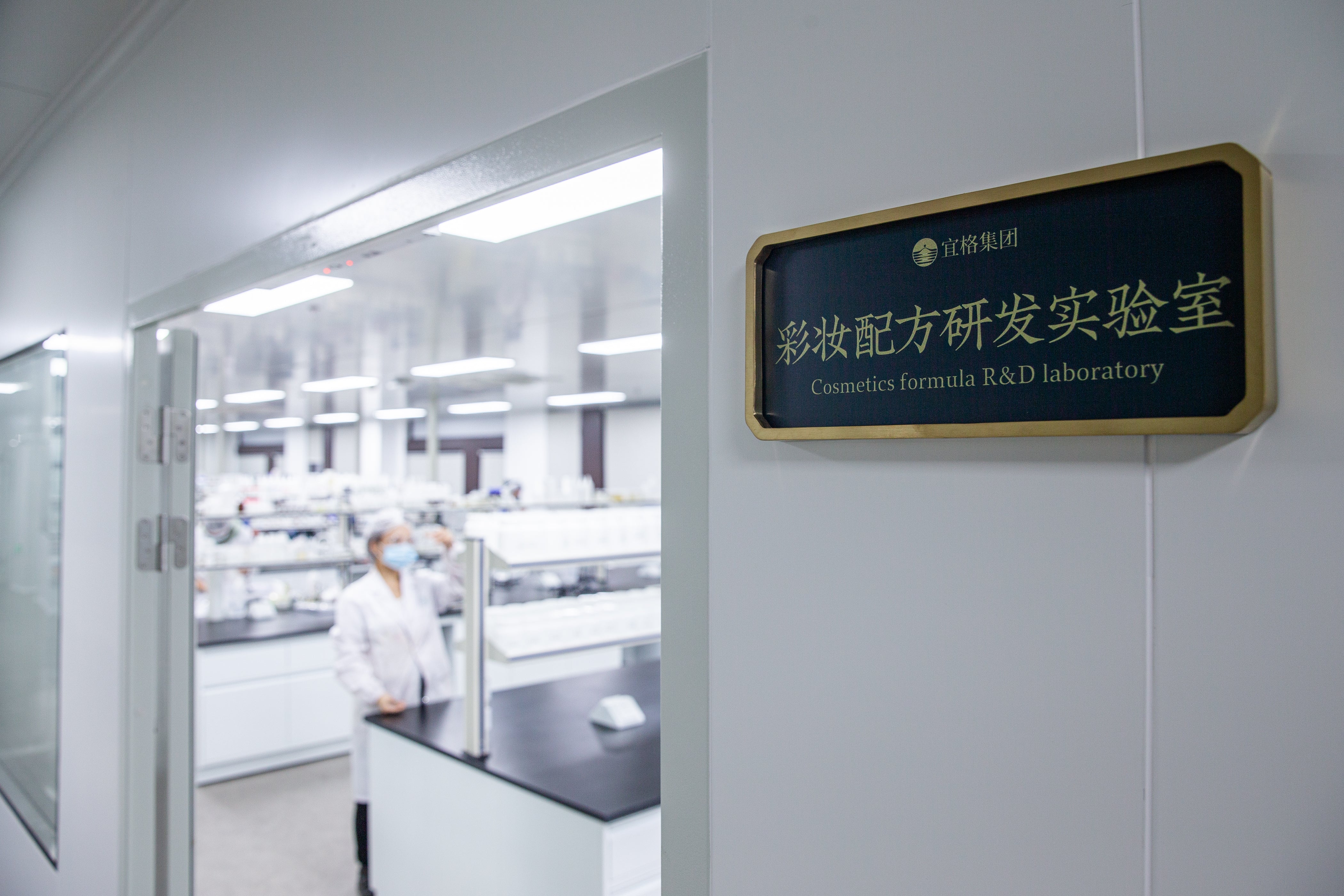 Florasis Launches a 5-Year Eastern Beauty R&D Plan with over RMB 1 billion investment
Over RMB 1 billion is expected to be invested into research & development in the next 5 years Huiliang LI, renowned as the first person in China's cosmetics research & development, joined Florasis as the chief scientist earlier this year.

On March 4, 2022, Florasis announced a 5-year plan for Eastern Beauty R&D System at its Hangzhou headquarters. Huiliang LI, who joined Florasis early this year and served as the chief scientist, and Lu SHANG, the chief product officer, said that Florasis has been engaged in R&D for years and currently owns a total of over 120 patents, ranking top among Chinese cosmetics brands. In the next 5 years, Florasis will invest in many fundamental research fields to build a comprehensive and technologically advanced R&D system with a total spend of over RMB 1 billion.
At the beginning of this year, Huiliang LI, who has been a cosmetics R&D expert for more than 30 years and is known as the first person in China's cosmetics R&D, joined Florasis as the chief scientist. He revealed that the Florasis Eastern Beauty R&D System covers both skincare and color cosmetics fields, including the scientific innovation of cosmetics materials, Eastern makeup research and product development, AI management of raw materials and supply chain, high-quality green cosmetics packaging materials, visual and spatial structure research, etc. All innovation research and product development will be based on the skin characteristics. Florasis will continue to put efforts into skin physiology, biology, ecology, fundamental theory and application of Chinese herbal medicine, Chinese plants, etc.
Li said that in the next five years, Florasis will build a world-class R&D center. It will be equipped with fundamental research capabilities in human biology, cell biology and histology, Chinese herbal medicines and new formula research, independent research on innovative raw materials, raw materials for color cosmetics and the relationship between the human skin and raw cosmetics materials, and set up a comprehensive category tree from color cosmetics to skincare to enable the real-life application of innovative makeup technology.

In addition to establishing 11 joint flower bases, Florasis's comprehensive R&D center was put into use in August last year. The total area of the center exceeds 6,000 square meters. In terms of visual and spatial innovation research, the center is equipped with many internationally leading 3D printing and AI design equipment, while in terms of cosmetics science and technology innovation, it has many high-throughput analysis and testing instruments and equipment. In 2022, Florasis will further upgrade the hardware configuration to meet cutting-edge scientific research projects.
Florasis currently has more than 200 people in R&D and will further improve the basic research, apply the basic research, human safety and efficacy evaluation team, and establish a new research direction of digital cosmetics. cutting-edge research on make-up and human skin health (including make-up and sensitive skin, high natural index make-up products, make-up and microecology, etc.), formula analysis and key substance analysis, and continue to deepen research on Chinese plant resources; the applied research team will focus on functional cosmetics raw materials, combination technology, the development of cosmetics raw materials with skincare efficacy and optimal combination, and explore and study cutting-edge technologies in the cosmetics industry such as innovative formulas, new dosage forms and specific transmission systems for skincare.

Meanwhile, Florasis will continue to consolidate the existing multi-dimensional and multi-level evaluation capabilities of formula safety and efficacy, and constantly improve and upgrade the product testing and evaluation standards with independent intellectual property rights and in line with the consumer insight data analysis system.

When it comes to specific products, Lu SHANG said that in 2022, Florasis will continue to create more skin-nourishing products that enable diverse makeup looks with better skin feel based on consumer needs.
Li Huiliang (Professor/Senior Engineer/Senior Scientist)
Li Huiliang has been in the field of cosmetics R&D for more than 30 years; and is one of the most influential experts in the cosmetics industry in China. Li has long been engaged in the development of Chinese beauty culture and the study of formula design of functional cosmetics using Chinese medical herbs. Li dedicates to and plays a leading role in the cosmetics R&D of the Liushen and Herborist which is the most well-known local cosmetic brand in China.
For press inquiries: media@florasis.com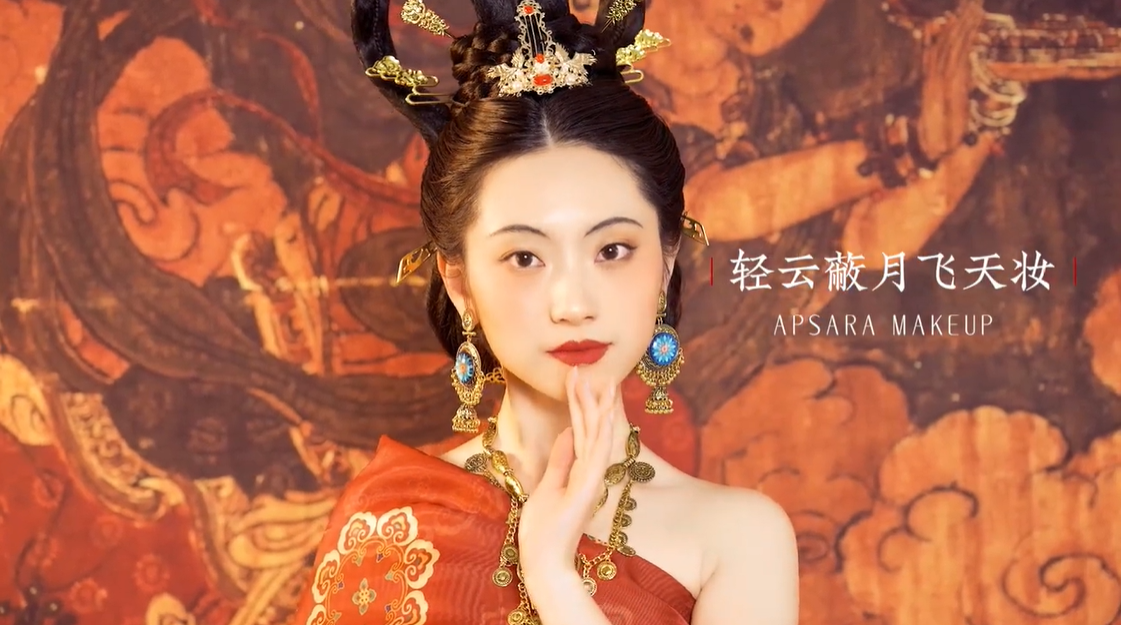 Makeup Tutorial
Inspired by the Apsara, this make up look merges together an enchanting palette and a petal-soft touch to exude instant radiance. The Apsaras were often illustrated and seen with high hair buns and...
Read more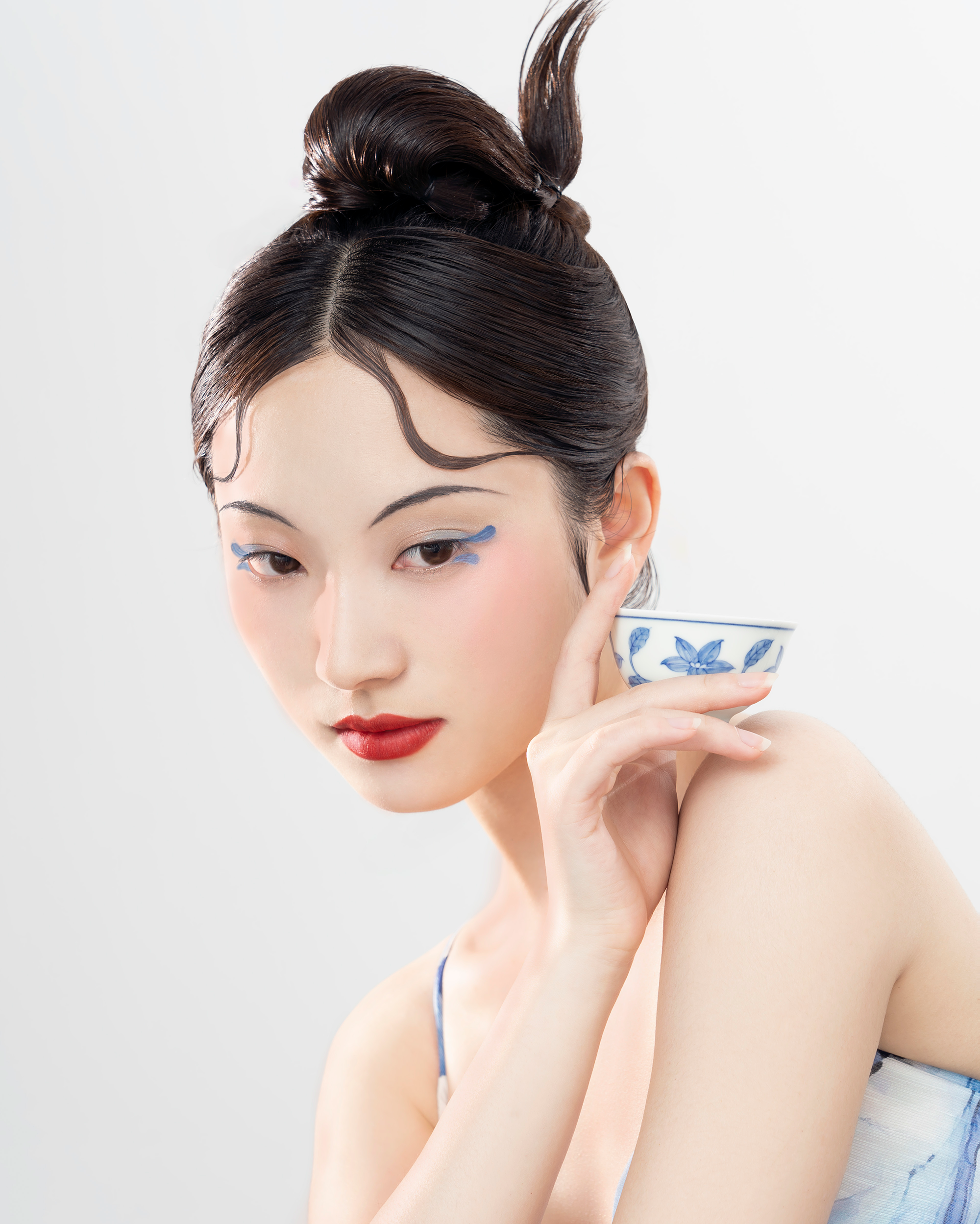 Makeup Tutorial
This icy, shimmering baby blue eyeshadow inspired by goes back to years of Chinese heritage of white and blue porcelain artistry. Florasis takes you on this step-by step guide into Chinese eye make...
Read more