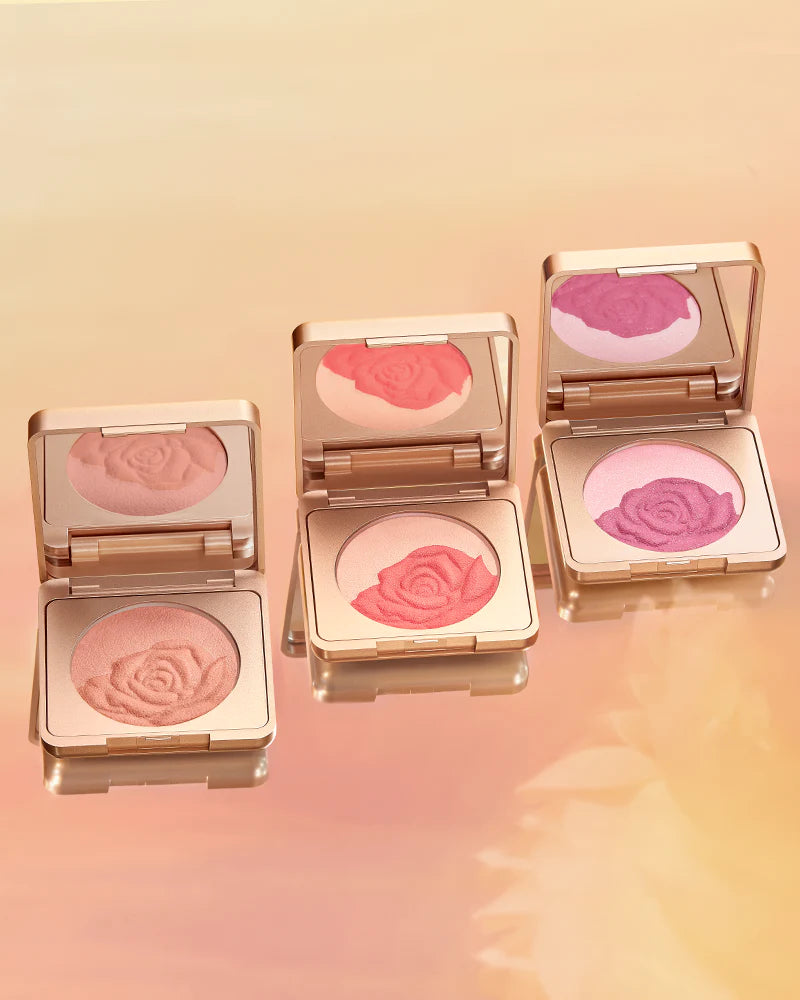 Rosy Flushed Cheeks are about to Last a Lot Longer
Has it been a while since you hit the beach? Not a problem, because if a healthy, rosy glow all-year-round is what you need, let us introduce you to your new best friend: the Floral Dew Cream-to-Powder Blush.
With a soft and flexible texture and a lightweight finish, the cream-to-powder transformation takes only seconds from the moment it touches your skin to completion, and enviable results along with it. What differentiates the Floral Dew Cream-to-Powder Blush from powder blushes is its dazzling ability to add a touch of unmistakable, luminous glimmer exactly where you most want it to radiate, right below your cheekbones and at the height of your nose ridge.
The unique Blush formula was designed in our highly specialized laboratories with cutting-edge oil film coating technology, in order to ensure it would have a seamless and non-caking finish, on top of being entirely resistant to water, sweat, and smudges. All these stunning benefits, however, come not at the expense of a light and second-skin feel. The Cream-to-Powder Blush will simply enhance your beautiful features and make you look more radiant, and never clog your pores or feel too heavy and thick on the skin.
Because it contains ingredients like kernel oil, silica and dimethicone, the formula is greatly and more effectively moisturizing than any powder blush, which makes it particularly suitable both for dry skin types and mature skin types, as well as being perfect for anyone with a slight tendency to extra textured skin. It works so well on dry skin, as it is both good for you and a great option for amazing results. If you've skipped out on blush in the past, thinking it would necessarily highlight texture or dry spots, this is your chance to try something new and be surprised!

It's incredibly easy to use: after moisturizing, applying a base of foundation or concealer to your liking, you can just apply a small amount to the apple of your cheeks, pat it in, and blend it out to your desired preference.

You could use a highlighter brush, such as the Soft Blooming Highlighter Brush, a premium synthetic tool which has a delicate and flexible touch and gives a highly defined look and a seamless finish. Another great option is the Soft Blooming Double Ended Blush Brush, which comes both with a sponge head and a normal brush specifically for this purpose: the sponge can be used either wet or dry, and we recommend using it for cream to powder blushes as it gives a beautifully defined and shimmery look.

You could also use a damp beauty blender, moving it around in gentle upward motions, or even use your fingers. Just make sure to wash your hands before and after!

Make sure to start small and work your way up to your desired result, as the Floral Dew Cream-to-Powder Blush is pretty pigmented, and you don't want to overdo it. As it is a creamy formula, it sits boldly and proudly on your cheeks, and will need a smooth blend to mix in with your foundation base or any other product you will have already applied. Play around with your technique, try a few different approaches, and see what you prefer. At the end of the day, everyone is different and different skin types will have different needs, but we know the Floral Dew Cream-to-Powder Blush is perfect both for natural and for bolder looks.
With light ingredients and a smooth finish, you could also dab a little bit on your lips, for a long-lasting satin look. Or use it as a base and add a pop of color with a stronger lipstick like the Blooming Rouge Love Lock Lipstick Pearl Edition.

This blush comes in a wide variety of shades to suit different looks. Six of them, additionally, are beautifully engraved with the shape of a different-colored rose, for a bit of contrast and a gorgeous mix of hues. The only issue is, they're so beautiful you won't want to use them so you can preserve the engraving! Rosier tones like 05 Sandalwood, 09 Peachy Rose, 11 Autumnal Rose, 07 Cinnabar Flowing Cloud and 01 Drunk Red are perfect for a more natural look, whereas 03 Fantasy, 10 Tipsy Rose and 06 Rouge Flowing Cloud lend themselves well to evening glam.

Once you're done applying and blending, and you've achieved your desired result, go in with the Flawless Jade Breathable Setting Powder for a long-lasting guarantee and the kind of glass finish you could only dream of. And of course, the Floral Dew Cream-to-Powder Blush is compact and completely portable: we've equipped the superb and shiny packaging with a convenient small mirror, so you could always take it with you and re-apply on the go.

This effortlessly wearable addition to our blush range is perfect for anyone whose preference is makeup that lets them look exactly like themselves, only a little more picture-perfect. All we can say is, if you hate trying out elaborate looks that take hours to perfect, but you'd still like a touch of rosy excellence to brighten up your whole face in seconds, the Floral Dew Cream-to-Powder Blush is for you! All that's left is to try it and let us know how you like it.😊😍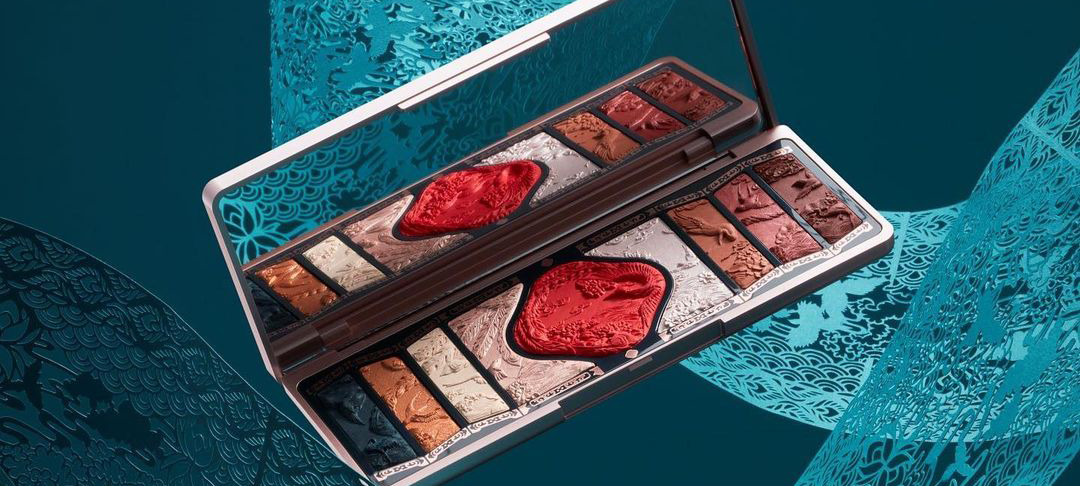 Behind the Product
If you have long been contemplating to give your beauty parlor a face-lift, then Florasis' engraved and sculpted beauty trinkets are just what you need. With intricate designs representing differen...
Read more