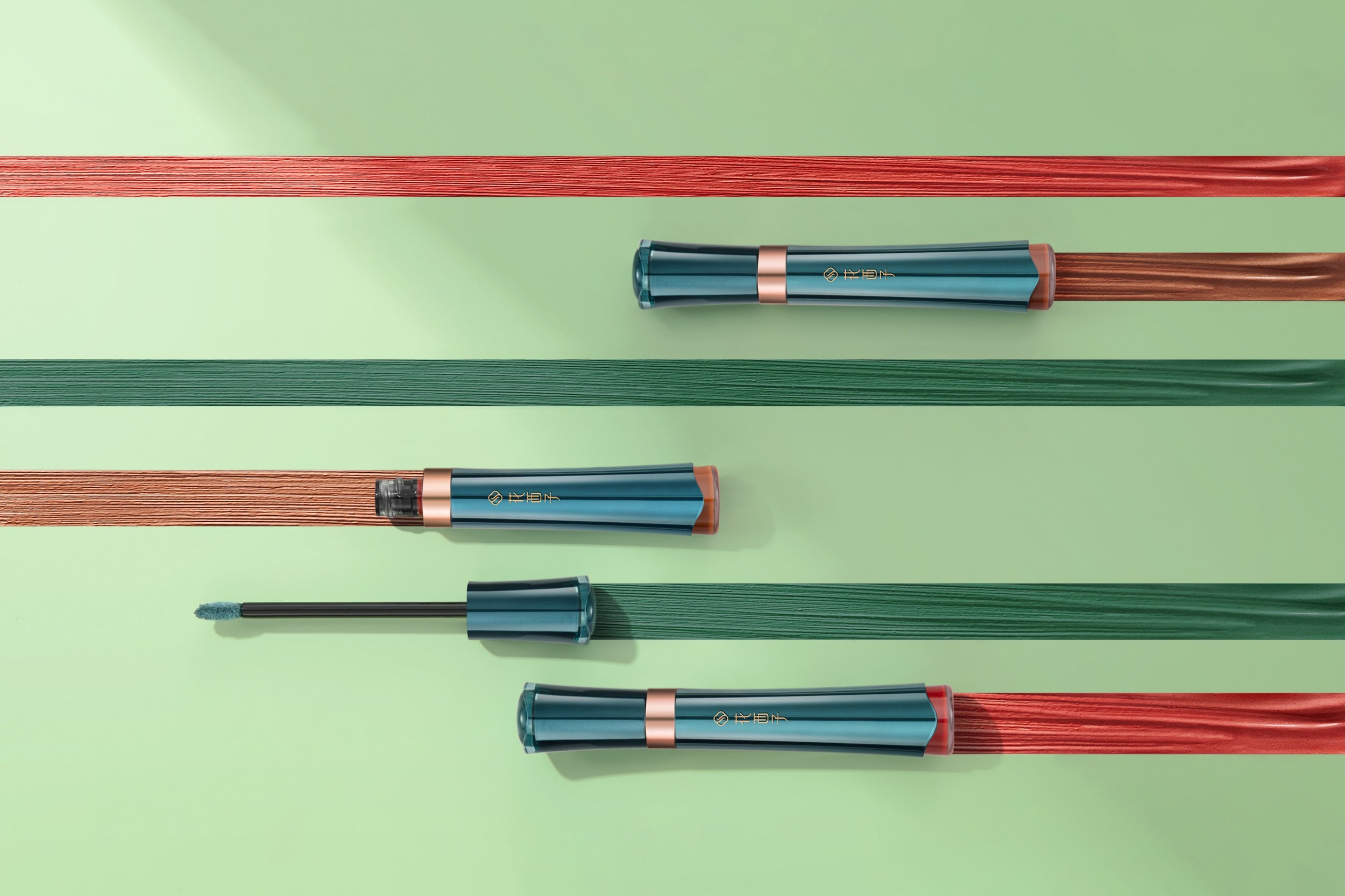 A New and Exclusive Liquid Lipstick Rich in Color and Vibrance
Summer may be over, but we've got new incredible products on the way to celebrate autumn and its gorgeous deep colors. Here at Florasis, we wanted to honor the change of seasons and release the Blooming Rouge Long-Lasting Liquid Lipstick, our newest product with four new shades just released. The gorgeous case is a true work of art in the shape of a shell —we love it, and we're sure you will, too.
Joining classic mainstay colors like apricot red, dark red, and a brown pop of color, the latest product drop sees four new exclusive shades added to the collection: M145 Red Lantern, a scarlet red which is absolutely perfect for a Prom Lady look; M518 Autumn Palace, a mid-tone nude warm brown more suitable for a Queen look; warm nude pink M308 Blooming Lotus, for Girl In Love and all the romantics out there, and finally a totally fresh M519 Forested mountains, a dark cyan that lends itself to any Cyberpunk look.
In true Florasis fashion, all the shades are highly saturated and extremely long lasting. These are liquid lipsticks with a rich history and a light matte finish, for smooth and precise application and a lightweight texture to top it all off. The tip glides on the slips just beautifully, forming a film as soon as it touches the skin and melting into the lips for an explosion of lush colors enhancing every woman's features.

Enriched with floral essences ranging from peony to multiflora rose, the formula is the stuff of dreams: it works to highly nourish the lips and provide long-lasting saturation with absolutely no transfer. Its development was inspired by the unique silk watered gauze of China, a textile you obtain with traditional dyeing techniques working with plant-derived dyes, as we at Florasis know that the best ingredients are always natural —with a hint of scientific magic, of course. For these lipsticks in particular, we stuck to floral essences traditionally found in Eastern medicinal culture, from Buddleja officinalis Maxim. To Paris polyphylla and many more, to perfect the matte finish while keeping the lips moisturized.
You can begin by applying the Ginseng Care Lip Balm to your lips, as it will hydrate your lips and act as a nourishing primer base. With the Soft Lip Brush, gently line your lips, either with a defined and strong line or a soft and brushed-out one to your liking. Starting from the corners of your cupid's bow, outline your lips with the Liquid Lipstick towards the corner of your lips, then go in and fill the center with color as well. If you need to clean up any edges, use Florasis Concealer to make sure your lines are as clear as they can be, or even switch up the cupid's bow shade for a brighter, lighter one, for a pop of color that won't go unnoticed!