Article: Ancient, Sacred, Beautiful: Discover the Secret to the West Lake Makeup Series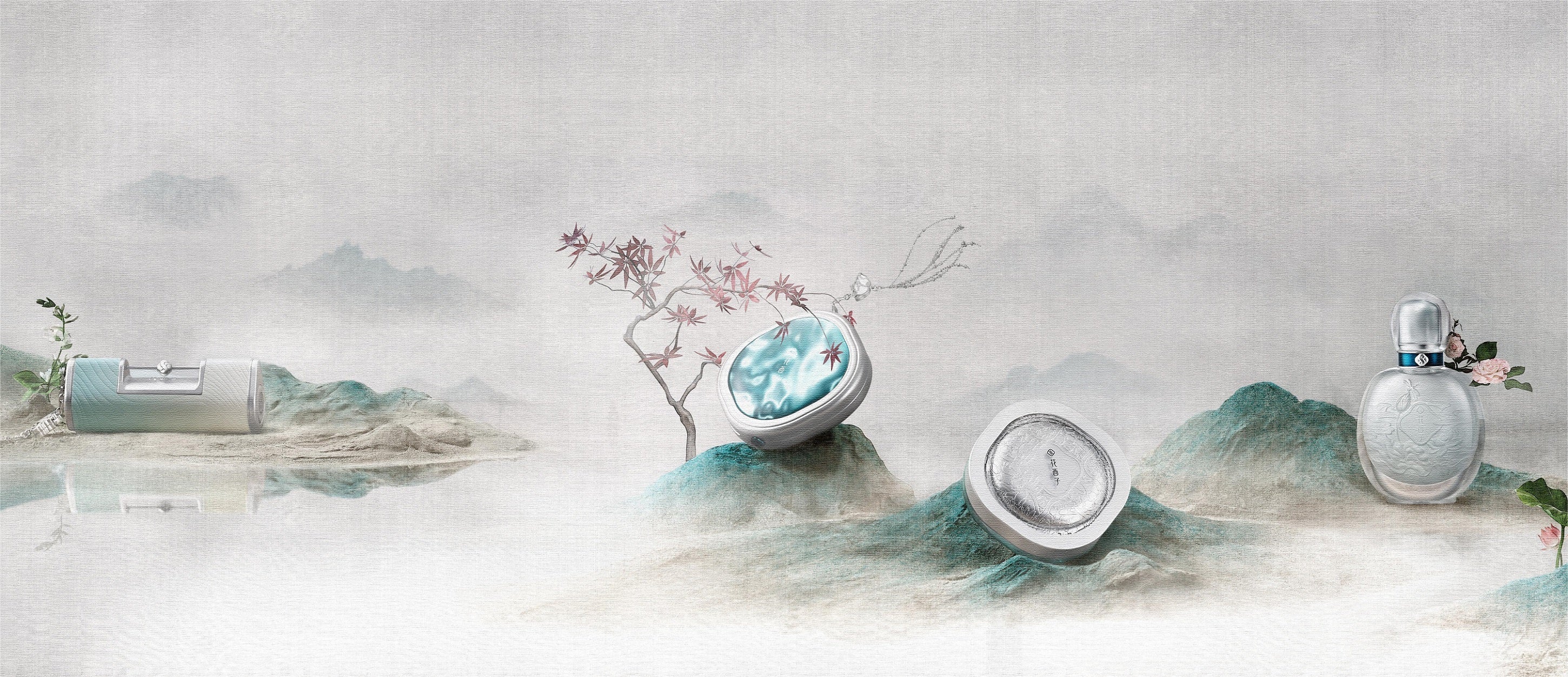 Ancient, Sacred, Beautiful: Discover the Secret to the West Lake Makeup Series
Elusive and distant, the West Lake mountains are enveloped by a vast and gentle mist. As morning strikes, its fresh brilliance dances on rippling crystal before giving way to an overcast sky that shrouds the afternoon. Come evening, rain drenches all in the cool taste of the night.
Clear or indistinct, the West Lake is an eternal beauty. A swirling pool of emotion and inspiration, its flawless blend of comforting shades was a natural choice for a poetic and visually stunning collection. With a soul born from dancing waters and natural splendor, the West Lake Series recreates the unforgettable scenic spots of its namesake through sensorial, longwear makeup.
Remnant Snow on the Broken Bridge in Winter
Inspired products: Flawless Jade Breathable Pressed Powder & Flawless Jade Breathable Setting Powder
As the snowcapped bridge thaws into spring, the Broken Bridge casts an illusion on the unfamiliar. Both shaded and exposed, the snow melts unevenly, transforming the bridge into a split image. From a distance, one could easily mistake the bridge as broken in half as the remaining snow blends seamlessly into the background.
Beyond this visual sleight, the Broken Bridge is the meeting place of two legendary lovers: Xu Xian and Bai Suzhen. As the talented herbalist falls in love with the snake spirit in her human form, a marvelous tale of intrigue, magic, struggle, and adventure begins.
Infused with real jade nephrite, silk protein powder, and protective polyphenols, the Flawless Jade Breathable Pressed Powder and Flawless Jade Breathable Setting Powder are the 24H shine-free powders for brilliant hold and soothing comfort.
Three Pools Mirroring the Moon
Inspired products: Love Lock lipstick (Sunset Embrace)
Neither pools nor mirrors, the three pools are the surrounding waters of three stone pagodas. During the Mid-autumn Festival, a glowing full moon hangs in the sky and a lit candle is placed in each pagoda before being thinly sealed in with white paper. Illuminated, the candlelight reflections of each pagoda resemble the moon. Nearby, you can count fifteen candles, each reflecting light like a gathering of tiny celestial bodies.
An exceptionally soft matte lipstick engraved with the Legend of the White Snake, the hydrophobic microsphere and flake particle formula adheres smoothly to lips, minimizes lip lines, and resists transfer even when drinking.
Viewing Fish at Flower Pond
Inspired product: Floral Essences Balance Fitting Foundation
Also known as Western Hill Park, this scenic spot has inspired poets, painters, and even Emperor Qianlong of the Qing Dynasty penned a poem appreciating its beauty.
Famed for its flower scenery, the transition from spring to summer is when the multitude of blooms reaches its zenith. Fringed with verdant trees and vibrant blossoms, goldfish hover to the song of running water. Fat peonies, emerald lawns, dense foliage, and bubbling streams harmonize for the encroaching summer, and long paths stretch into flourishing green life.
A perfect four-part balance of oil control, hydration, longevity, and smoothness, the Floral Essences Balance Fitting Foundation offers a seamless complexion from morning to night with a shine-free, non-drying finish. Inspired by inside-painted snuff bottles, these exquisite vessels exist as a container of a nourishing formula and a work of art.