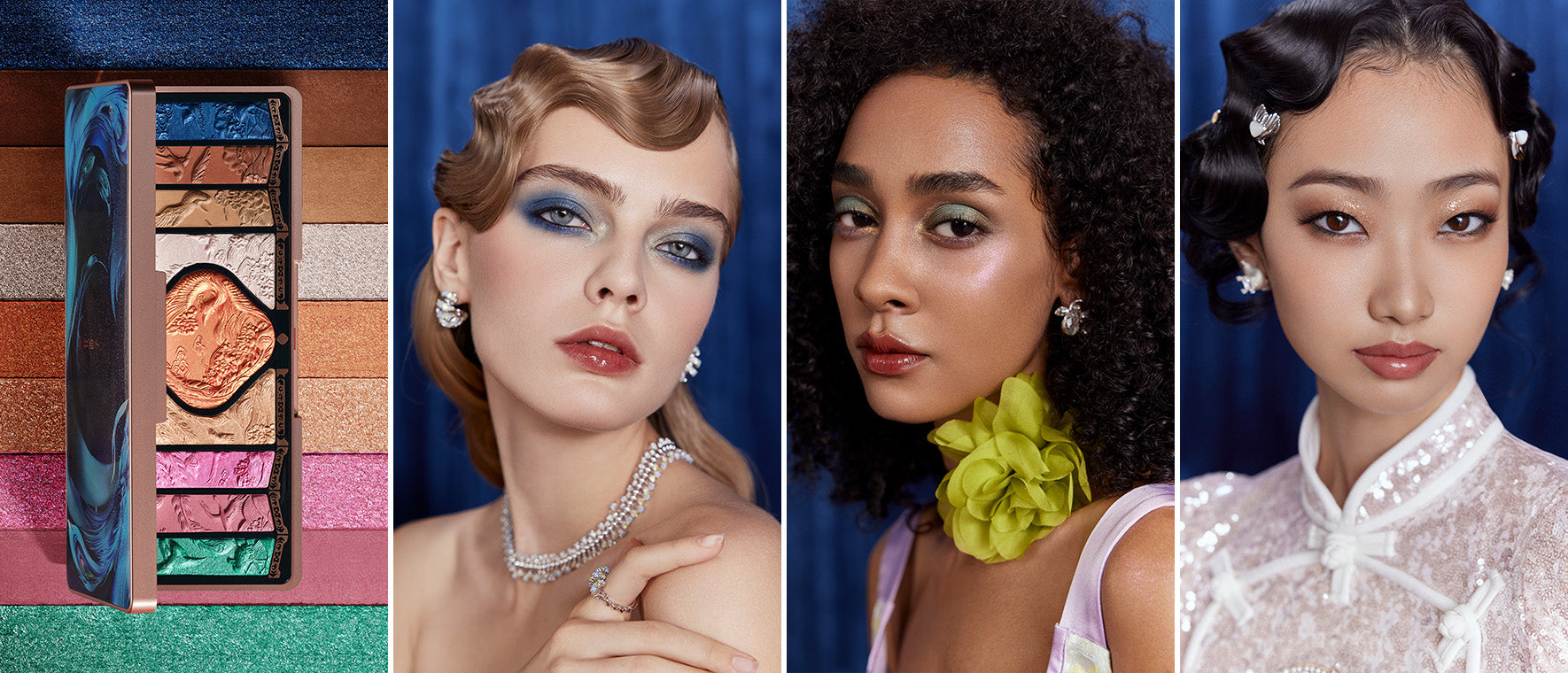 Standout With These Rainbow Valentine's Day Makeup Looks
An ancient festival derived from the myth of the cowherd and weaver girl, we invite you to celebrate the Qixi Festival, otherwise known as Chinese Valentine's Day, with us on August 22.
The Cowherd and the Weaver Girl
The Cowherd and the Weaver Girl
One of China's Four Great Folktales, the myth follows the romance of the weaver girl and the cowherd, who symbolize the stars Vega and Altair.
Once upon a time, the weaver girl grew tired of weaving beautiful clouds of celestial silk. Yearning for more, she traveled to the mortal world and fell in love with the cowherd.
When the Goddess of Heaven discovered the weaver girl's actions, in her fury she captured the weaver girl and returned her to heaven. To ensure the lovers would never reunite, she drew her gold hairpin and created the heavenly river (the Milky Way) and banished the lovers to opposite shores.
Moved by the couple's unwavering love, a flock of magpies formed a bridge across the river so the couple could meet once a year on the seventh day of the seventh lunar month.
This romantic day is the Qixi Festival.
3 Romantic Rainbow Looks
As reliable as a classic pink eyeshadow look can be, love, in all its complexity, deserves as much rainbow eyeshadow as as any other celebration.
Highlighting the celestial origins of the Qixi Festival, we're breaking convention with a mixture of matte, satin, and shimmer eyeshadows from our latest creation: Soaring Sunlight.
The third rendition of our Phoenix makeup palette series, Soaring Sunlight is the best eyeshadow palette for avant-garde eye makeup looks.
Night Sky
As you lie back and gaze upward at the glittering pointillism of the night sky, capture its beauty with sapphire blue eyeshadow and halo of silver. Start with a base of soft brown then sapphire blue, followed by silver. Tightline your eyes with a pencil as dark as night, and finish off with a defining mascara and lip of choice.
Night Sky
Sultry Smokey Sunset
Admiring the cityscape from above, you make it just in time for the sun's descent and welcome the night with open arms. A smokey eye make up look always starts with a soft wash of brown. For depth and dimension, layer on a deeper brown hue before tightlining and topping with gold glitter eyeshadow. Finish with a shimmering gold blush on the cheeks.
Sultry Smokey Sunset
Galactic Grace
Stars, dust, dark matter, a spiral of color surrounded by a soft halo. Your romance feels beyond this world. As you stand in awe of this explosive new feeling, you reach for green eyeshadow, gold shimmer, and add depth with soft brown. Eyes complete, you finish with a sweep of pink lilac glitter to highlight.
Galactic Grace