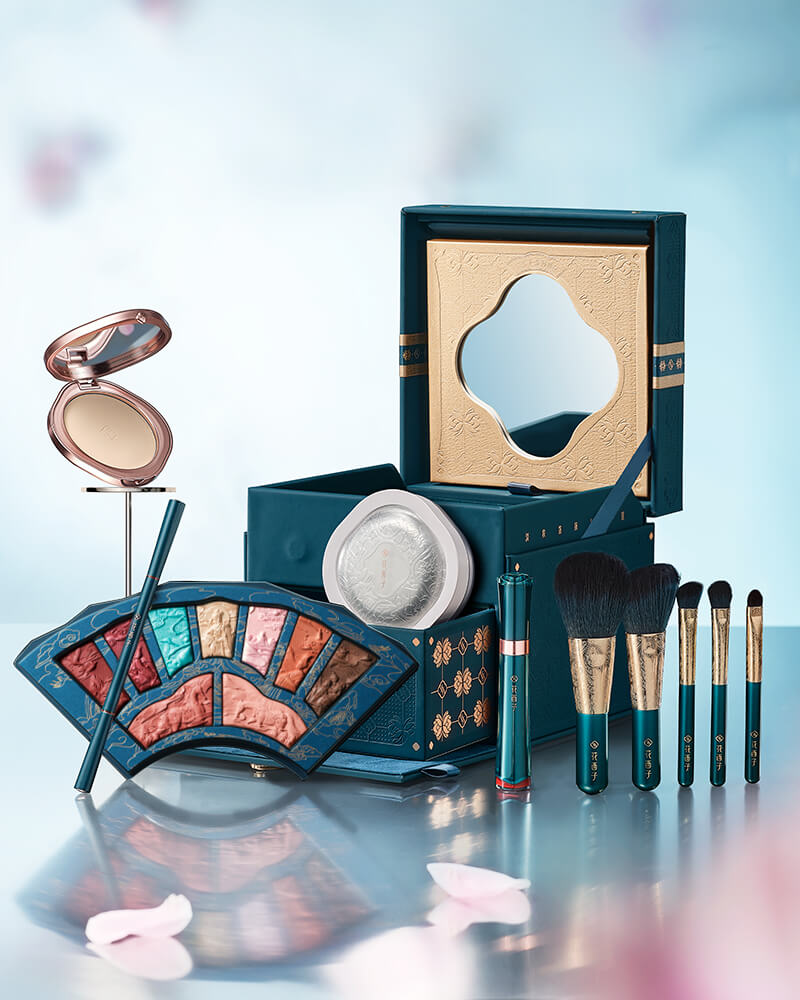 Riverside Rendezvous Gift Set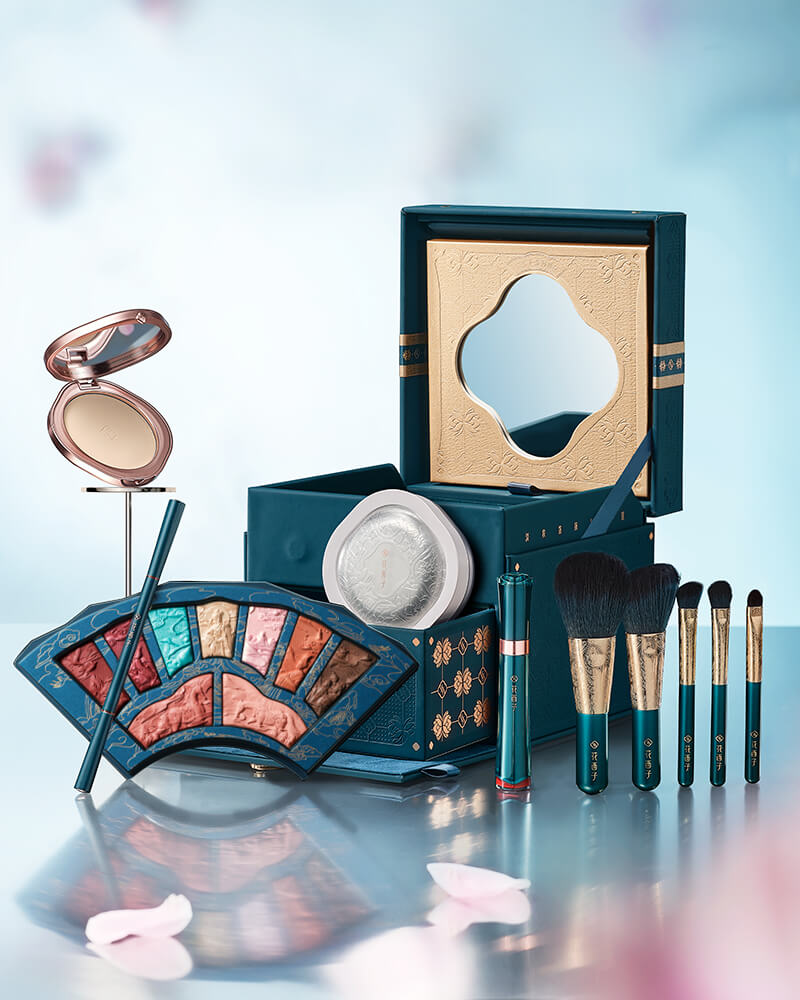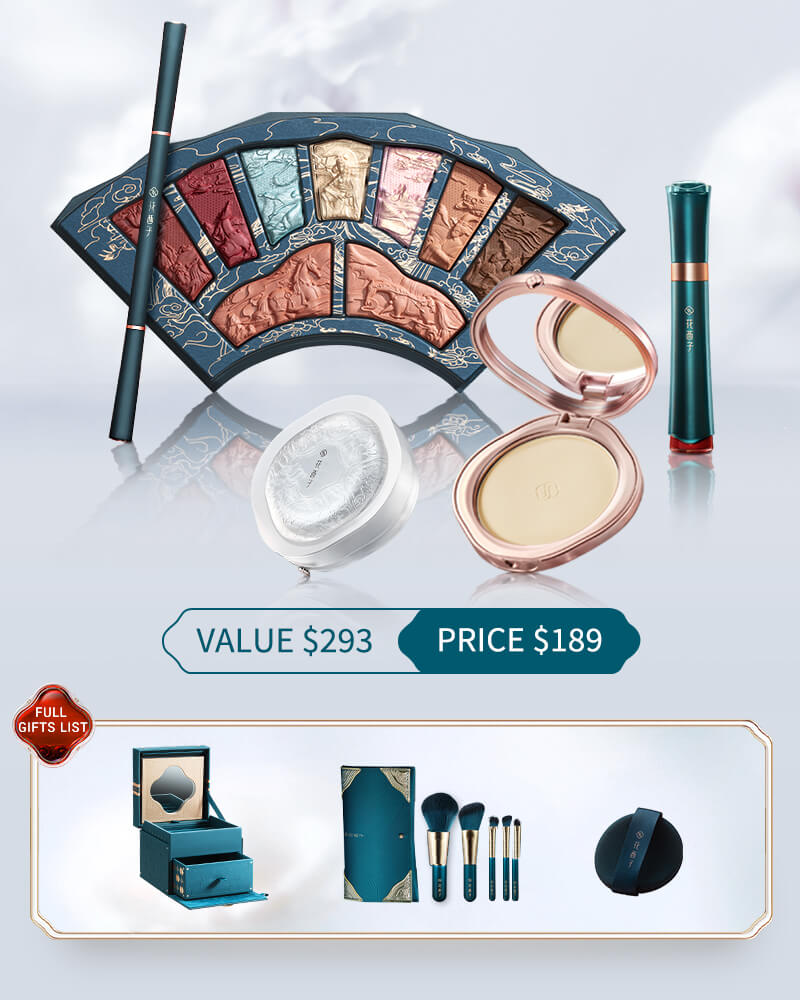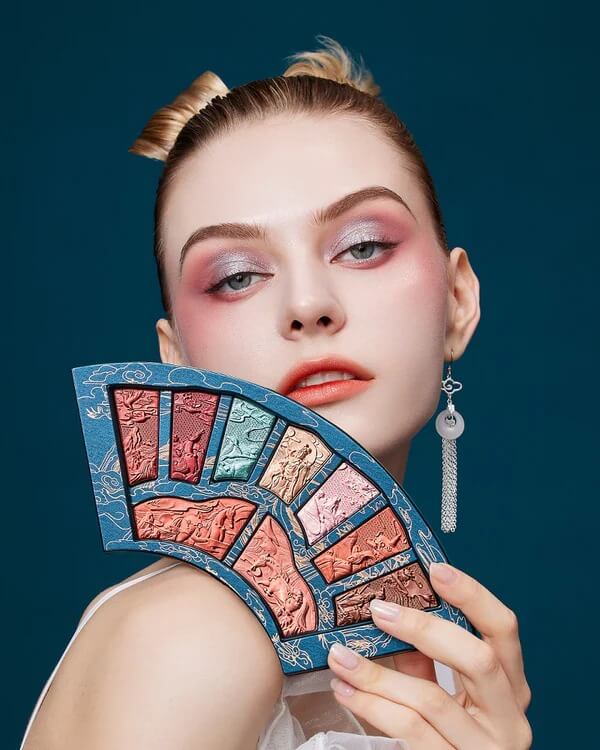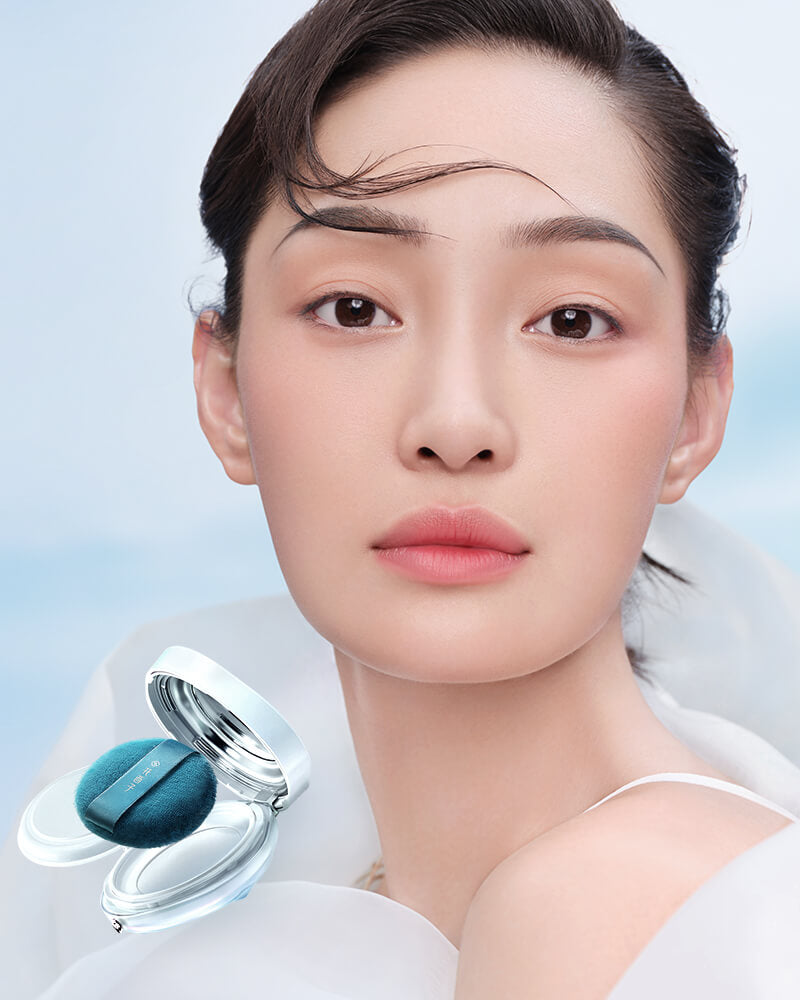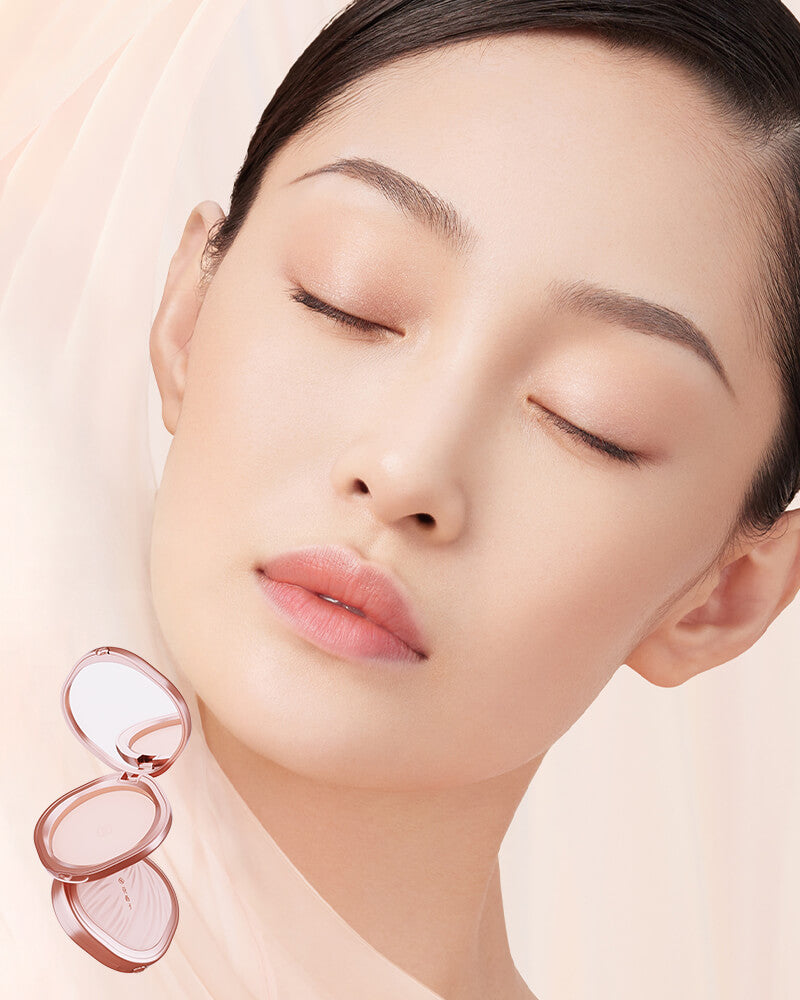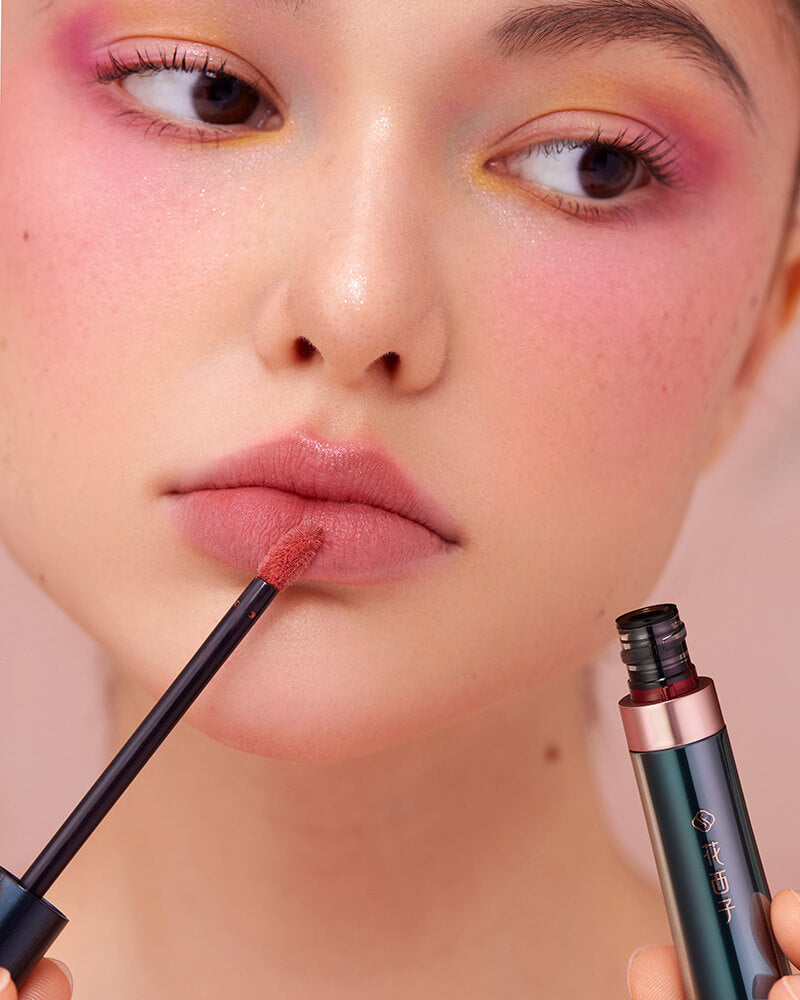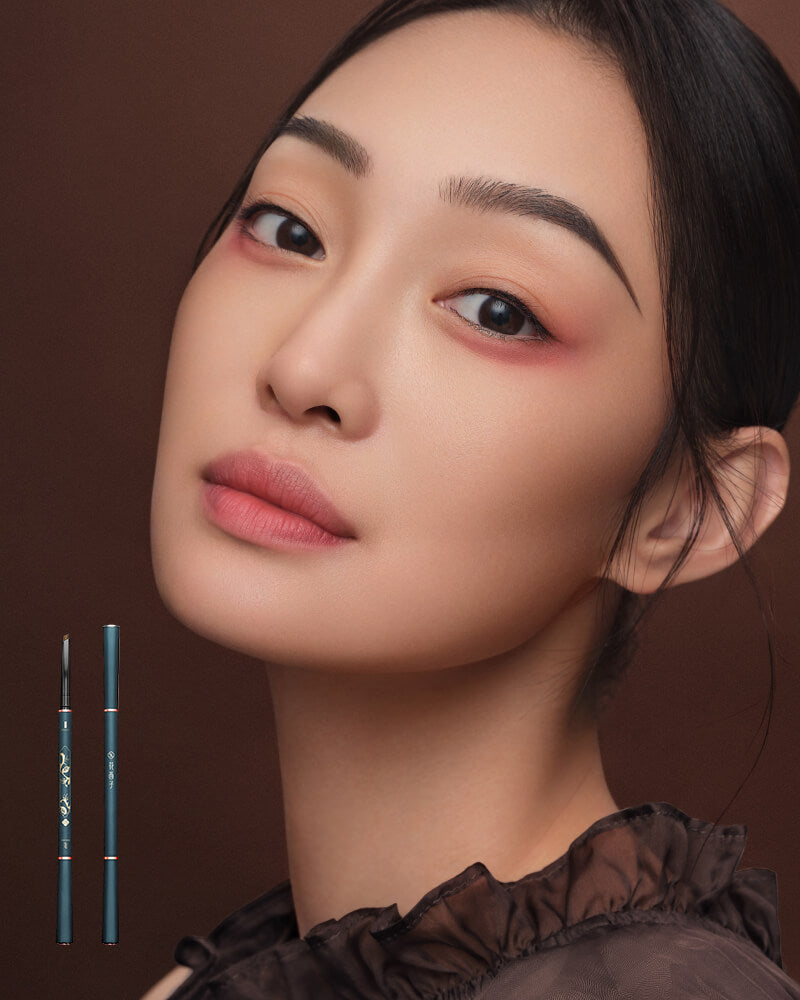 FLORASIS | HUAXIZI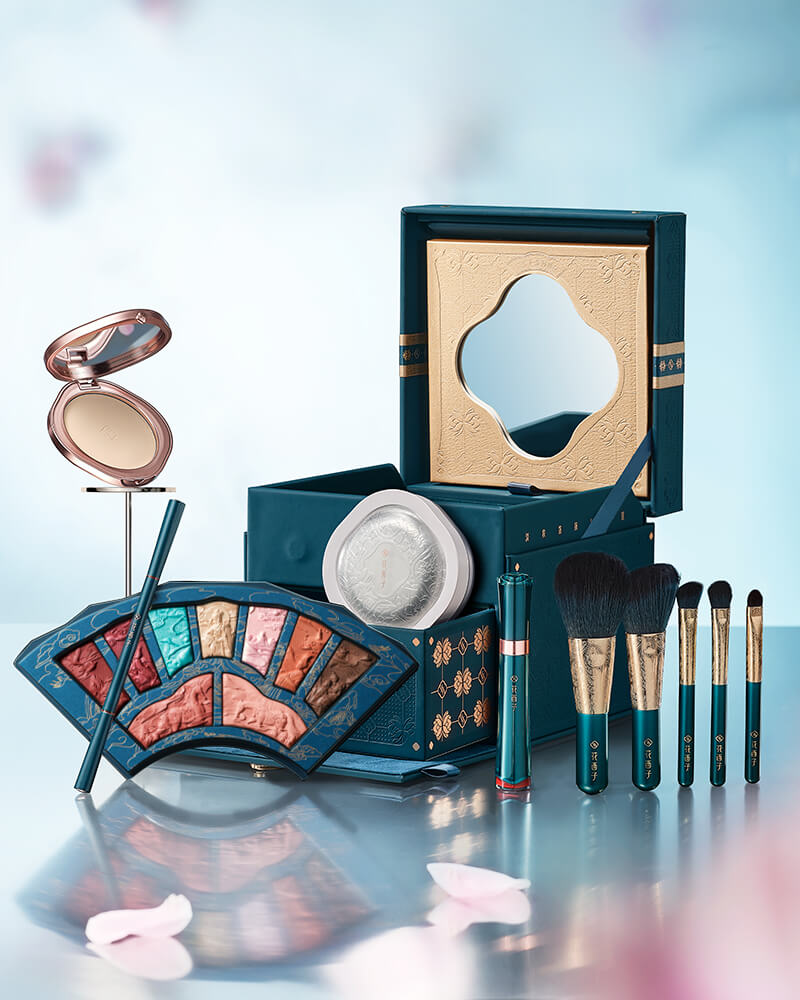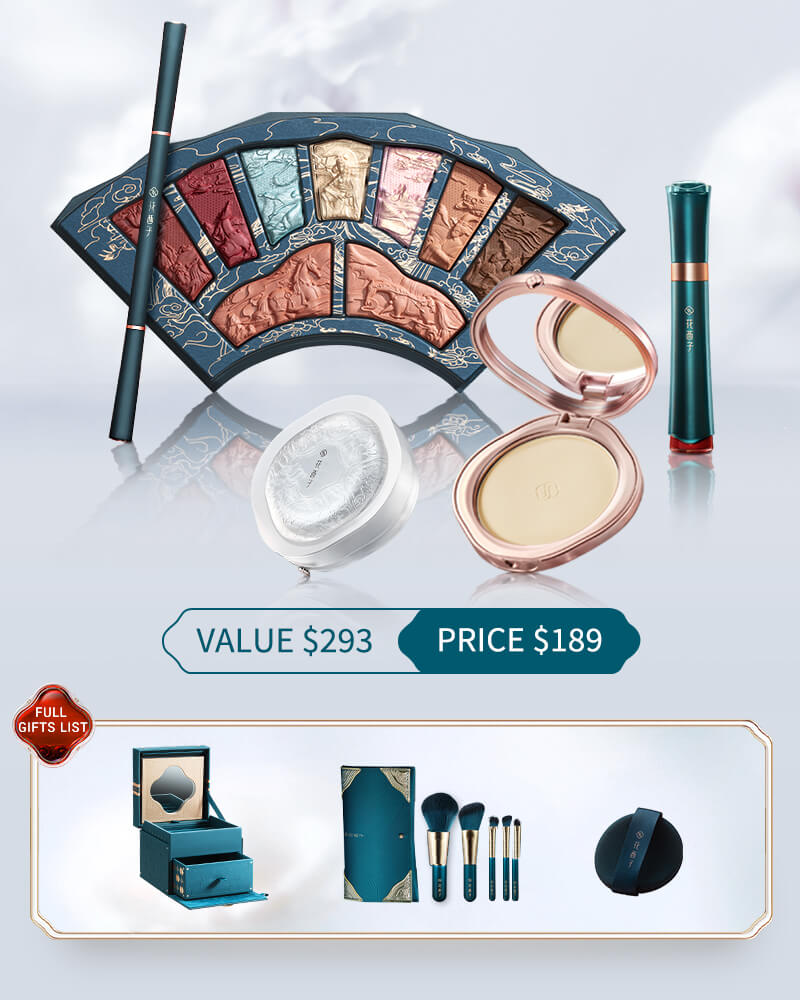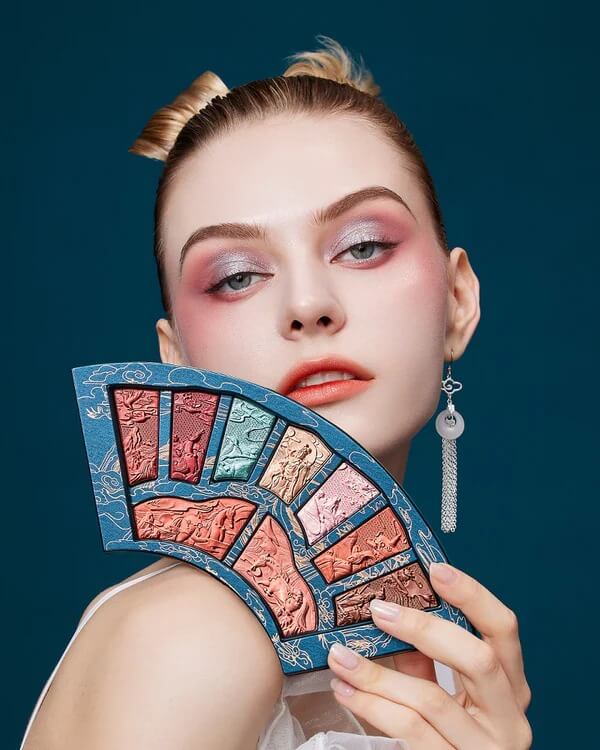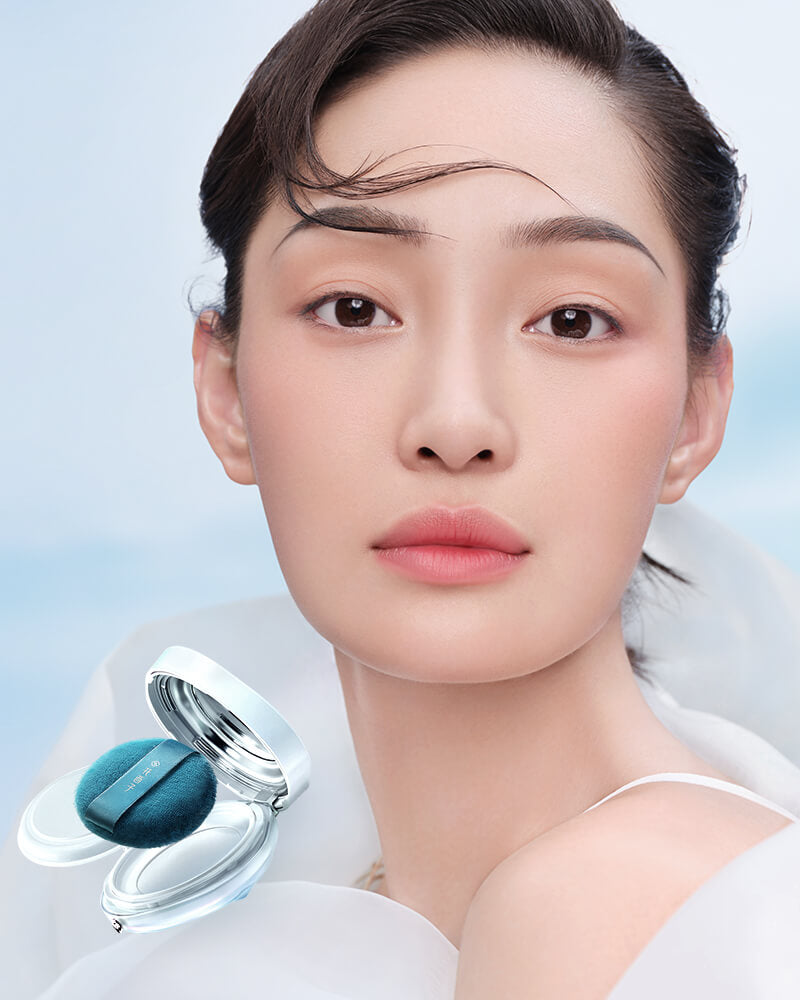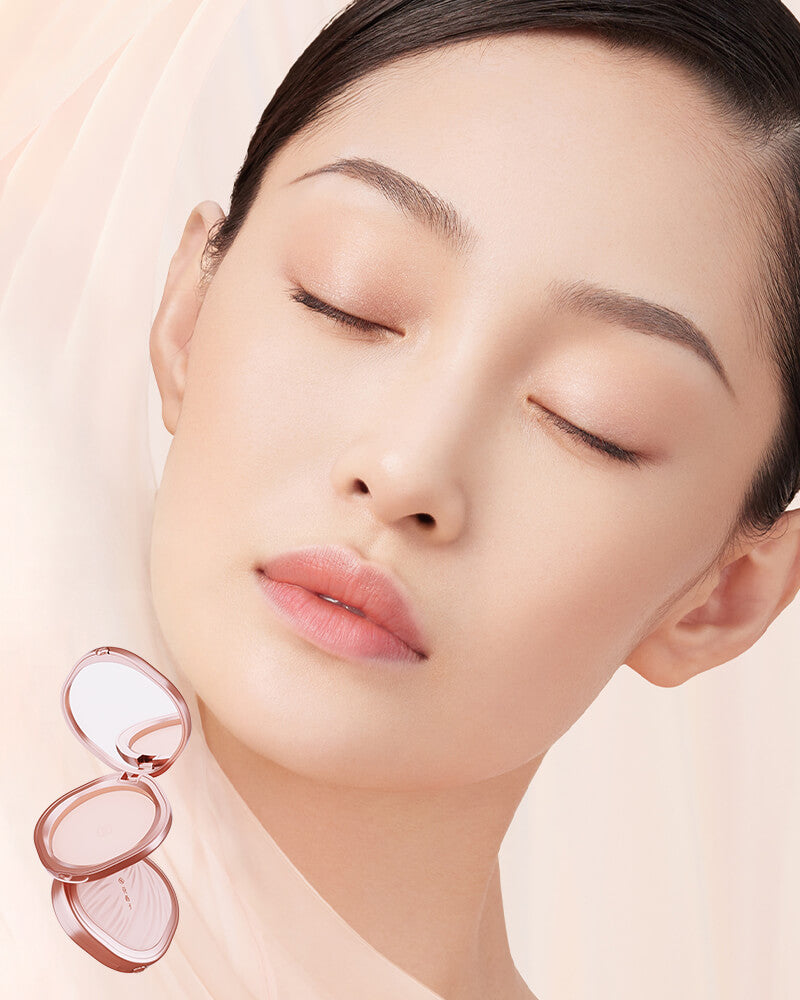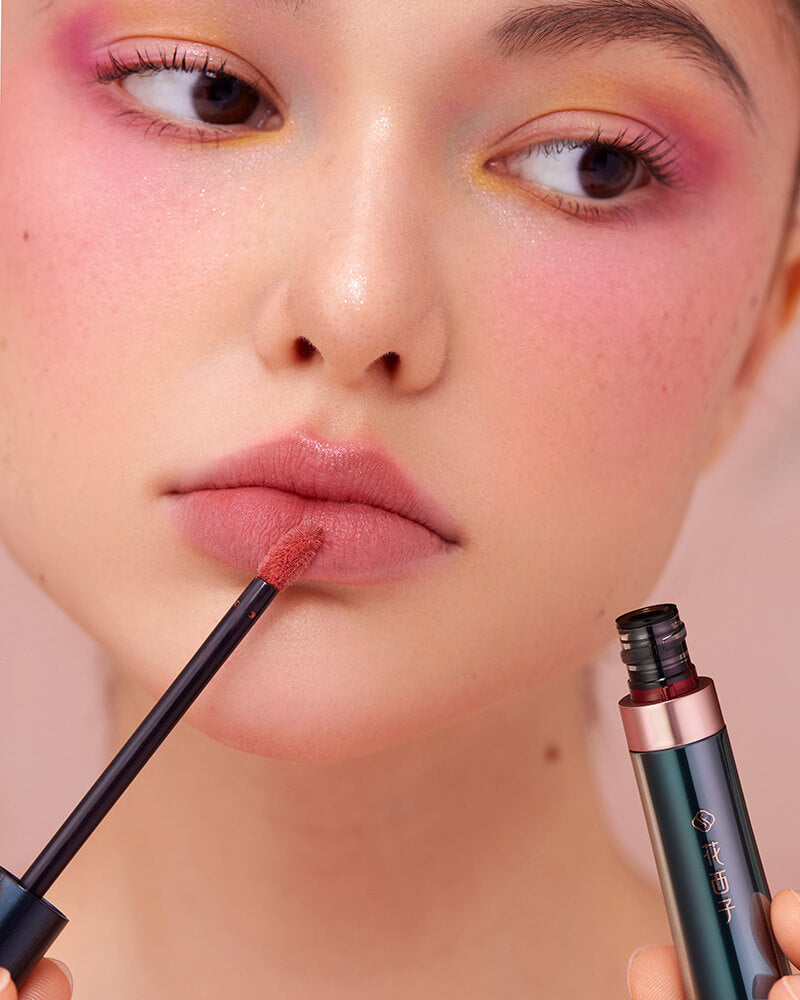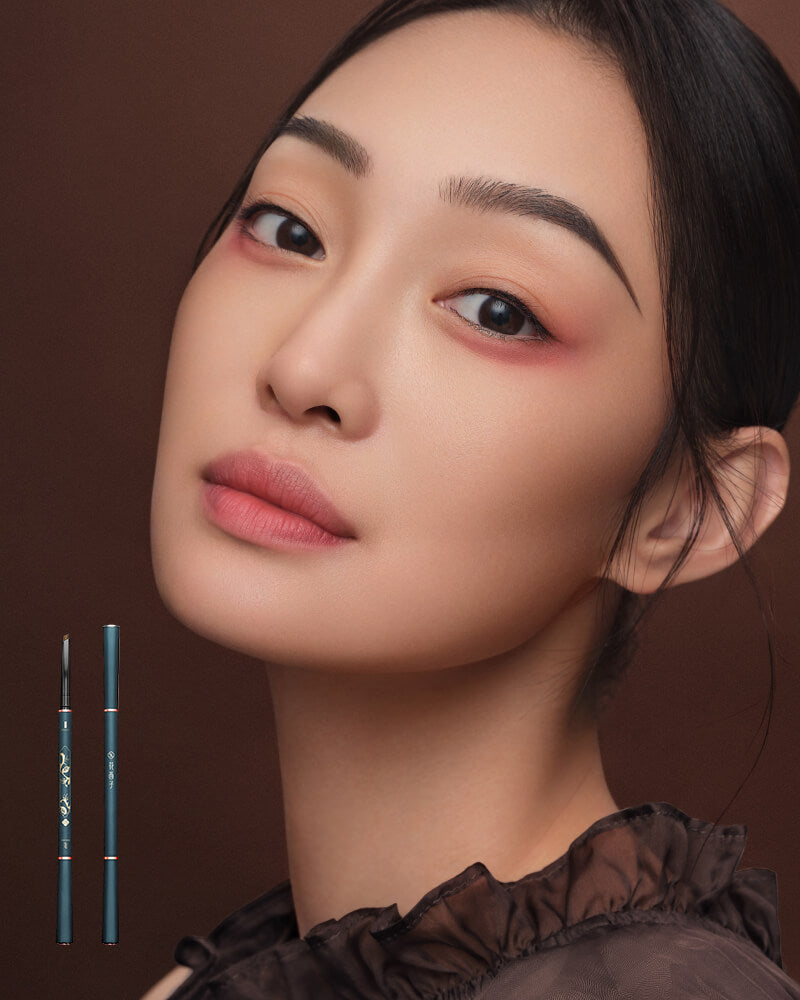 Riverside Rendezvous Gift Set
Ode to Spring, Value $293
Sale price
$189.00 USD
Regular price
$189.00 USD
(/)
Dark grey for black and black-grey hair
Exclusive Bundle Gifts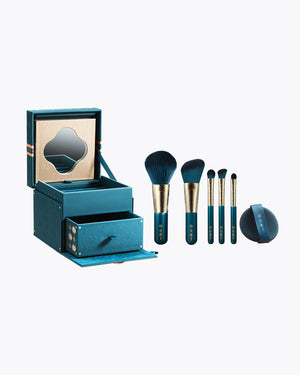 Riverside Rendezvous Set Gifts
$101.00 USD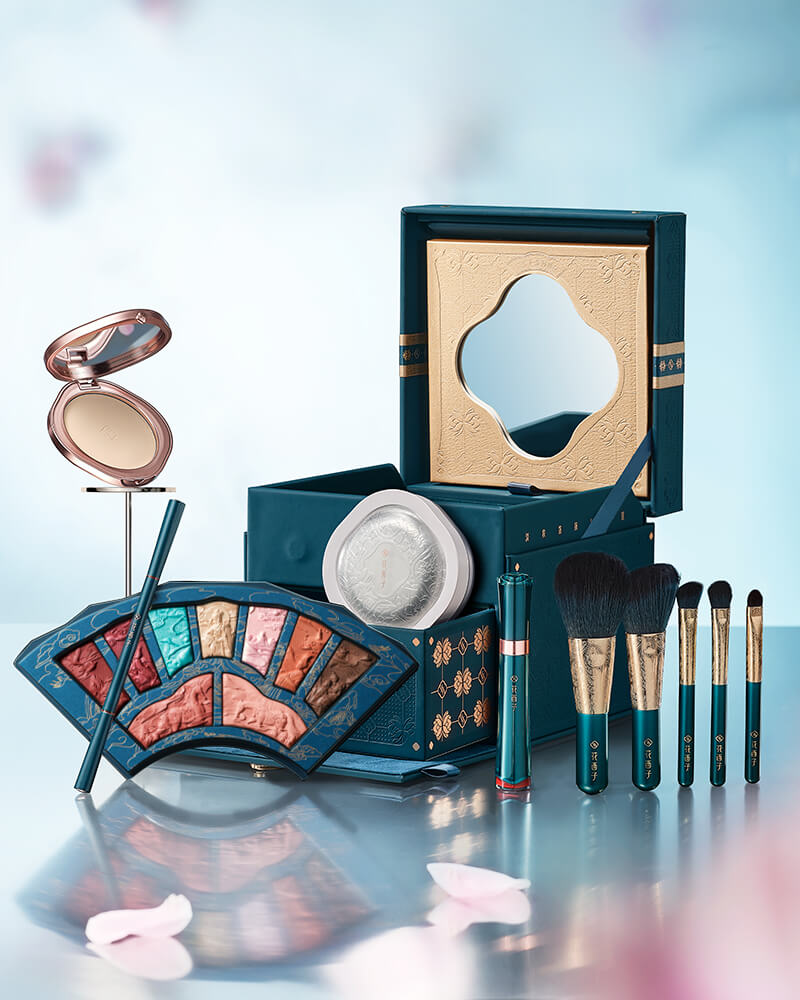 Riverside Rendezvous Gift Set
Sale price
$189.00 USD
Regular price
$189.00 USD
Choose options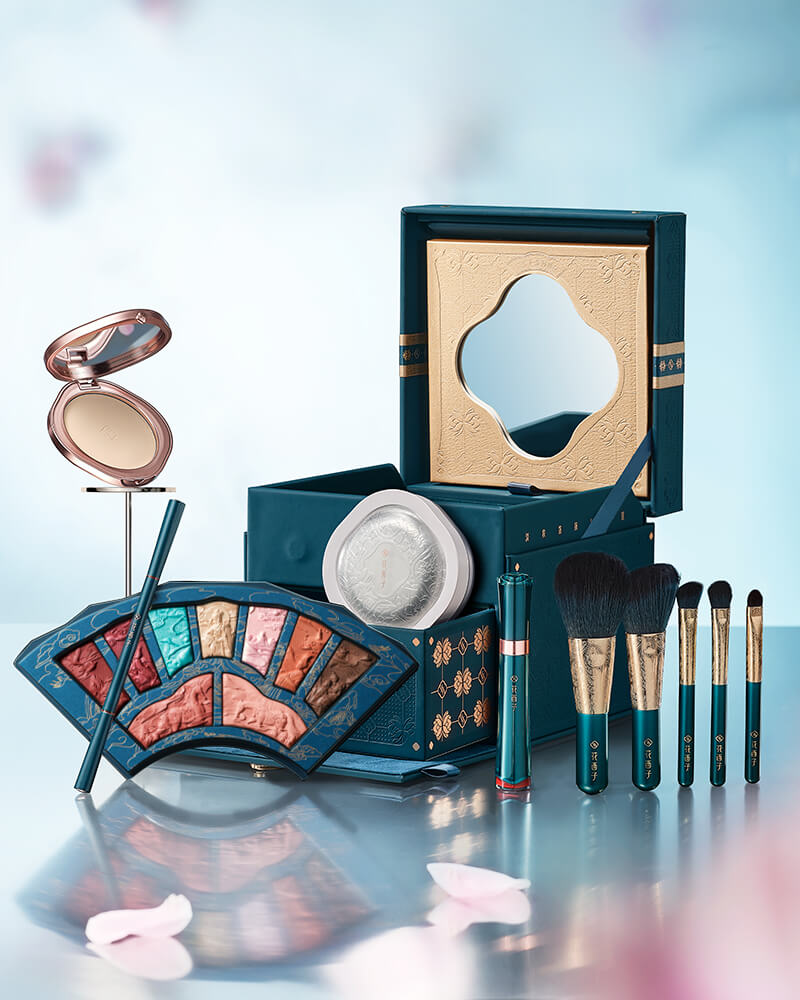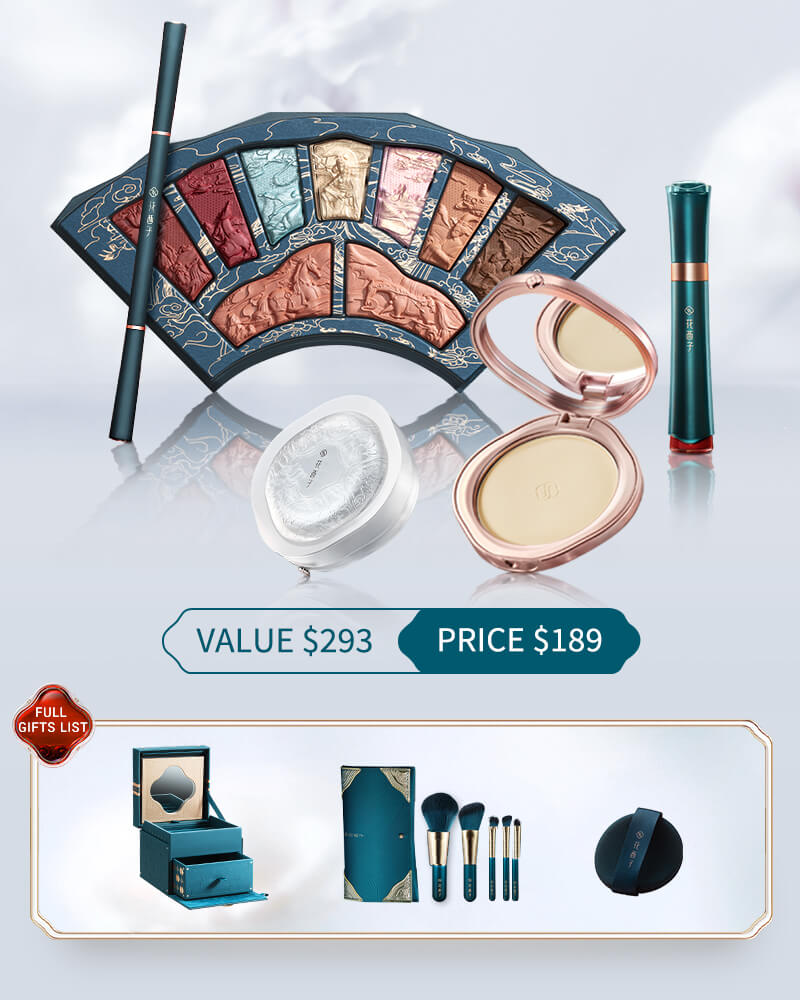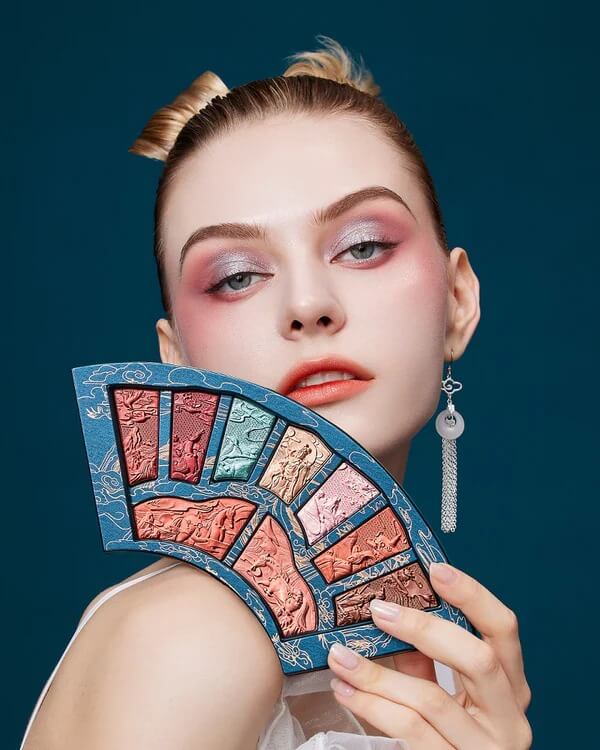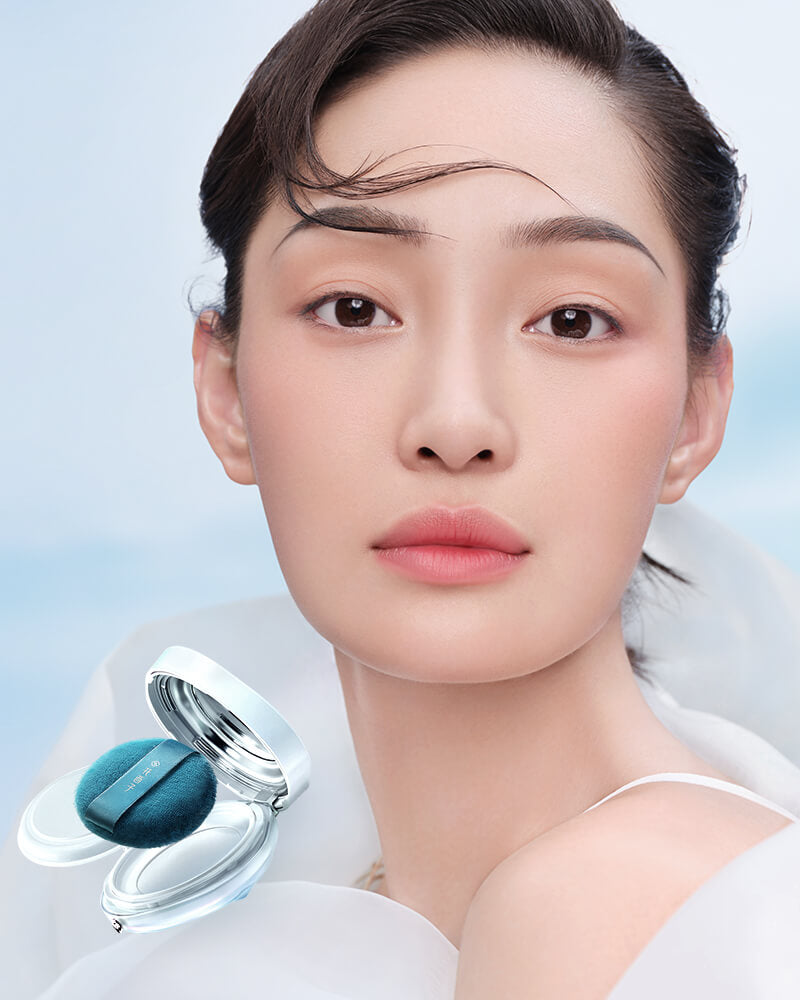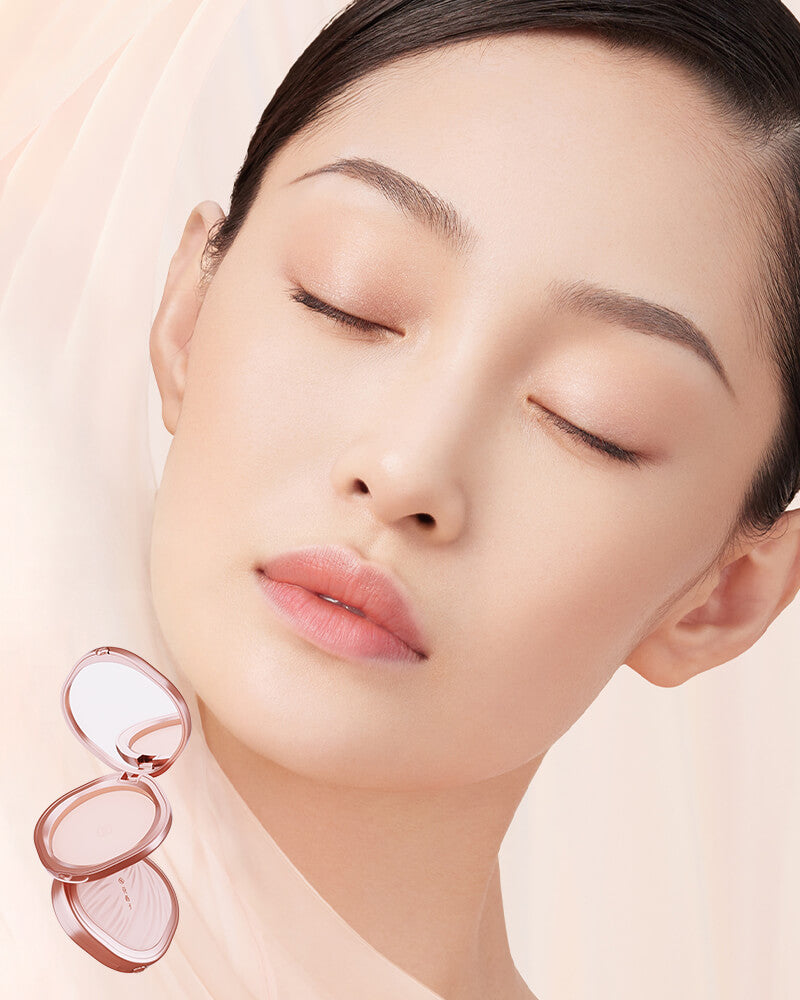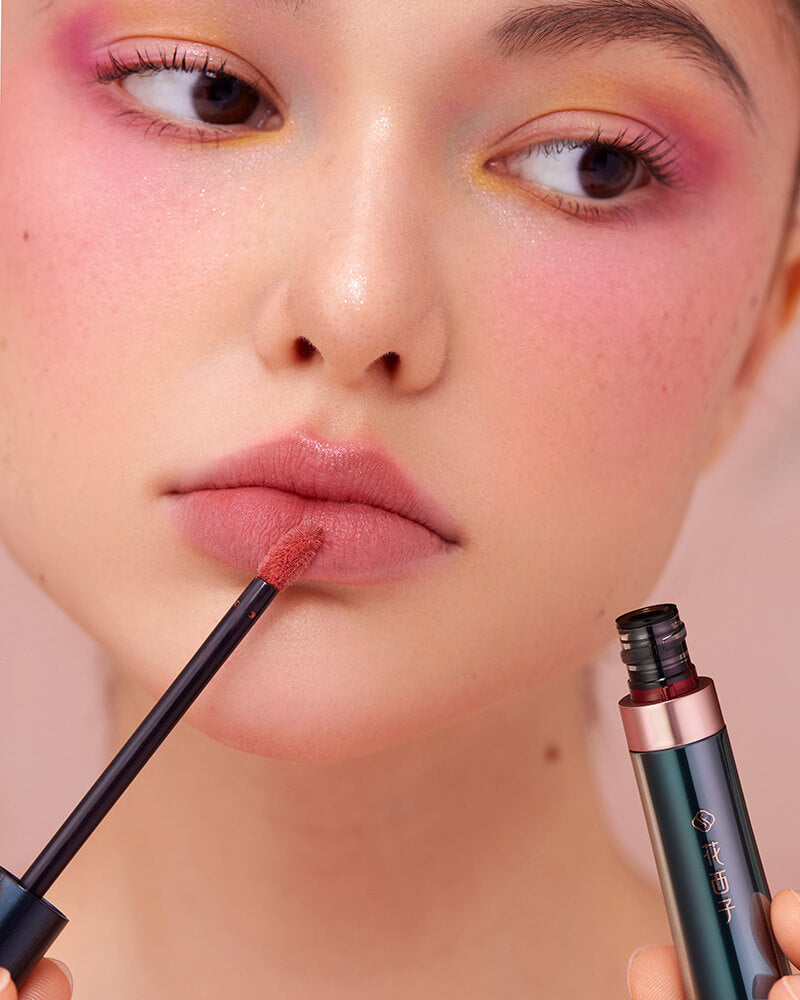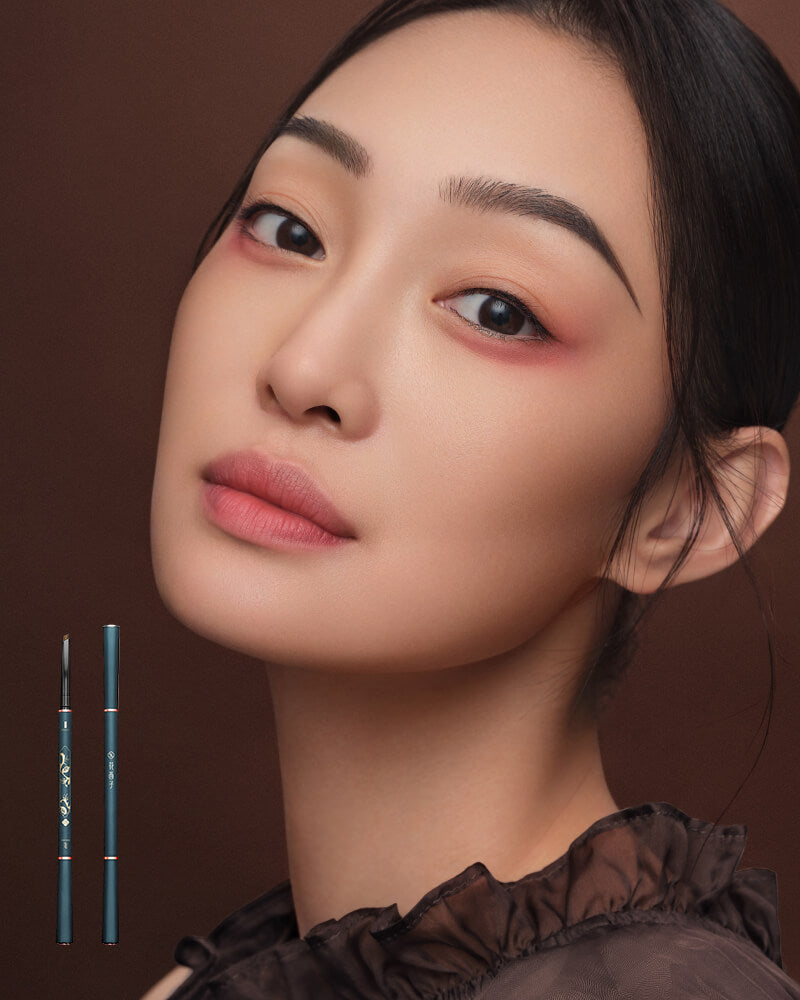 Sale price
$189.00 USD
Regular price
$189.00 USD
(/)
View details
Inspired by Ode to the Goddess by the Luo River, this set captures the beauty of the river goddess floating above sunlit crystal waters.

Set includes:
Floral Engraving Beauty Goddess Makeup Palette
Blooming Rouge Long-Lasting Liquid Lipstick
Flawless Jade Breathable Setting Powder
Yurong Airbrushed Tinted Pressed Powder
Luodai Floral Eyebrow Define Powder Pencil (Chisel Tip 1+1)

Free gifts:
Soft Blooming 5-Piece Brush Set (Impression of Dai)
Eastern Dressing Box
Wet Use Puff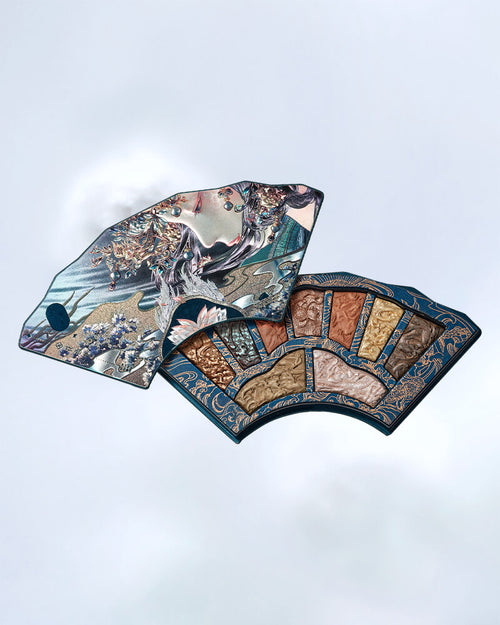 An Ancient Love Story Retold in Engraved Pigment
Ode to the Goddess of the Luo River, or, Nymph of the Luo River (洛神赋, luò shén fù), tells the love story between a man and a deity. Originally written as a poem by poet and prince Cao Zhi, the celebrated artist Gu Kaizhi was so moved by it that he chose to retell it through a magnificent silk handscroll.
A buttery smooth formula infused with extracts of Chondrus Crispus, Paeonia Suffruticosa, Calendula Officinalis, and pearl powder, these legendary palettes nourish as they beautify. Highly pigmented and reformulated for minimal fallout, these versatile talc-free palettes include shades that work perfectly as vivid shadows and stand-alone highlighters.
Terracotta Romance is a muted clay shade that's subtly romantic. Like the first amorous glance from across the room, it hints at something warmer and more passionate on the horizon. Encased in our iconic Love Lock case, it's the perfect everyday shade that enhances with a soft touch.
The Shape
Inspired by the beauty of exquisite folding fans and the goddess herself.
The shimmering fan-shaped gift set houses our new The First Sight Palette and a brand new shade of our Love Lock lipstick, Terracotta Romance.
The Shades
The Encounter Palette
A 9-shade palette depicting Cao Zhi's first moment with the goddess.
1. Spring Pinecone (Matte merlot brown)
2. Breathtaking Beauty (Matte maroon)
3. Crystal Waters (Baby blue glitter)
4. Gold Jade (Warm gold satin)
5. Pink Pearl (Baby pink and gold glitter)
6. Romantic Escape (Matte peach with a hint of gold glitter)
7. Dark Reishi (Matte dark brown)
8. Bright Eyes (Matte coral blush)
9. Soft Gaze (Matte dusty pink)
The First Sight Palette
A 9-shade palette depicting Cao Zhi's first vision of the goddess.
1. Hidden depths (Dark brown shimmer)
2. Verdant Waves (Iridescent teal brown shimmer)
3. Lotus Flower (Matte warm peach with hint of gold glitter)
4. Amorous Glance (Champagne rose glitter)
5. Gentle Mist (Matte orange peach)
6. Brilliant Chrysanthemum (Gold glitter)
7. Shrouded Moon (Matte espresso)
8. Hidden Orchid (Matte soft tan)
9. Returning Snow (White gold glitter)

Shop Lifelong Romance Set here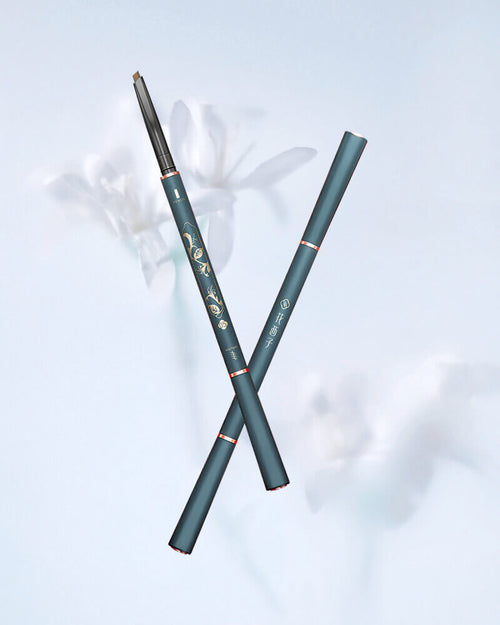 Eyebrow powder pencil with fine lines for a velvety and silky finish.
1. Powder + Pencil: This powder pencil is inspired by our customers who prefer to draw perfect eyebrows with both powder and pencil products. Our easy-to-use eyebrow powder pencil is crafted with 75% powder, fusing the hair-like strokes of a pencil and the smooth and natural coloring of powder.

2. Smooth and Non-sticky: The oil-free formula makes it glide on easily without stickiness. It will not cake even after multiply applications.

3. Color Options: Choose from 01 Grey, 03 Brown, and 05 Chestnut.

4. Complimentary Refill: The product comes in with a complimentary refill of the color you chose.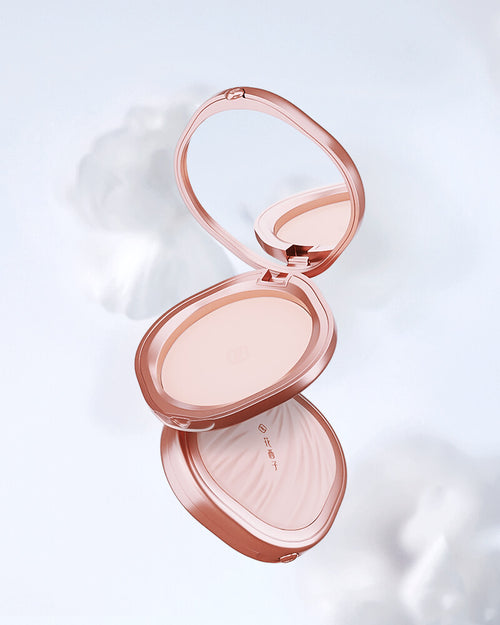 BREATHABLE. BLURRING. WEIGHTLESS.
Breathe Easy
Ultra-lightweight and breathable, blur imperfections on bare skin or give your base an immaculate finish with this water and sweat-resistant setting powder.

Airbrushed Brilliance
Smooth pores and achieve a natural, airbrushed glow with our innovative micro HDI soft-focus and saturated soft-glow particle formula.

12-Hour Comfort and Control
Formulated with 20% hydrophobic, oil-absorbing porous particles, this buildable powder locks in moisture and keeps skin shine-free for at least 12 hours.*

Forever Fine
Finely ground using a cutting-edge high-pressure air jet process, 50% of this powder's particles are ≤6.71 microns wide (ten times thinner than a human hair), resulting in a truly weightless powder that never cakes, fades, or settles into fine lines.
An Enriching Recipe
A modern interpretation of the famous Jade Skin Powder recipe (玉容散, yù róng sàn), this formula is enriched with Bai Zhu, Chinese ground orchid, Ampelopsis japonica, lotus flower, and peach blossom to fight dullness while pampering your skin. Talc and alcohol-free.

*Instrumental test on 31 women who identified as having sensitive skin. 90% reported a shine-free complexion after 12 hours with Yurong Airbrushed Tinted Pressed Powder alone.
A JADE-INFUSED POWDER FOR 24 HOURS OF SHINE-FREE HOLD
The Golden Ratio
Our golden particle ratio for the ultimate setting powder: one part oil-absorbing, nine parts translucent and light diffusing. Finely milled for a sensorial second-skin feel, blur pores and smooth your complexion with each application.

Non-Comedogenic and Skin Loving
With extracts of moisturizing white waterlily and raspberry and blackcurrant leaves for sebum control, this talc-free powder stays gentle on sensitive skin and supports skin health over time.

Silky Smooth and Jade Fine
Infused with breathable silk protein powder and shine-controlling jade nephrite powder, each pan is baked at a low temperature for 24 hours. When applied, it glides over skin with minimal fallout for an almost undetectable soft matte finish.

Sweat and Waterproof
A specialized X-COAT technology process coats each particle for improved staying power, moisture retention, and transfer resistance. A high-performance powder for every season, your look stays locked in rain or shine.

A Powder For Every Need
Snow - A pale yellow powder ideal for fair skin. Enhanced with subtle shimmer for gentle radiance.
Mist - A translucent powder that flatters all complexions with a flawless, even finish.
Lavender - The invisible color corrector to brighten sallow tones and add subtle radiance.
Rosy - A light-medium powder with a neutral rosy undertone to neutralize green tones.
Amber - A medium powder with a warm sandy undertone.
Ocher - A medium-deep powder with a warm blush undertone.

Secure Anti-Spill Design
Simply twist the lid counterclockwise before pressing your puff into the flexible mesh to evenly release the powder for precise application.
A light matte liquid lipstick that strikes the perfect balance between lightweight sensation and intense color pigment, delivering long-lasting and non-sticky comfort all day.
Long-lasting and non-sticky
Attaches a yarn-like breathable light film to the lips, which left lips feeling weightless and smooth upon application, delivering a long-lasting and non-sticky comfort.

Lightweight sensation with highly saturated color
With a lightweight texture, the lipstick glides on smoothly and forms a film immediately, offering intense color pigment that doesn't feather, fade, or settle into fine lines.

Lip nourishing formula
The formula is enriched with floral essences such as peony, multiflora rose, which gently nourish the lips and give a long-wearing finish.

Color options
Choose from twelve elegant eastern colors to match a variety of looks, from vintage to gentle and charming.

*Shades of lipsticks may vary due to a number of factors including but not limited to monitor resolution settings, lighting & skin tone, etc.
Free international shipping on orders over  $40 USD. Click here to check all available shipping regions.
*Big gift sets may be limited to some regions. 
7-Day Return: Feel free to send your item back within 7 days of receiving the product.
Shipping Restriction: Malaysia, Philippines, Singapore, Thailand, Vietnam, Australia, Austria, Belgium, Bulgaria, Croatia, Czechia, Estonia, Finland, France, Germany, Greece, Hungary, Ireland, Italy, Japan, Latvia, Lithuania, Netherlands, New Zealand, Poland, Portugal, Romania, Slovakia, Slovenia, South Korea, Spain, United Kingdom, Israel, Kuwait, Qatar, Saudi Arabia, United Arab Emirates, United States ( Alaska, Guam, Hawaii, Puerto Rico, Armed Forces Regions are excluded)