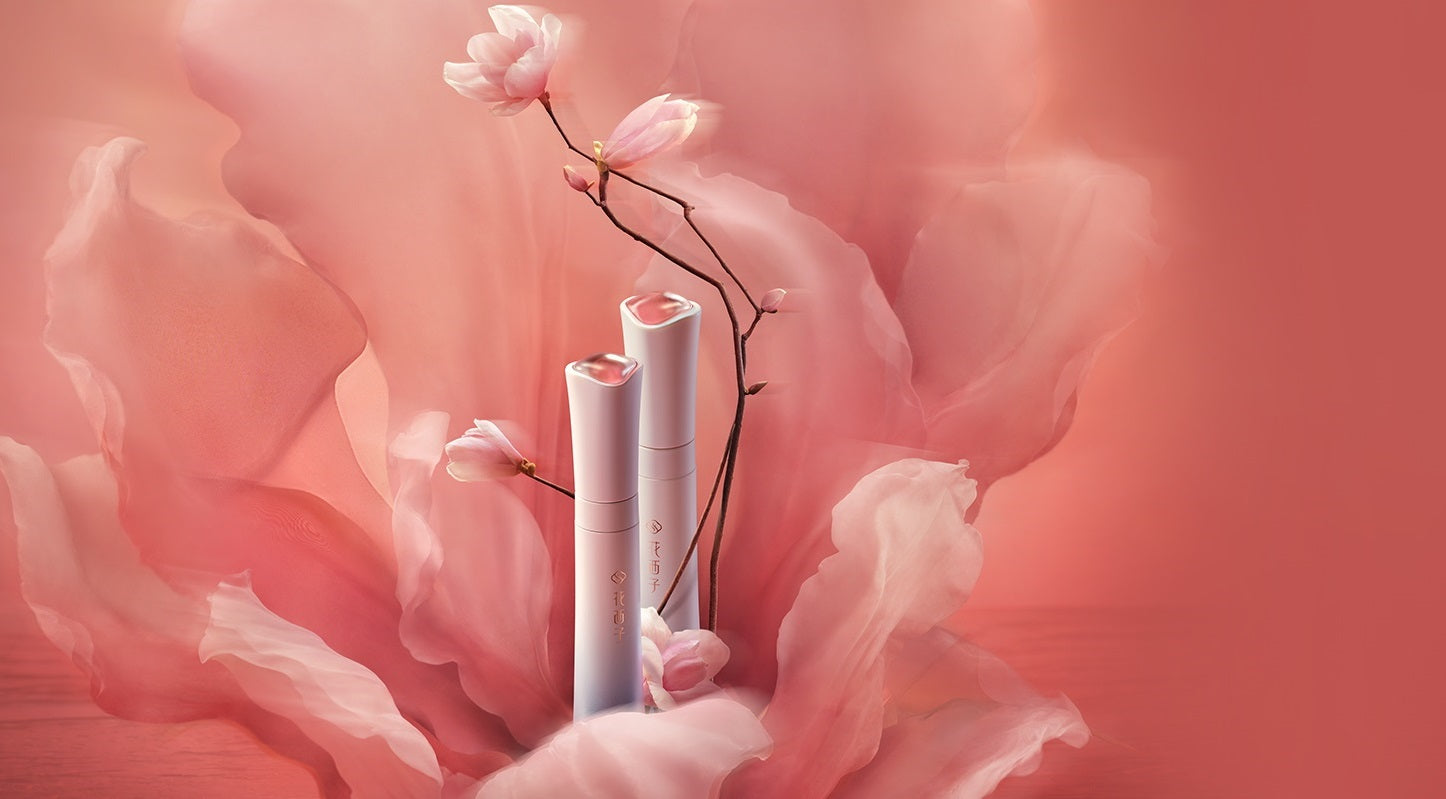 The Ultimate Liquid Lipstick for Flawless Lips Every Day
Quintessential, Timeless, and Powerful
Nothing smiles as bright as a well-carved lip. The lipstick is an enduring symbol of feminine power, and more importantly, it's fun! From a dark seductive red to a bright pop of orange, the right lipstick can transform your mood and pull together an outfit in seconds.
The scale of styles, finishes, and shades stretches off into the horizon, and luckily for us, that gives us plenty of room to play and experiment.
In this guide, we promise there's a lip shade and finish for everyone. Ready to find your next striking shade? 
Matte, Never Flat: Blooming Rouge Long-Lasting Liquid Lipstick
Best For: Longwear lipstick lovers who want minimal touch-ups. Making a statement.
An overly drying matte lipstick can mean the difference between flaky lips and a delicious, femme fatale pout. Thankfully, this liquid matte glides on and smoothes lip lines but stays soft and supple even after drying. As you drink, eat, and kiss, the light flexible film moves with you.
While matte lipsticks are admired for their staying power, some can cling to the lips and drag when reapplied. Not so with this lipstick—reapply away. 
With 12 shades to choose from, you can carve a budge-proof lip for every occasion. But if we had to recommend our favorites...
M140 Phoenix - A bold, retro scarlet red for every party.
M306 Rosewood - A soft, cooler dusty pink for every day.
M145 Red Lantern - An cheerful orange-red for bright summer days.
Pro Tip: For even more precision, use a lip brush for travel-friendly touch-ups.
Moisture Rich and Ready: Flawless Jade Shine Liquid Lipstick
Best For: Dry lips. Mature lips. Anyone looking to achieve a fuller-looking pout or "popsicle" ombre lip lovers.
If carving out an ultra-precise lip isn't on your agenda, a glossy lip is forgiving and foolproof. The pointed applicator makes drawing lines simple, and the glossy formula blends for a soft "edgeless" look. If you're looking to create that just-ate-a-popsicle ombre lip, simply dab and blend from the center.  
Out of the 8 luscious shades, we recommend:
G501 Drunken Plum - A berry shade for cool spring days.
G301 Honey Bean - A brick red for statement looks.
G401 Soft Peach - A peach pink for feminine moods. 
Pro Tip: Even the most moisturizing lipstick needs help. Layer on a healing balm to wake up to supple lips every morning.
The Best of Both: Blooming Rouge Ultra Smooth Satin Liquid Lipstick
Best For: For anyone who wants the boldness of mattes but with a comfortable, satin finish.
Satin lipsticks are the answer to your comfortable lip prayers. Neither glossy nor matte, the satin formula exists on the threshold. This non-tacky, non-drying formula layers on the intensity with each touch-up and stays creme smooth. 
If you're unsure which lipstick to buy, satins are your safest bet. They're as bold as mattes but with the comfort of a much more moisturizing finish. 
Out of the 6 cloud-soft shades, we highly recommend:
S501 Gentle Strength - An elegant cool dusty brown pink inspired by Hua Mulan (yes, that Mulan).
S502 Breathtaking Bordeaux - A strong wine red inspired by Wang Zhaojun, one of the Four Beauties of ancient China.
S401 True Lotus - A cool peachy pink inspired by poet Li Qingzhao.     
Pro Tip: While the pigment is rich, go even richer with multiple layers. Our satin lipsticks are very buildable and dry down to a supple, transfer-resistant finish.