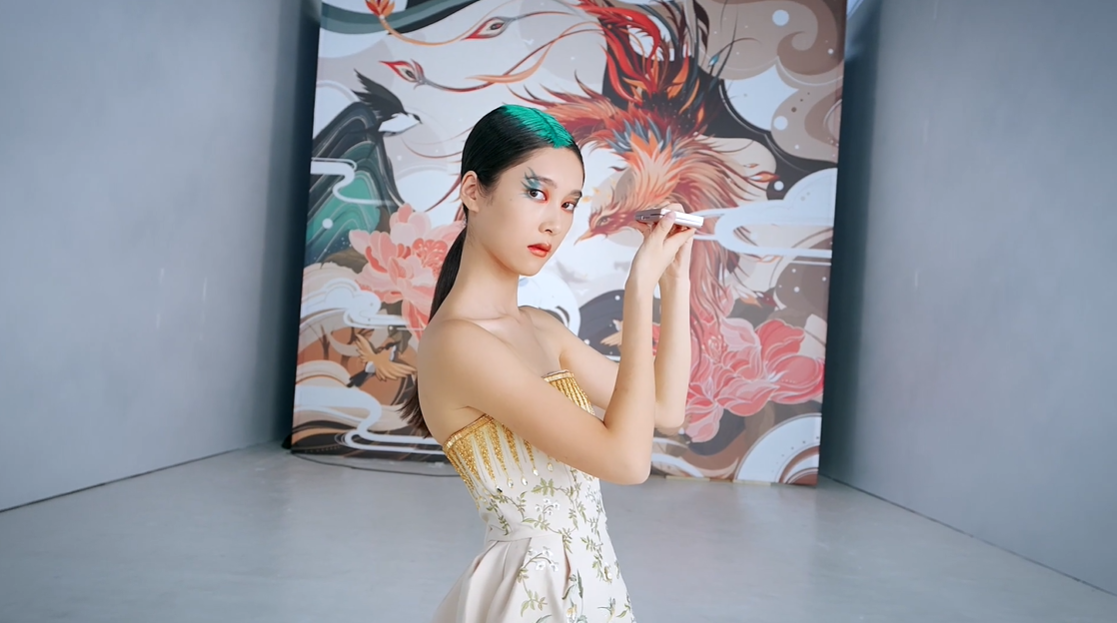 Rise Like a Phoenix in Your Most Scenic Look Yet
You yearn for a makeup look so unforgettable, you'll turn heads long after you've left the room –or left the party, as this one is definitely a special occasion look. And it's one you won't want to miss out on learning how to put together, for it's a serious showstopper. It can be easy to get bored of your usual makeup routines and want to come up with something a bit out of the ordinary, but it's harder to actually put those looks into practice… which is why we've put together a detailed tutorial for this Phoenix look, that you can follow step by step and perfect to your personal liking. Because beauty is personal, and looking your best feels different to each and every one of us, but one thing remains the same for everyone: with the right expert tips, high-performing products, and a magical inspiration guiding the brush in your hand, feeling regal -as magnificent as a phoenix-has never been easier. With brilliant, bright red tones, and the flames of a cobalt fire stemming from the center of your eyes, you can be born again like a phoenix and shimmer like a colorful show of flames.
In traditional Chinese mythology, the phoenix (feng huang, the union of male and female) represents the most noble, the most blessed, the rarest of birds and most exceptional of sightings, for it would bring a new emperor good luck and it would signify harmony for his reign. Also symbolizing Confucian values, according to the classic Chinese text Shanhaijing, such as virtue, duty, ritual, compassion, and trust, the phoenix sings its uniquely beautiful song and bestows its humming with a gorgeous tune that eludes all other animals, for the phoenix is the most special of them all. This mythical beast is not just an important symbolic element of Chinese tradition and art, but also a recurring motif in Taoist cosmology, whose Five Element system the phoenix is an integral part of as one of its heavenly creatures, also known as celestial animals or eastern auspicious beasts, representing the different elements and forces of the Universe.

Grab your Floral Engraving Phoenix Makeup Palette in Gold Brown shades (01) and the Love lock lipstick in shade M1311, the only two products you'll need for this look.
Begin by cleansing and prepping your face, and laying your makeup base as you normally would. For this look, we're going to focus primarily on the eyes and lips and make them your most eye-catching, show-stopping features. From your trusted palette, take shade Peacock Dark Cyan, a gorgeous shimmery tone which, like all others in this product, is silky soft and made of extremely fine, highly pigmented powder. With the Soft Blooming Eyeshadow Brush, which comes as an exclusive gift when you purchase the palette, grab a generous quantity of product and begin at the corners of your eyes: following the picture, draw delicate thin flames at the edge of your left eye, all the way up and over your eyebrows as well as under the outer corner of your eye. Then do the same with your right eye.
For your base, which will spread wide all over your eyelid and reach under your lower eyelid for a wonderfully blended, almost blurred out look, take shade Finch Rose. With expert precision and a careful touch, you'll want to extend this beautifully shimmery tone at the edge of your outer eye, with one small and subtle flame in between two of the bolder cyan-colored ones.
For your lips, you'll need your favorite lip liner and a steady hand: with the Blooming Rouge Love lock lipstick in shade M1311 "My One and Only," line and then fill out your lips for a gorgeous subdued apricot tone. It's an elegant addition to balance out an extravagant look, and it works perfectly. For a final touch, grab a tiny bit of eyeshadow shade Canary Gold and go over your peachy lips for a deserved pop of shimmery brilliance.
Et voilà, you're a mirrorball ready to shine!

On top of the Floral Engraving palette, one of our most exquisite and inspirational offerings yet, are engraved scenes from the traditional myth "A Hundred Birds Paying Homage to the Phoenix." This beautiful and haunting story tells the tale of the phoenix receiving splendid and extravagantly colored feathers as a sign of sincere thank you from the other birds, who had benefited from the phoenix's generosity during starvation periods. Taking great pride in including this missing piece of Chinese traditional history, we engraved these vignettes in the spirit of generosity of the phoenix itself, hoping it would inspire our customers using this palette as much as it inspired Chinese generation after generation and continues to do so today.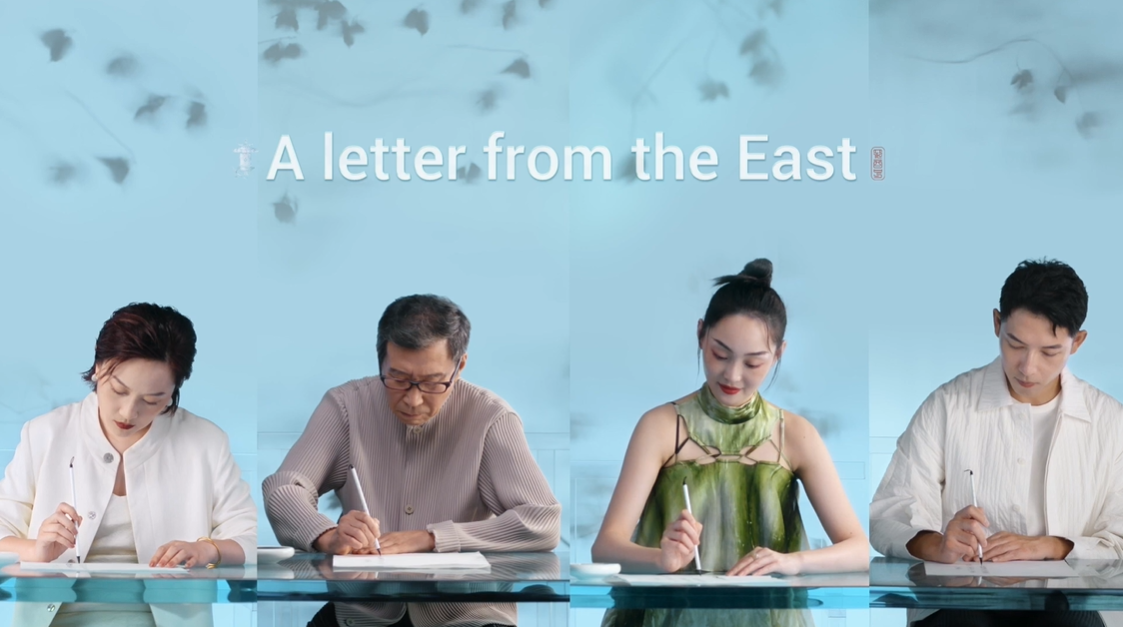 News
This is a long letter about the story of the East, recording our five-year journey. With joys and tears aiming at our unswerving mission and aspirations. We are willing to share with you the beauty...
Read more