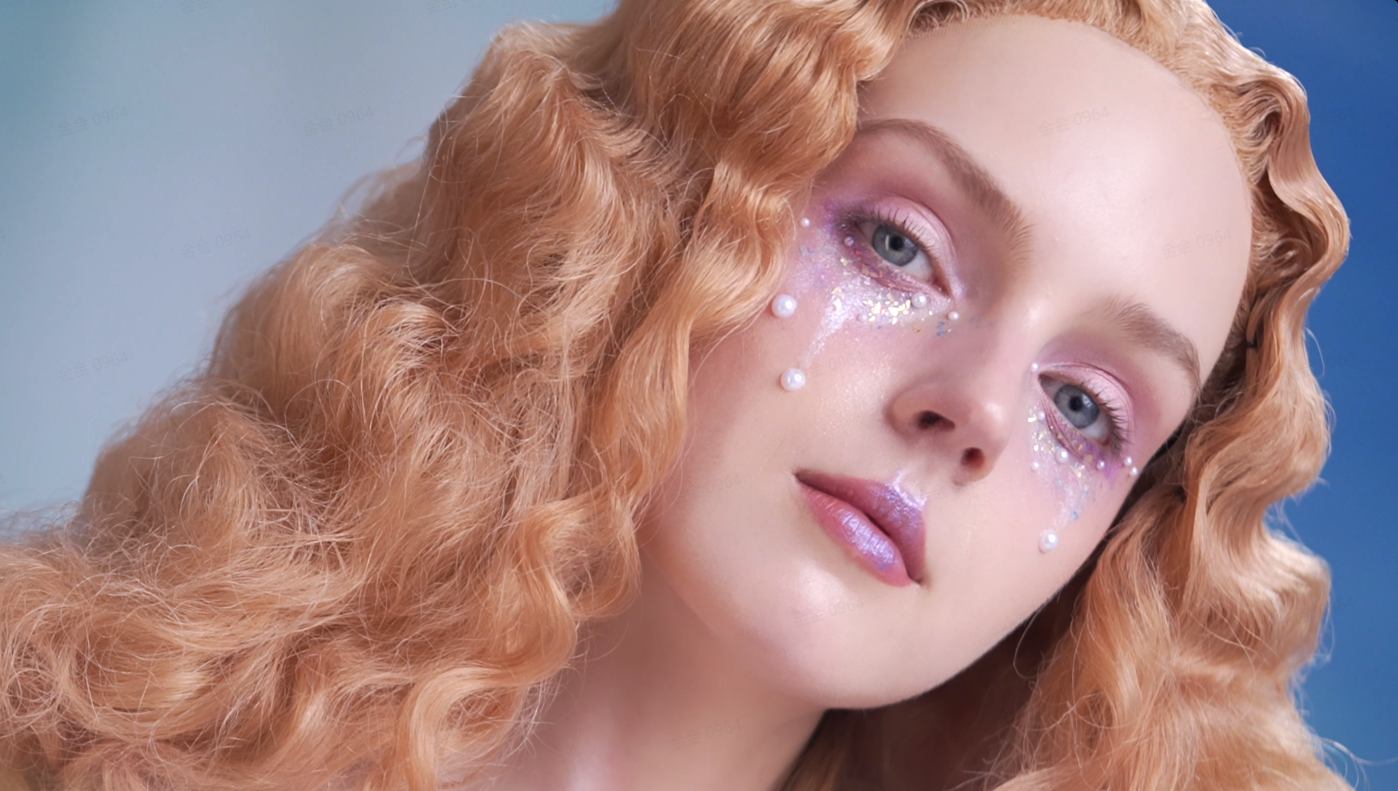 One Palette, Two Breathtaking Looks to Try!
Going from a clean bare face to a glowing party or full glam look is nothing short of magical. We love creating makeup tutorials to help you see the magic unfold right before your eyes and make it easier to recreate it at home. Our beautiful models and makeup artists use a wide array of exclusive Florasis products to achieve enchanting results and inspire you to follow right along. Today, we want to show you two different and equally show-stopping looks to bring a hint of fantasy and dream-like reverie to your special occasions and everyday glamor.
To achieve these makeup looks, our exclusive tutorials mainly use the Eastern Beasts Sculpting Makeup Palette and the Eastern Romance Eyeshadow Palettes (Pearl Edition) both in their Bride in Sunrise and Mermaid in Moonlight alternatives. Get them ready, and let's get started on learning how to make some bridal magic happen!
Our first look is Bride in Sunrise, a gorgeous take on bridal luxury with soft and elegant glam vibes reminiscing of old Hollywood charm with a modern pearly twist.
Begin by cleansing and moisturizing your face, as that's always key to letting your skin breathe and your gorgeous makeup stay on longer.
You can, of course, add anything you'd like to complete this look to your personal liking: draw your eyebrows, add some mascara, put your hair up in an elaborate hairdo or leave it cascading down your neck and shoulders in beautiful waves. We've opted to pull our model's hair into a classic and soft bridal updo, as well as add small but impressive white translucent pearls all along her lower eyelid and lower eye-fold for a touch of stunning drama. After all, the Bride in Sunrise has all eyes on her, and she should carry her pearly glamor with style!
You can click Here to view this full make-up tutorial. 
Our second look is Mermaid in Moonlight, a stunning and slightly dreamy variation on a purple look with added pearly shine!
Using the Flawless Jade Breathable Pressed Powder and the Eastern Beasts Sculpting Makeup Palette, repeat exactly the same steps 1 to 3 from the Bride in Sunrise tutorial.
Eye Makeup
Here comes the fun! Grab the Eastern Romance Eyeshadow Palette (Pearl Edition - Mermaid in Moonlight) and with an eyeshadow brush, mix shades Mist (03) and Lullaby (01) for the perfect light rosy base, then apply it all over your lids. 
Next, go back to the palette and this time choose shade 04, Illusion. You'll want to apply a soft and gentle layer along your waterline and lower eye-fold area, from the inner corner of your eye to the outer.
Let's add some sparkle, shall we? With a pointed brush and a good amount of shade 02, Moonlight, go over the last layer on your lower lids to add a game of lights beneath your eyes. 
With a large fluffy brush, dab some Illusion (04) along three keys places where the purple will reflect beautifully: on your lower chin, under your eyes, and along the bridge of your nose. 
Use the Ginseng Care Lip Balm as a primer under your eyes, and then go back in with shade 02 Moonlight from your under-eye area to the apple of your cheeks. Glitter is optional, but it will stick to the layer of Lip Balm perfectly and we highly recommend it to complete this mermaid-inspired look!
With the same shade, you can take a precise brush and draw dainty and defined vertical lines going from your lower eyelids to the center of your cheeks, where translucent white pearls can be applied to complete the look.
 You can click Here to view this full make-up tutorial.