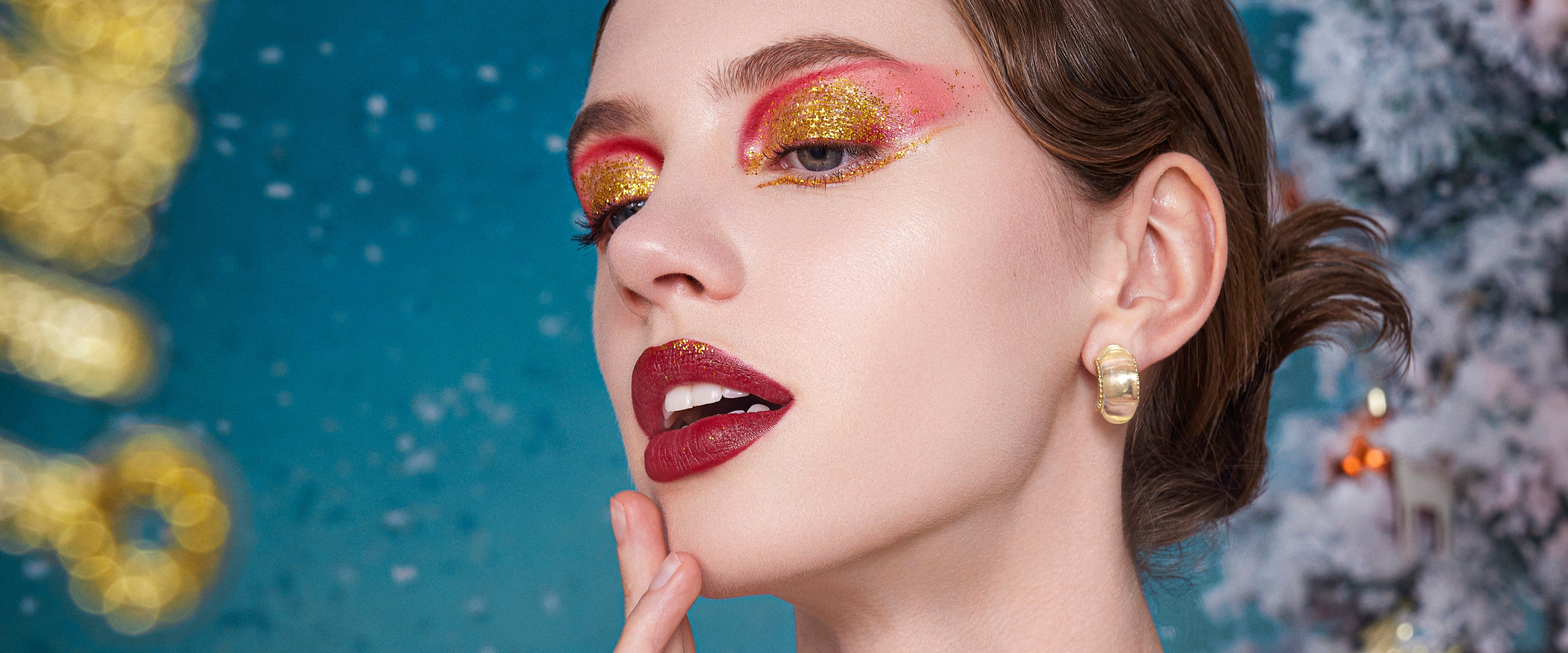 GLOW FOR GOLD THIS CHRISTMAS
Your step-by-step guide to the latest 'cut crease' eye make-up look
The holidays are finally here! 🔔Whether you're meeting up with friends or zooming them for a festive kitchen disco, we have the ultimate party make-up look for you.  
Christmas is all about shimmer and sparkle🌟, so why not add it to your party make-up look in the most strikingly modern way possible? Thanks to social media, this season's popular way to wear eyeshadow is the cut-crease. 
To recreate this eye-catching copper and gold cut-crease for your own party make-up, here's exactly how to do it…
1st. Prep your skin
Perfect party make-up begins with good prep. As the drying effects of winter can take their toll on your skin, keeping it continually moisturized is essential. A dewy base like Yurong Water Lily Cushion CC Cream (Impression of Dai) is great on all skin types. As well as giving great coverage, your skin will stay hydrated and look 'lit from within'. 
2nd. Perfect your brows
As this look focuses the attention up at eye level, make sure your brows are perfectly defined. Delivering the softest, smoothest strokes, fill in any gaps courtesy of eye pencil. Choose whichever shade best matches your natural hair color.
3rd. Apply your eyeshadow
Unusually, the first step to creating this cut-crease eye is to apply the outer copper color. Dip the Soft Blooming Eyeshadow Brush into the matte copper shadow 07 in our Floral Engraving Forest Aura Makeup Palette. Tap off any excess, then streak it straight across the socket crease of your eyelid.
Next, deepen the effect by etching some of the brighter russet 05 square sitting in the center of our Floral Engraving Phoenix Makeup Palette. Take the color right down into the inner corner and extend it out to the end of your eyebrow. Add more short, smudgy lines of color at the outer corners of your eyelid, almost filling the space between your upper lash line and brow bone.

Deepen the color by topping up with Blooming Rouge Long-Lasting Liquid Lipstick (Impression of Dai) shade M140 Phoenix. 
Trace a fine line of burnt orange 02 across the bottom lash line from the same palette, leaving a tiny gap between the color and your lashes. 
4th. Be a golden wonder
Next, dampen the fatter brush head and dip it into the shimmering gold powder. You can also use a cotton bud. Press the color onto your eyelid, building it up until you achieve an intense shock of contrasting color. Use what's left on your brush to top off the colored line under your eyes, be a golden wonder.
5th. Get your lashes on
Stroke two coats of Pine Soot Precise Definition Mascara onto curled lashes. Slightly lift your eyelid with one finger as you apply mascara to the roots. This will stop any dots of mascara from ruining your eyeshadow and make your lashes look longer and thicker.
6th. Get your glow on
Load up our Eye Brush with a veil of Highlighter and lightly dust it all over your face for a lustrous finish.  
7th. Add your lips
The holiday season provides the perfect excuse to experiment with your make-up. Whether you're out with friends or at home with the family, there's no better time to show off some sparkle and shimmer.

When shopping for loved ones or treating yourself, our Impressions of Dai palettes make the ultimate beauty gift. Beautifully gem-topped compacts hide a feast of color pops and open up a world of infinite possibilities. You'll be the belle of every ball. Shop the collection while stocks last here. 

Also available are our limited-edition holiday gift sets, get ready for your most luxurious Christmas imaginable :)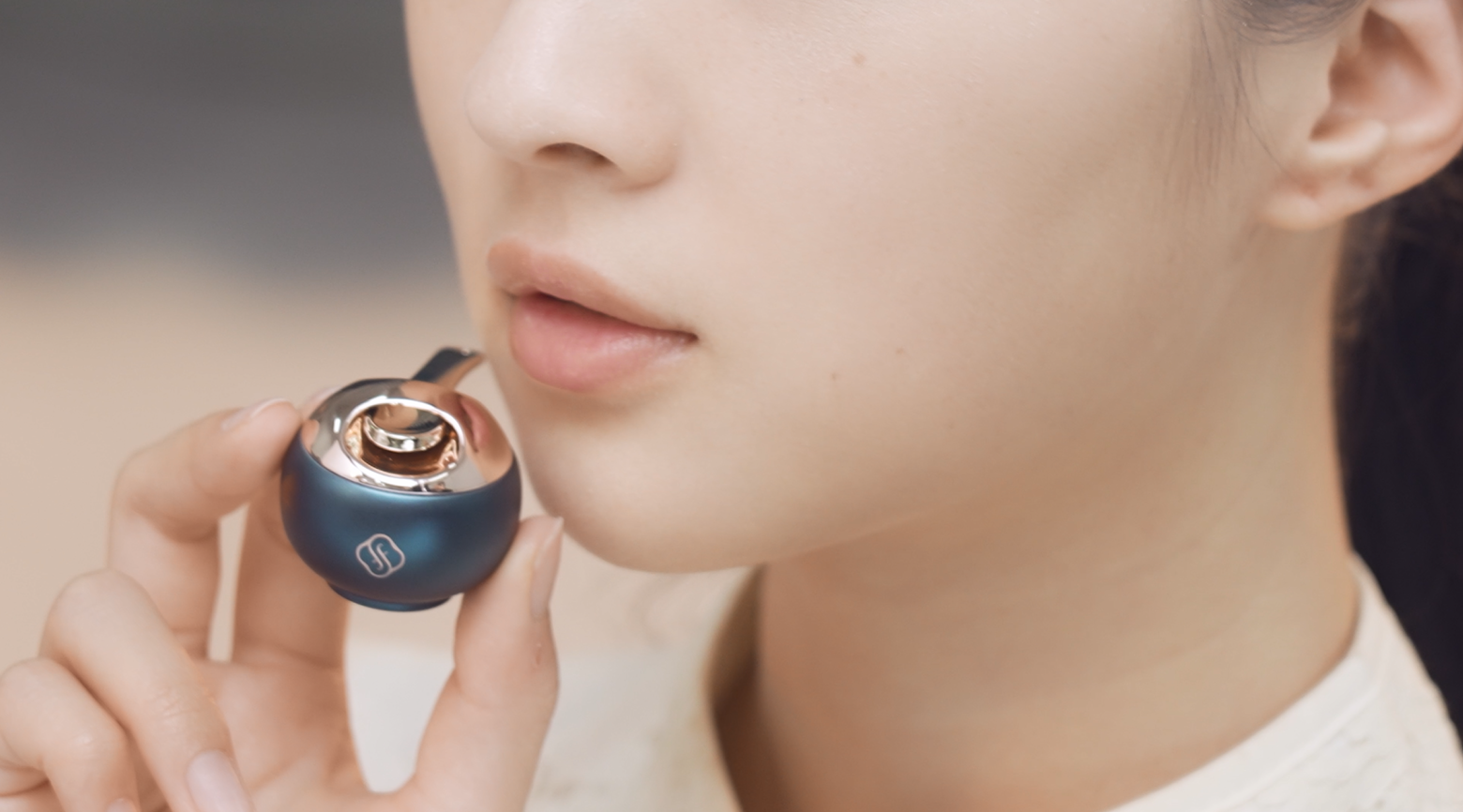 Behind the Product
This lip mask enriched with the moisturizing effect of yucca and a variety of natural flower extracts such as bitter ginseng root, it helps effectively condition and protect the delicate skin on yo...
Read more