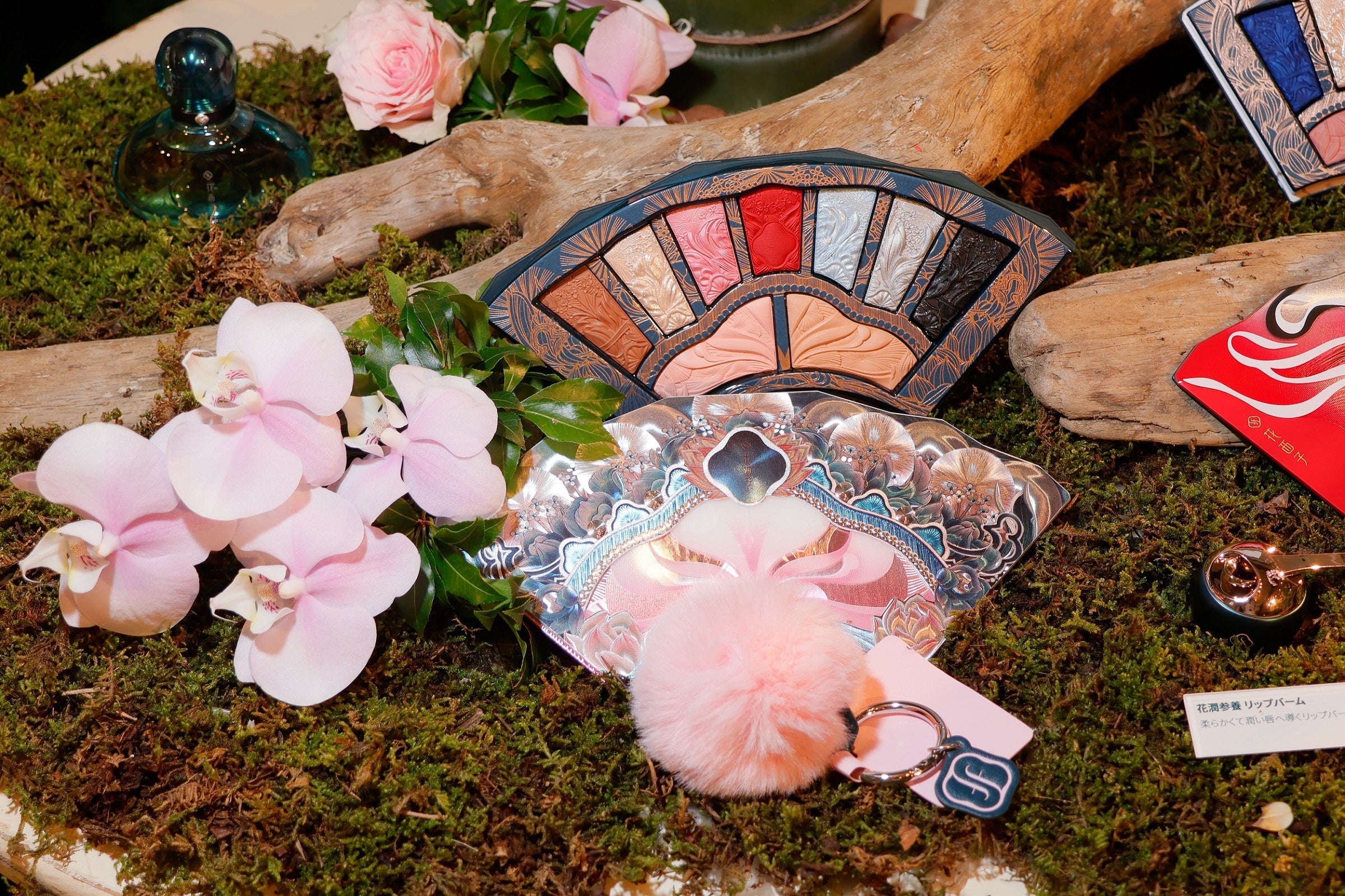 FLORASIS UNVEILS POP-UP STORE IN ISETAN SHINJUKU (TOKYO)
A classic Chinese garden blooms in Tokyo.
From 30 August to 31 October, Florasis opened a brand new pop-up counter in Isetan Shinjuku, the epicenter of trendsetting fashion and beauty. Imbued with the spirit and aesthetic of classic Chinese gardens and the nourishing power of ancient beauty recipes, Florasis is the first Chinese beauty brand to showcase its products with a unique pop-up in Isetan Shinjuku.
Founded in 2017 by Hangzhou Yige Cosmetics in Zhejiang Province, Florasis' brand philosophy "Beauty in Blossom" has remained the north star behind its research and development. By incorporating traditional Chinese culture and classical aesthetics with cutting-edge makeup technology, the brand has consistently managed to top sales charts in China on local platforms like Tmall and Douyin (TikTok).
According to Chinese media, Florasis' 2021 sales exceeded 5.4 billion yuan (approximately 737,926,740 USD). Last December, the brand opened its first flagship store, the Hidden Villa. Aptly situated by Hangzhou's famed West Lake in Hangzhou's luxury shopping district, the two-floor store covers 1,000 square meters, making it the largest brand store of its kind in China. Beyond the brand's determination to succeed as an emblem of C-beauty, Florasis aims to "share Chinese culture with the world and become a company that lasts 100 years and beyond" and currently sells in more than 100 countries and regions in total.
Following the official opening of their Amazon Japan store in 2021, the brand's iconic Blooming Rouge Love Lock Lipstick ($49) sold out in three hours. With Japan quickly established as a key market, Florasis' offline expansion began with a pop-up at @cosme TOKYO in February, followed by a distribution warehouse in Osaka in May (reducing delivery times across Japan to three days) a localized website launch in July, and a pop-up in @cosme OSAKA on the 1st of September. With support from MOLDBREAKING, a creative agency specializing in beauty brand strategy and globalization, the brand has continued to grow at an aggressive rate.
Beyond Florasis' unique aesthetic, the brand's growth is heavily supported by its advanced research and development capabilities. With investments of more than $27,000,000 yearly and more than $13,500,000 from 2022 to 2026, Florasis conducts careful research into customer preferences and consumption habits to inform its product development and strategy. 
As for the brand's future ambitions, Florasis has set its sights on becoming a truly international brand.
"Isetan Shinjuku is the pinnacle of Japan's offline retail industry. We hope that by collaborating with them we can create new touch points. The brand aims to open 50 stores in Asia, North America, and Europe over the next five years, with 25 of those planned for Japan." Explained Gangrui Ren (Feiman), co-founder of Florasis.
"Next year, we plan to expand to five department stores and 10 offline retail channels in Japan," said Gabby Chen, President of Global Expansion.