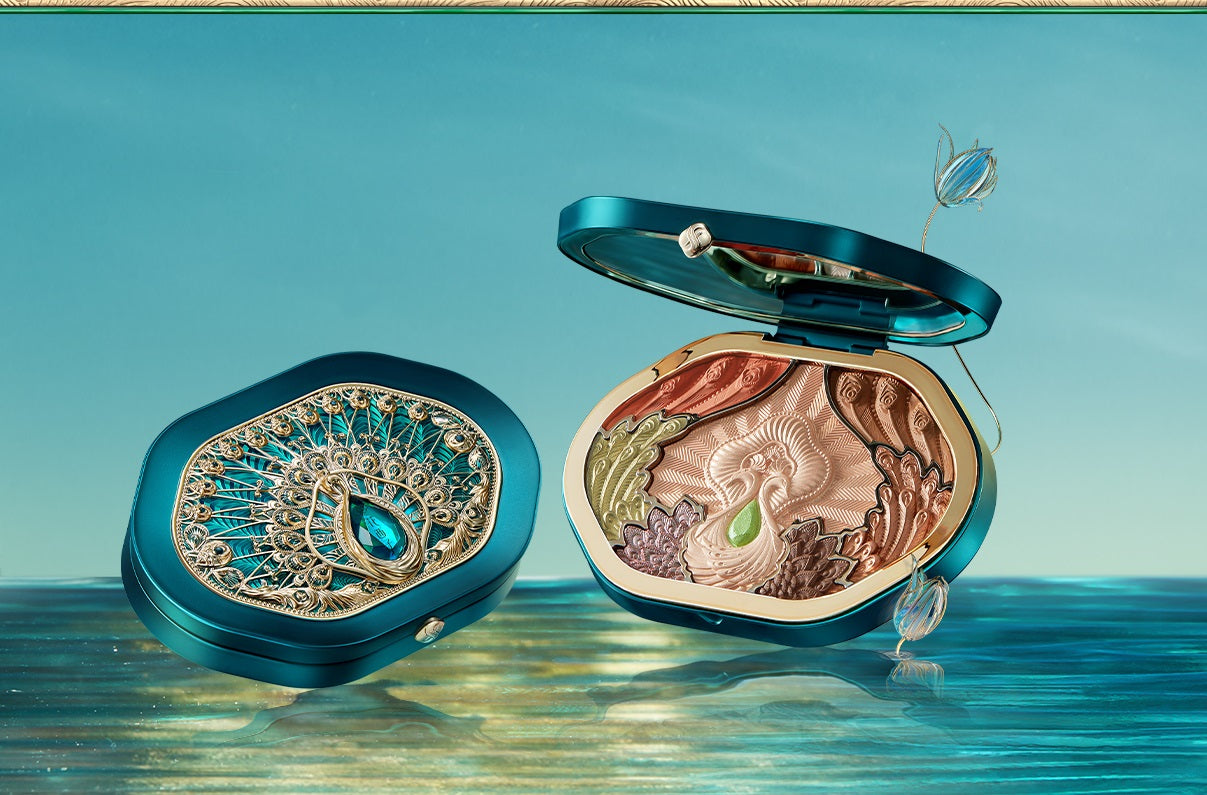 Due to High Demand, We're Bringing this Best-Seller Back!
Our Impressions of Dai sets contain some of our most elegant, gorgeously decorated and high-functioning products of our entire line, but their significance goes far beyond that. If the kind of joy that is to be found in every day is in the small details, in the tiny delightful acts that make up our most fulfilled hours, then employing one of our Impressions of Dai products is the greatest indulgence of all. Rare jewels waiting to be discovered, each one is perfected with your most elegant, most impressive, and most unforgettable looks in mind.
Impressi​on of Dai​
The Forest Aura Makeup Palette is a truly multifunctional offering, for the most refined tastes and the wildest, most colorful makeup looks you can dare yourself to try out. With a wide selection of highlighter, blush, and eyeshadow to choose from, each of the powder shades can be used for a variety of applications and mix together in the most beautiful of ways. The selection of hues is inspired by the exquisite colors found in tropical rainforests and among peacock feathers, with earth tones and bolder jade shades: with greens, reds, pinks, and soft browns combining together to form eye-catching designs, you won't tire of this palette and the many ways you can wear it anytime soon. The eight colors are all highly pigmented and come in matte, glimmer, and satin finishes, which are all primed for easy blending and silky smooth application thanks to a deeply nourishing formula and its moisturizing effect. 
We enriched these textures with floral and plant essences traditionally used by the Dai people, because the Dai people are no strangers to the power of plants: in keeping with Florasis' commitment to natural ingredients, non-toxic formulas, and safe products overall, we have mixed modern science with the millenary tradition of cultures before us, such as Dai. In this vein, we've decided to use floral essences like Buddleja officinalis and Paris polyphylla to prevent oxidative stress, make the skin feel extra supple and nourished, and keep the gorgeous colors of your makeup look flawlessly in place throughout your day --and night, if you're wearing them to an evening party!
The palette is marked with exquisitely carved 3D patterns of regal peacocks, as the motif is a cultural emblem in the Dai tradition, and the palette is part and parcel of our exclusively crafted Impressions of Dai collection, an homage to the Dai people. The peacock symbolizes good fortune, beauty, and peace, and is a stunning rainforest staple with its pearlescent, rich, features and its brave, confident look. Here's our encouragement for anyone using this gorgeous palette: give in to your wild side like a peacock living in boundless riches, be as confident as an evergreen jewel resplendent in its own light ––just like the work of art that we know our customers are. From elegant casing and packaging, to gorgeously engraved powders and lipsticks, the Dai collection is a nod to Eastern tradition as much as it is the epitome of our commitment to creating more than just makeup products, but true jewels waiting to be discovered.
Impression of D​​ai
History is filled with examples of the rich tradition of the Dai people, and we wanted to honor their ancient culture in every product we launch to pay homage to their wisdom and character. They constitute one of China's 55 officially recognized ethnic minorities, with over one million Dai living in China, to be mostly found in the Xishuangbanna Dai Autonomous Prefecture in the extreme south of Yunnan province, where rainforests and rare botanical examples are aplenty and natural beauty is a sight for sore eyes. Dai culture is as vibrant and varied as that of all the animals in the rainforest, with different languages mixing together and different ethnic styles blending. 
The kind of expertise showcased by the Dai people is as rare as it is precious, and we couldn't be more enthusiastic to present you with sets that are both a stunning homage to a generous heritage, and an example of the diversity that can be found both in gorgeous natural settings, in the animal world, and in the power of beauty. The Dai collection presents an aesthetic and elegant selection of pieces designed to be an iridescent jewel case: because we know how important it is that every customer using Florasis products feels like a diamond, and we want to help you feel like the jewel you are with every step of your makeup routine.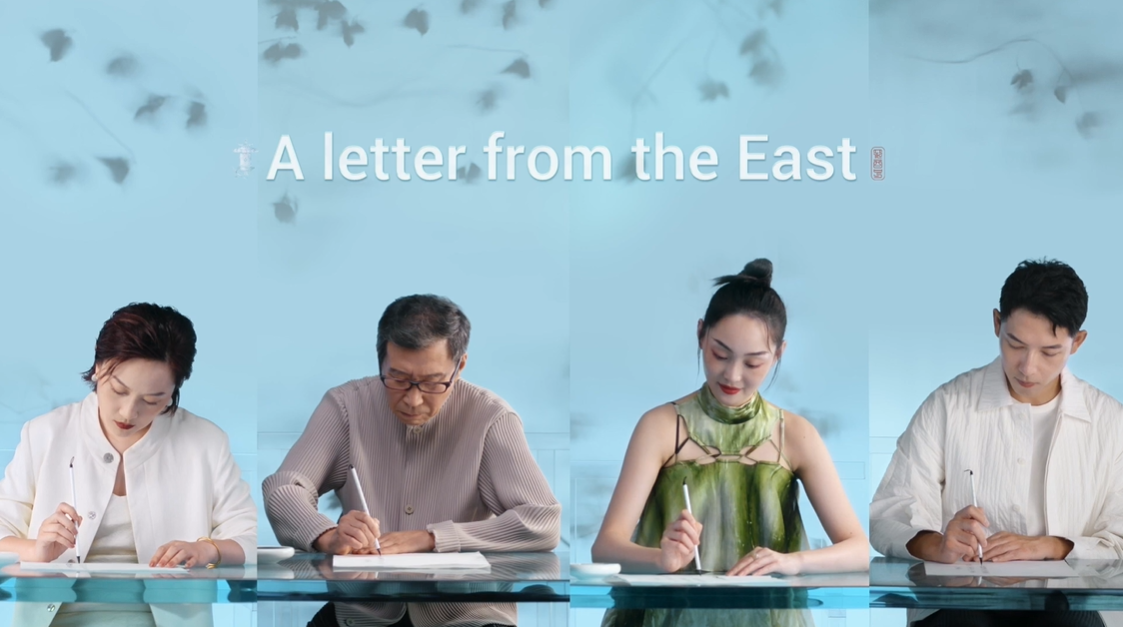 News
This is a long letter about the story of the East, recording our five-year journey. With joys and tears aiming at our unswerving mission and aspirations. We are willing to share with you the beauty...
Read more