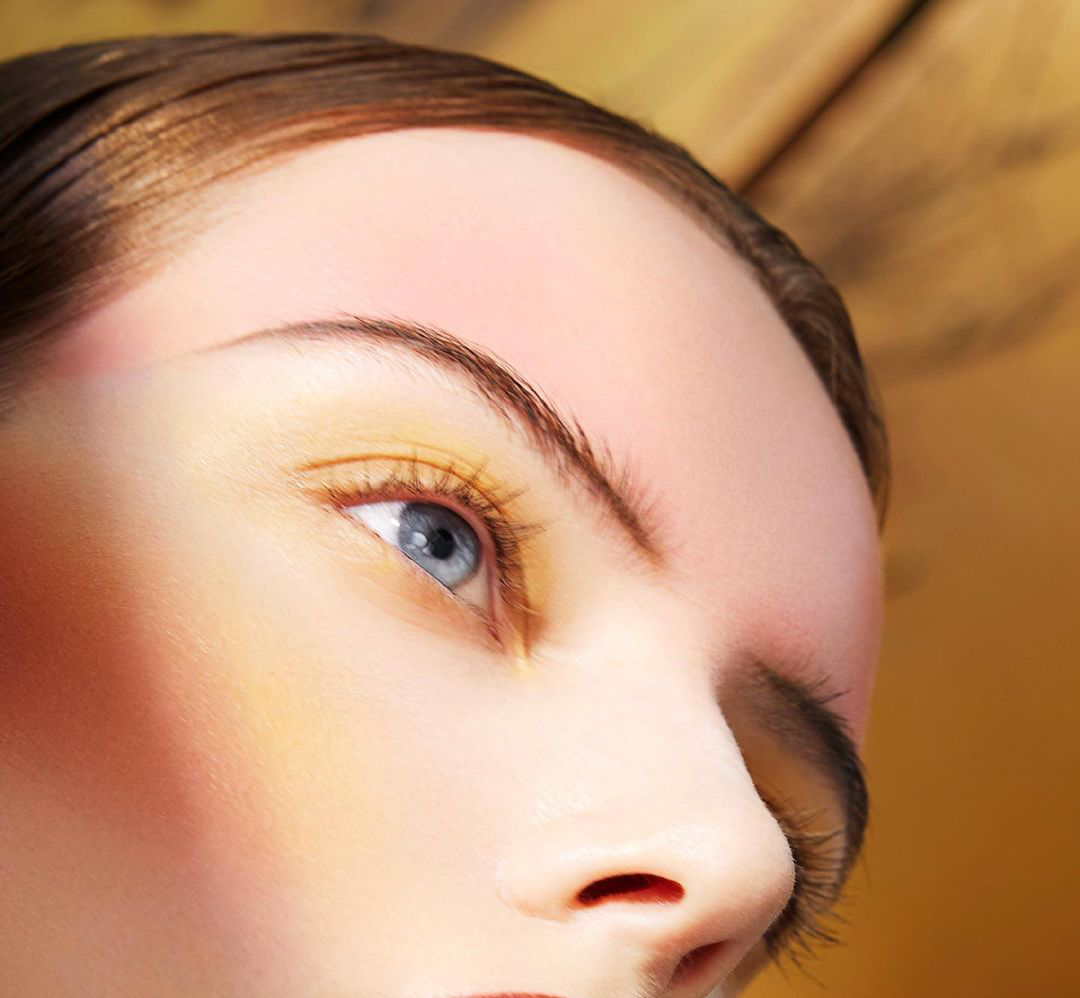 An Insight of One's Fashion Perspective
Eyebrow shape may give an insight of one's fashion perspective and temperament.
Throughout the millennia, women used soot from burning willow branches or dai blue mineral grinded into powder to paint their eyebrows, but they don't need to anymore. Today, they can use Florasis' Eyebrow Define Pencil to draw graceful lines in keeping with Tang and Han Dynasty tradition: this saw women aiming for long and thin arches resembling a willow leaf, since the shape was seen as the utmost symbol of elegance.
So, how can you recreate this ornate look with glamorous Florasis products?
After cleansing your skin, begin by priming it with Yurong Camellia Care Primer: its hydrating formula is enriched with camellia, Chinese ground orchid, and atractylodes, and it works by beautifully prepping your skin so your makeup can last longer.

Proceed with a light layer of Florasis Yurong Dendrobium Hydrating Fluid Foundation, blend it with a makeup sponge and set it with Fairy Peach Blossom Ultra-Light Setting Powder 01: this will leave you with a smooth and flawless base, preventing lines from forming and giving your skin a weightless look.

Going in with the multifunctional Makeup Palette by Impression of Dai, named after an ethnic group living in China's Yunnan Province and engraved with delicate and unique patterns, use the lighter coral shades for your eyes and cheeks, while the rosy hues will complement the stretch of skin right above your eyes and along your temples.

This dance between bold and subdued tinges will donate your visage an irresistible allure, only to be completed by a strong and bright lip. Blend together Blooming Rouge Long-Lasting Liquid Lipstick M142 and Blooming Rouge Silky Lipstick for a touch of glamour, and finish off your look with another selling point in our collection, the Eyebrow Define Pencil 01.

With an 1.5mm ultra-fine pencil core, even a complete beginner will be able to draw beautiful hair-like strokes and give their eyes striking definition. What's more, the pencil comes in with a complimentary refill of the color of your choice, so you will be able to recreate this look again and again!