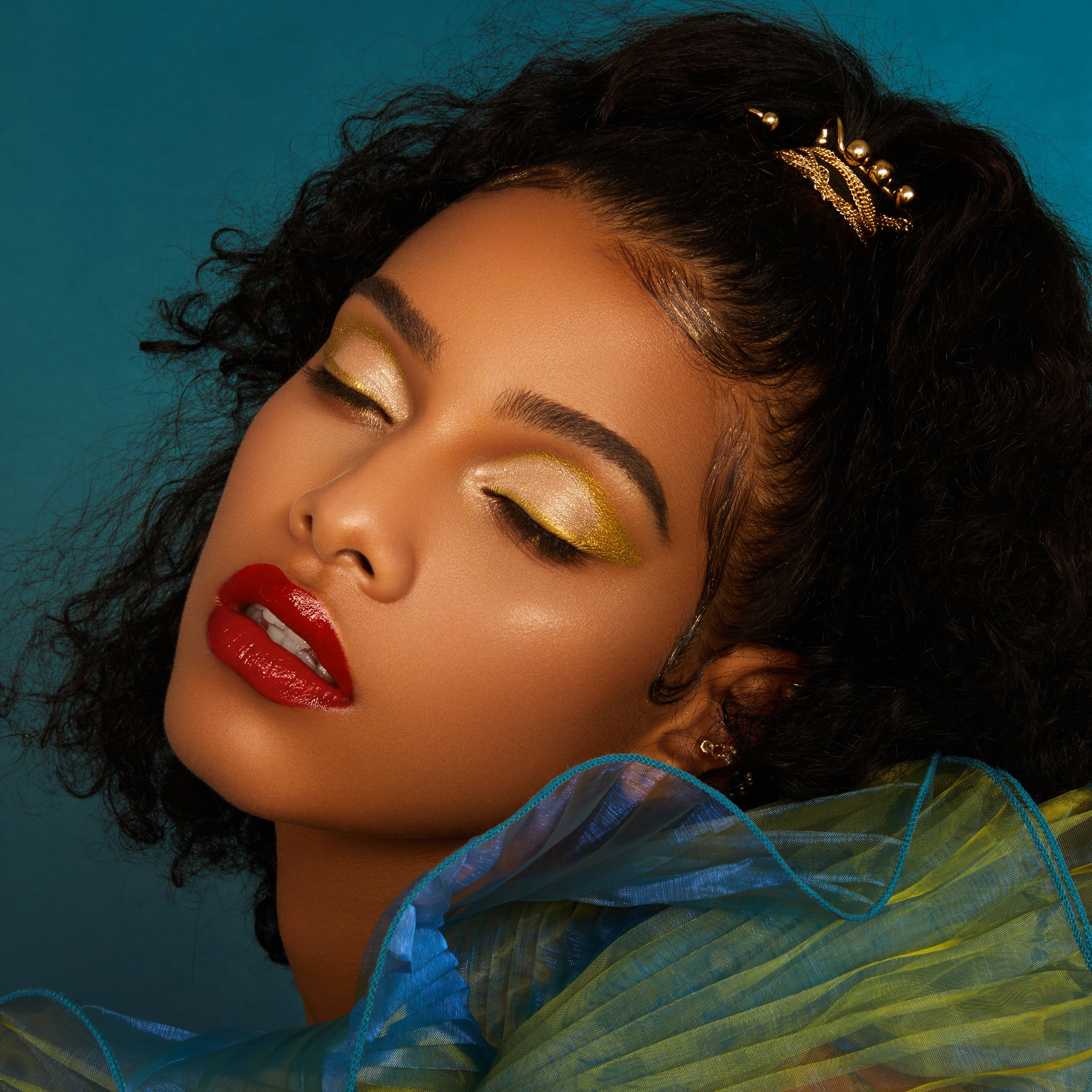 3 Rainforest-Inspired Make-up Looks that are Perfect for any Occasion
Luxury products, expert tips, and a little inspiration. Now let your imagination run wild!
Maybe you've already treated yourself - or been treated to - our ultra-collectible Floral Engraving Forest Aura Makeup Palette; one of the 'jewels in the crown' of our new edition 'Impression of Dai' series, on sale now. The green and gold gem-encrusted compact, covering the eight-strong display of colors hiding inside, reveals our inspiration - the rainforest deep inside Yunnan Province and the peacock, the spiritual symbol of the Dai people who live there.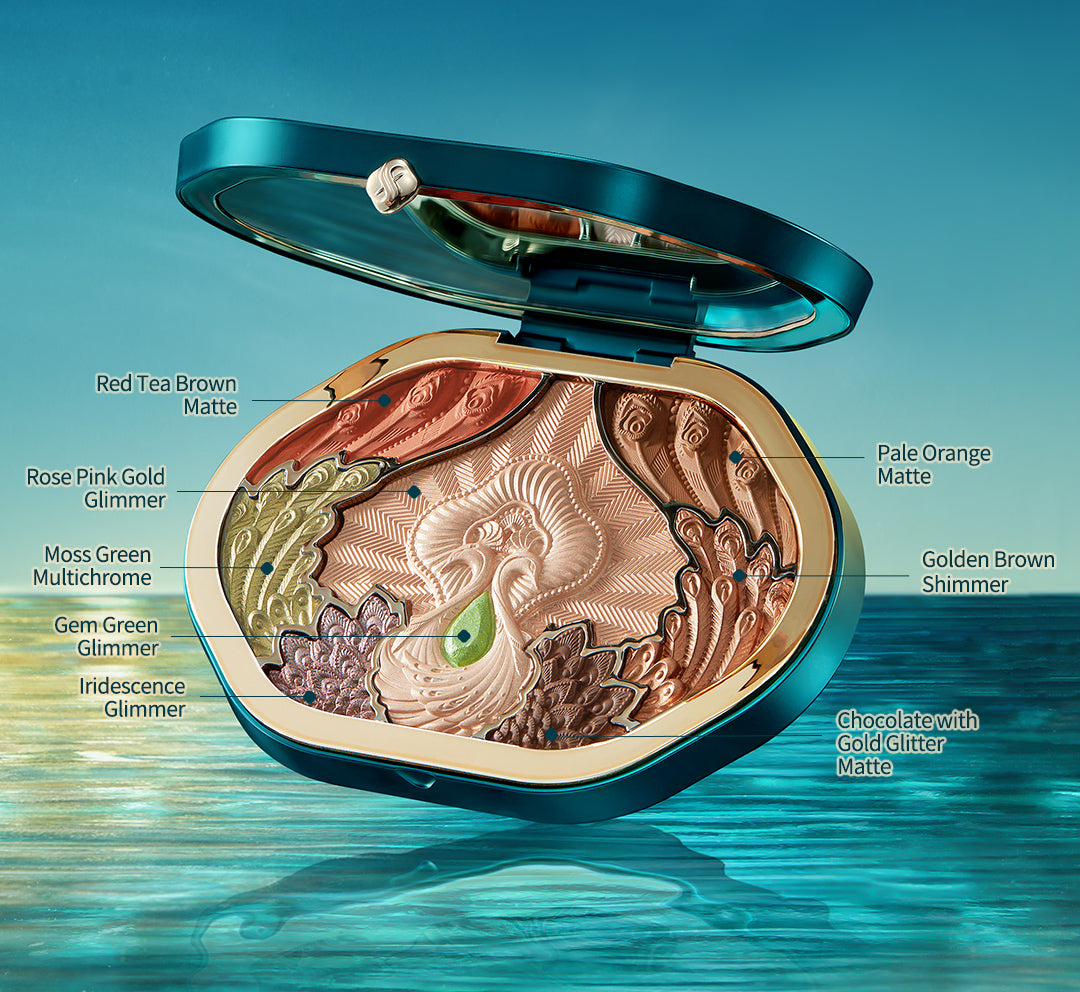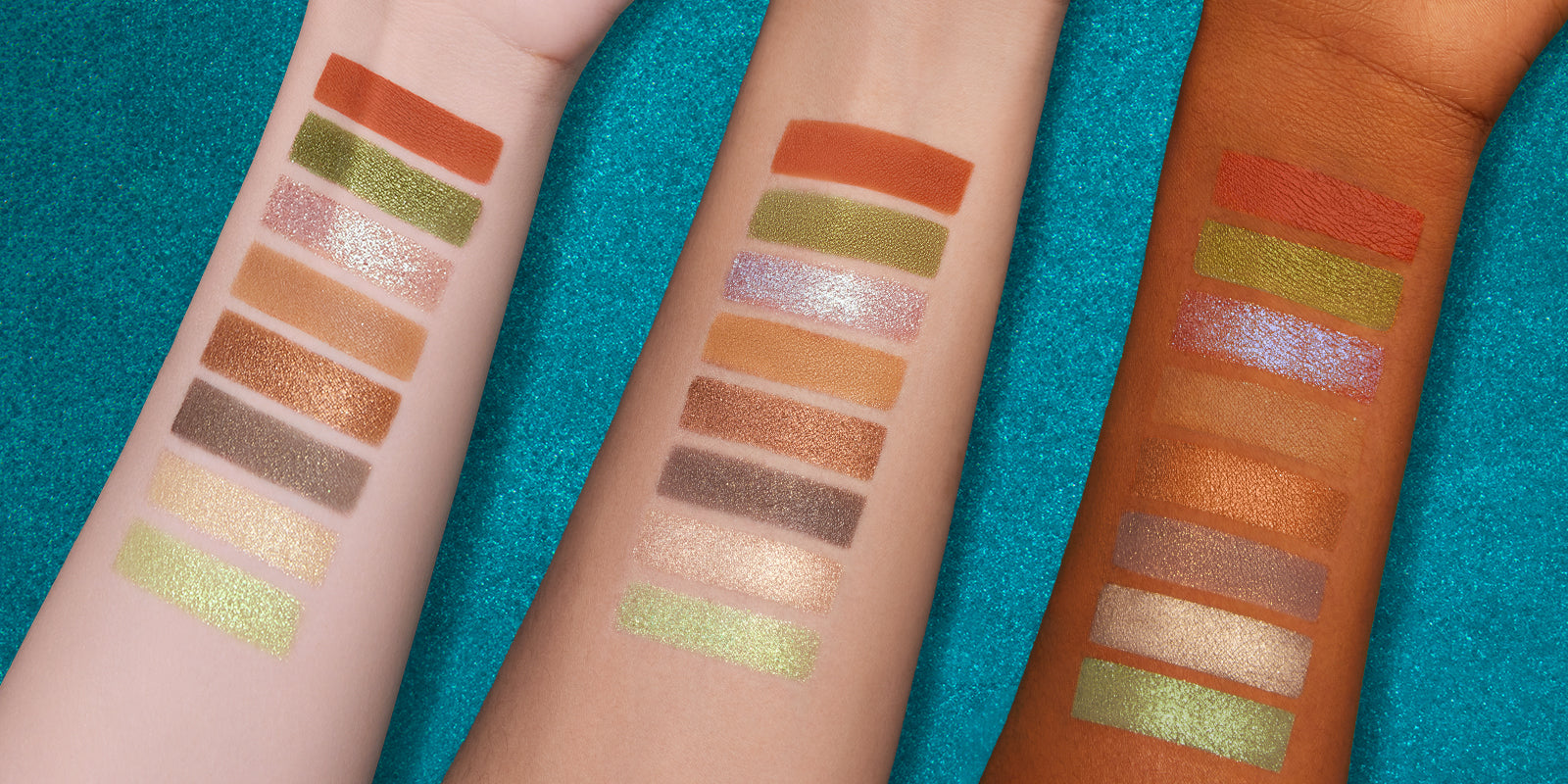 At Florasis, we aim to create products that encourage you to feel your most bold, brave, and beautiful. The Fall catwalks, along with social media trends, show a craving for adventurous eye make-up looks: sparkling metals, splashes of color, and non-traditional smokes. Our palette offers the perfect excuse to experiment and after close to two years of restrictions, you deserve every opportunity to shine.
We've created three stunning looks using some or all of the colors in our peacock-embossed palette. Whether you're behind a desk, out to dinner, or hitting the dance floor, your inspiration starts here…
Look 1: Gilt Complex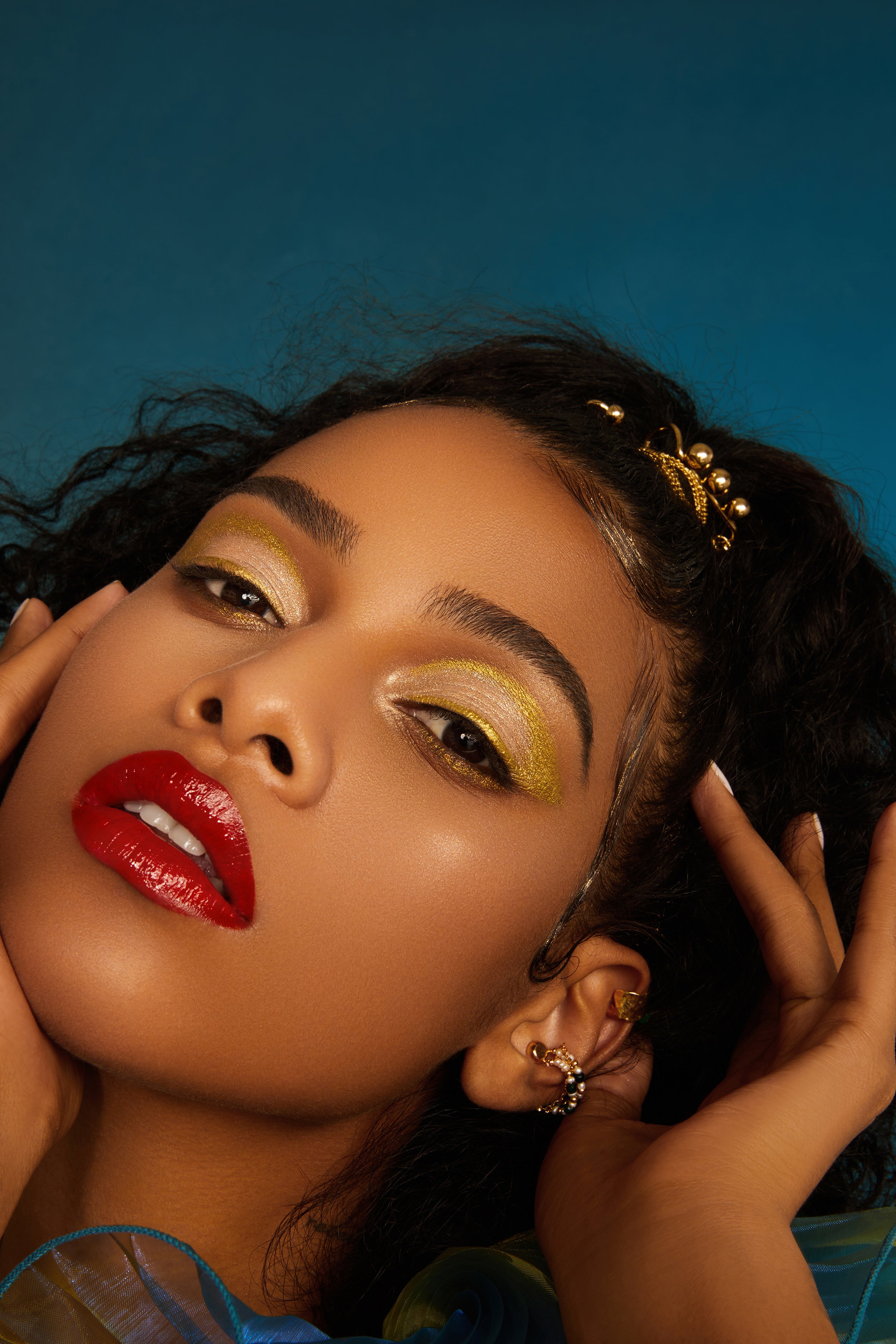 With your December diary looking busy, this is your season to shimmer. Our first look, 'Gilt Complex', is full of vitality and power, combining the colors found in the Dai tropical rainforest with those found in a peacock's feather.  
This dare-to-wear eye look starts with a veil of pale orange across your lids up to your brow bones, followed by streaks of golden chocolate along your upper lash lines and socket creases. Keeping the colors separate looks stronger than if they were blended together. 
Next, cover the center of your eyelids and underneath your eyes in a luminous layer of rose pink gold, then blend the two greens together, adding a soft dot in the inner corners and under your eyes. 
Finish with a slick of smoky raspberry lipstick (M9420) on the entire lip, adding a flash of the brightest gem green to highlight the lip peak and the middle of your lower lip, and you're done!
Look 2: Feathered Friends
Inspired by the luster of the peacock's feathers, our second look, 'Feathered Friends,' combines soft doe-eyes with stained lips to suit any occasion. 
First, brush a halo of pale orange over your lids up to the brow bone and underneath your eyes as a primer. Next, trace golden chocolate along your socket creases and underneath your lower lash lines to deepen the color. Blend iridescent pale pink over your eyelids, working the color from the inner corners up to your brow bones and out towards your temples. For extra emphasis, add a soft line of golden brown underneath your eyes. 
To complete the look, fill your lips with dusky rose lip color M9420, topping it off with pink M9420 to deepen the color of the inner lip. Add a dot of the green glimmer in the center, and you're ready to go.
Look 3 Hothouse Flowers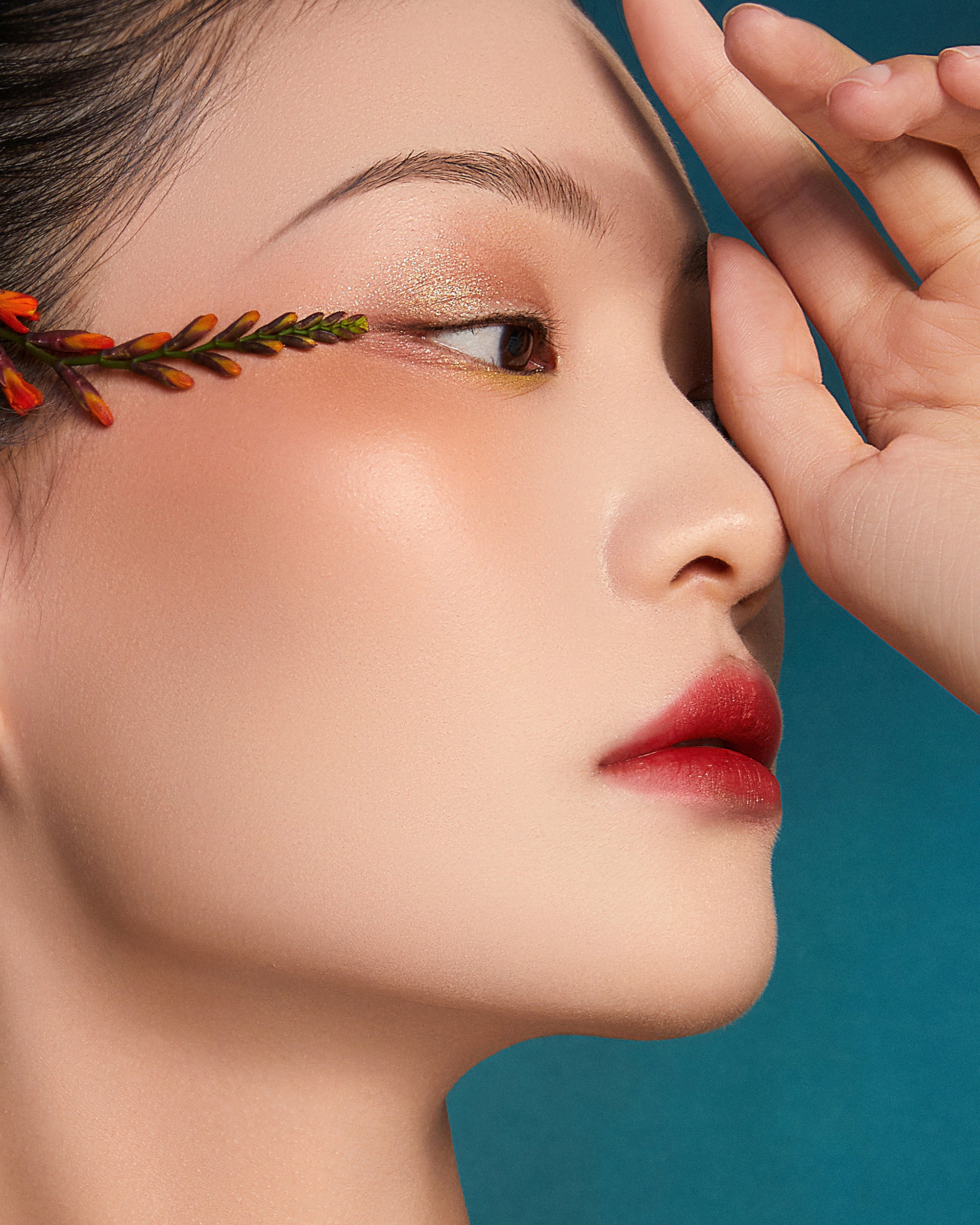 Taking inspiration from the bold colors found in the Dai rainforest, our third look 'Hothouse Flowers,' bursts with vitality while simultaneously reflecting a calm and elegant demeanor.
As before, begin with pale orange eyelids. This time apply golden brown below the socket creases; add rosy gold glimmer onto the inside corners, extending the color to the center of your lids to highlight. Press a dot of gem green glimmer over the gold to make the inner corners 'pop,' tracing the color underneath your eyes too. Dip a fine brush in the chocolate and in one sweep, take it along your upper lash line up towards the end of your eyebrow. The effect you're after is a soft cloud of color around your cheeks and eyes. Dust some red tea brown out onto the tops of your cheeks, topped off with some highlighting rosy gold glimmer to highlight your cheekbones. 
Use your fingers to dab smoky raspberry M9420 onto your lips for a just-bitten look. Add another helping of rosy gold glimmer to embellish the lip peak and in the center, and you're good to go.
With the party season fast approaching, now is the perfect time to try out new looks. If you don't yet have it, while stocks are available, you can still buy our Floral Engraving Forest Aura Makeup Palette here.
Be inspired. Be creative. Be you.
Festival
Let the festive shopping begin. ✨Step early into the Black Friday/Cyber Monday and invest in The Crown Jewel of your make-up bag. Getting into the festive spirit also means stacking your vanity cor...
Read more
Festival
Let the festive shopping begin. ✨Step early into the Black Friday/Cyber Monday and invest in The Crown Jewel of your make-up bag. Getting into the festive spirit also means stacking your vanity cor...
Read more