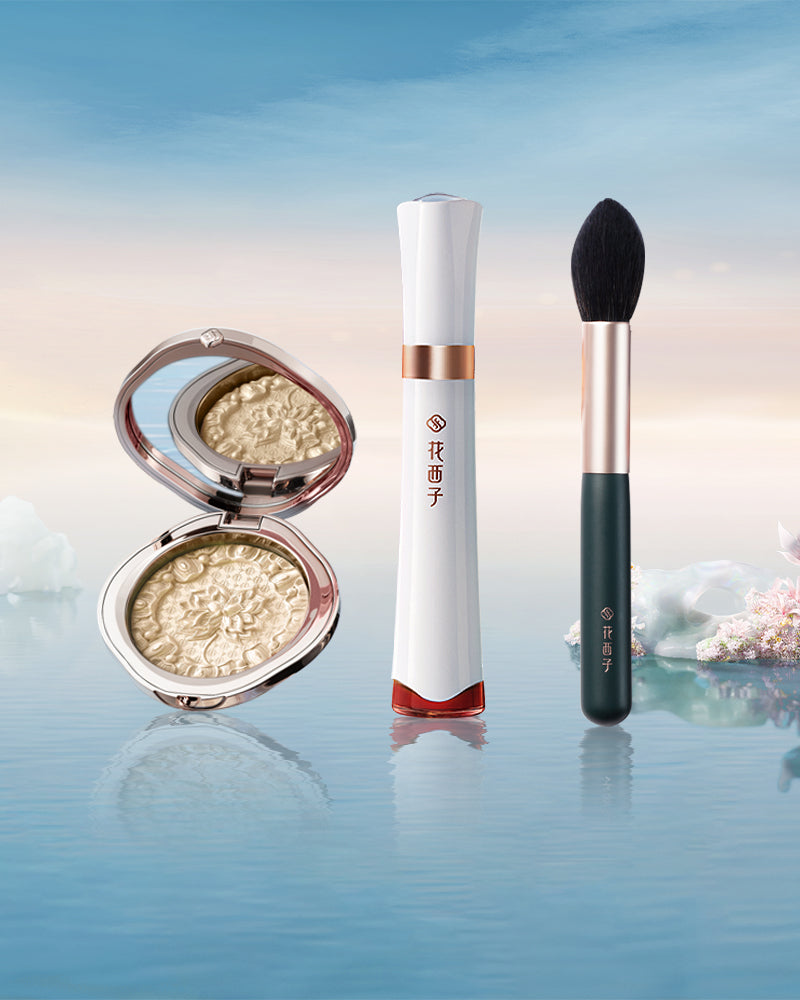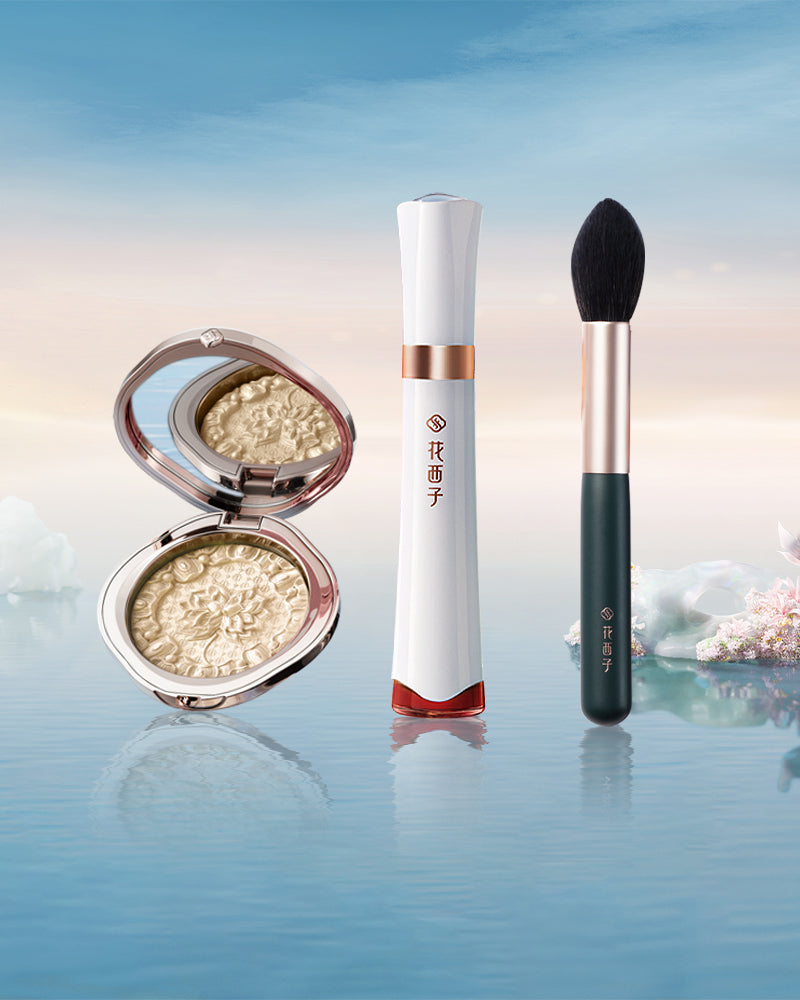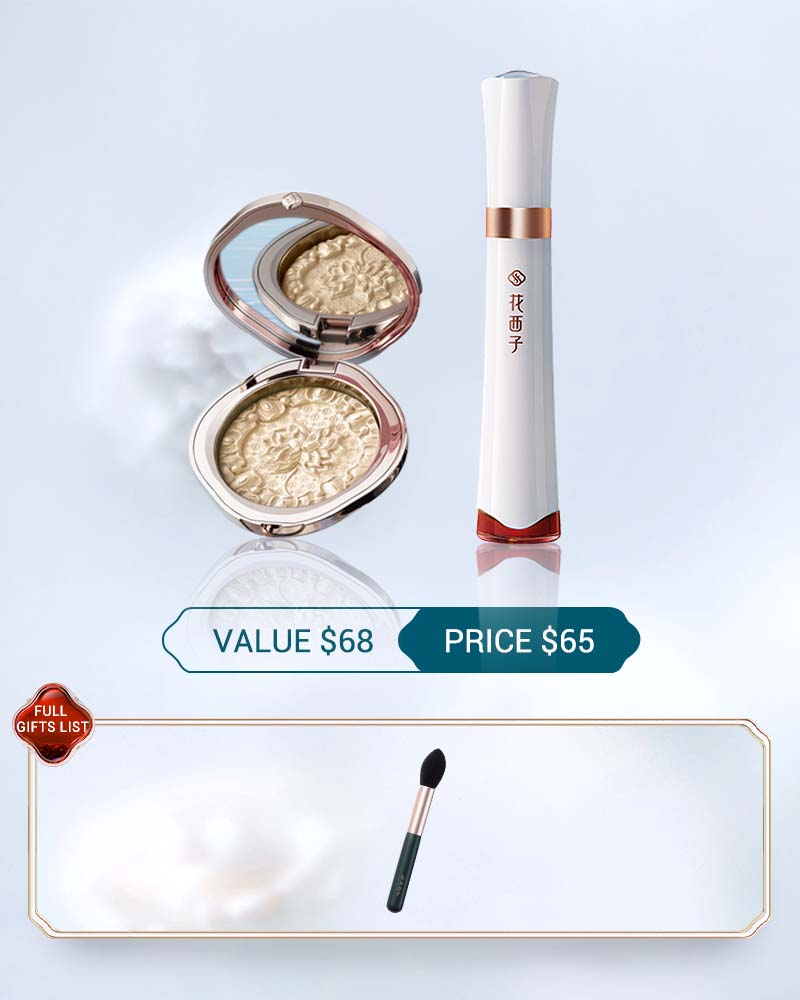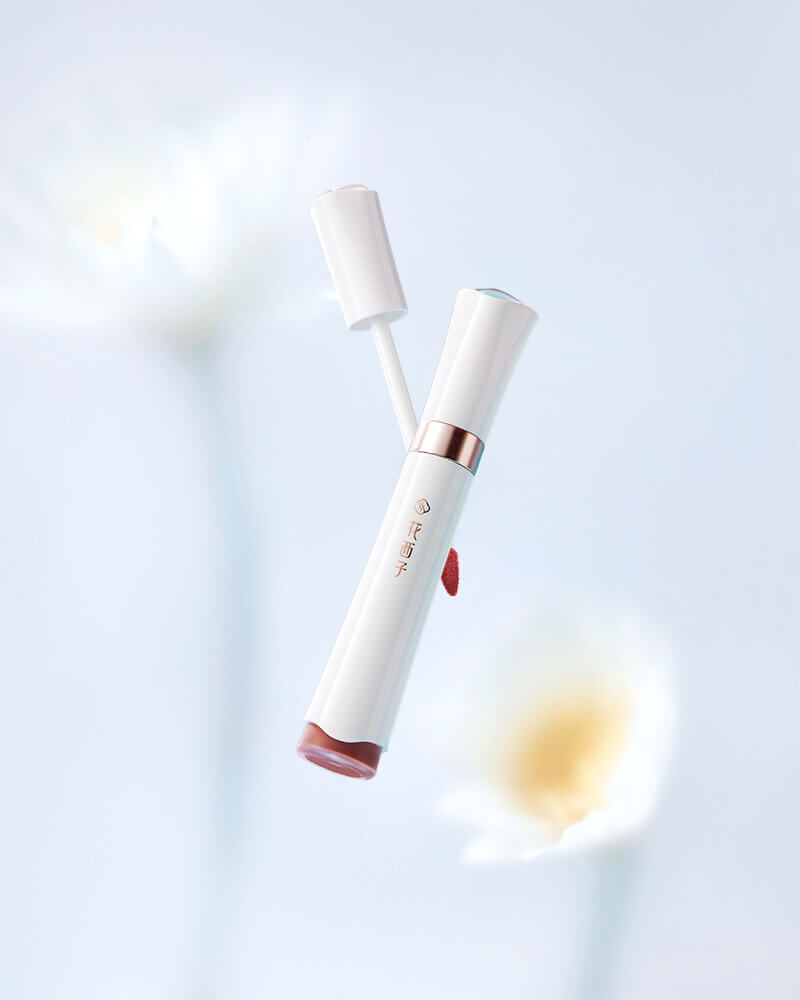 FLORASIS | HUAXIZI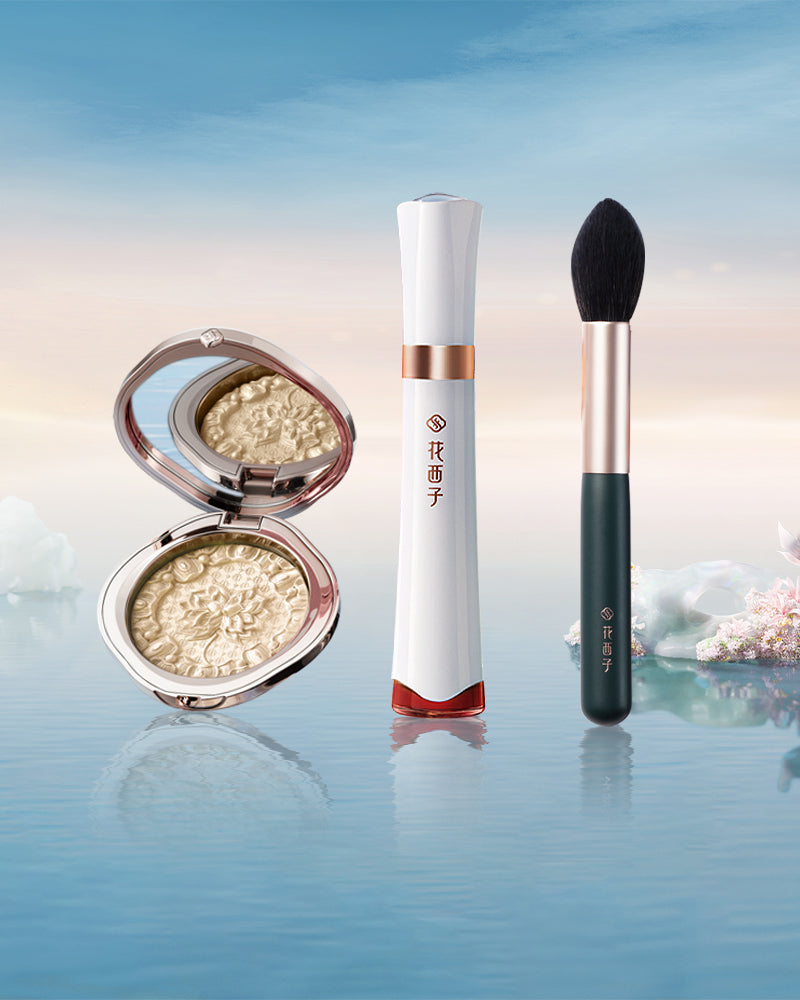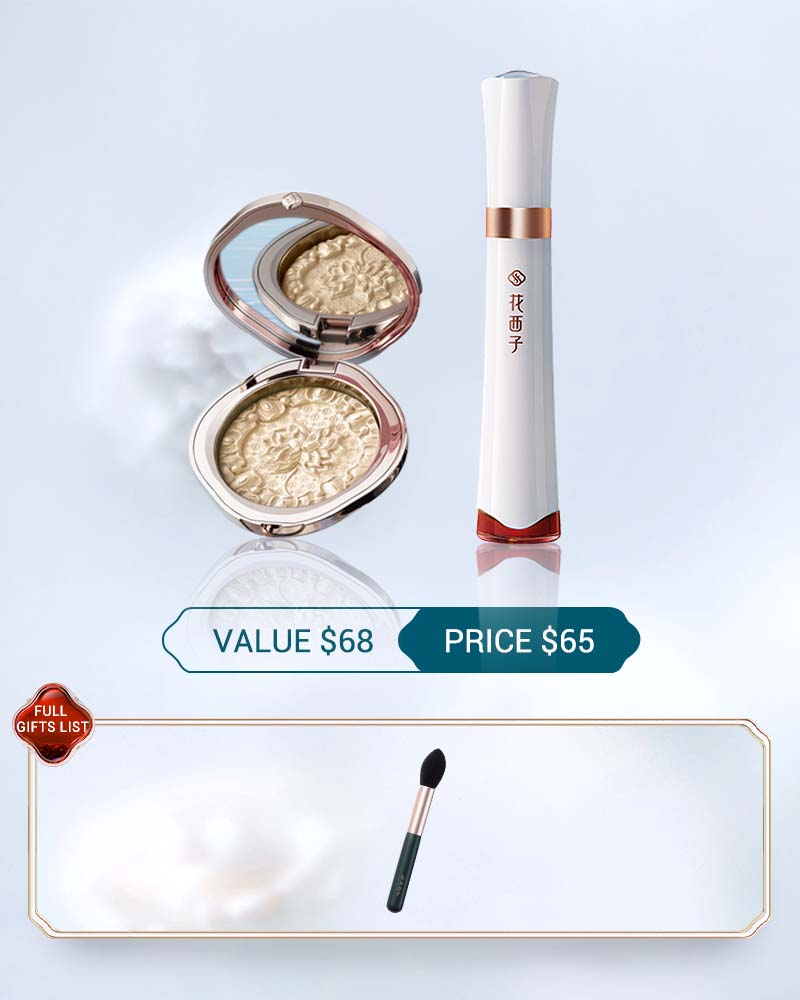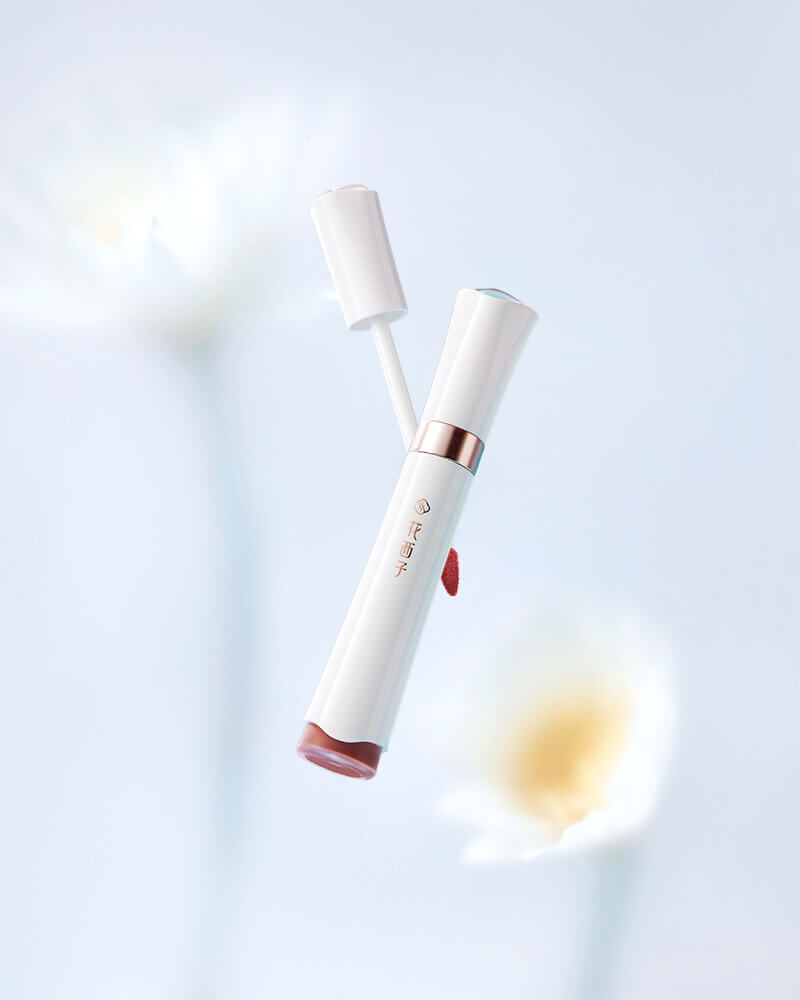 Shining Blossom Kit
THE BRILLIANCE OF JADE MEETS THE LUCK OF THE LOTUS
Sale price
$65.00 USD
Regular price
(/)
Exclusive Bundle Gifts
Soft Blooming Highlighter Brush
$17.00 USD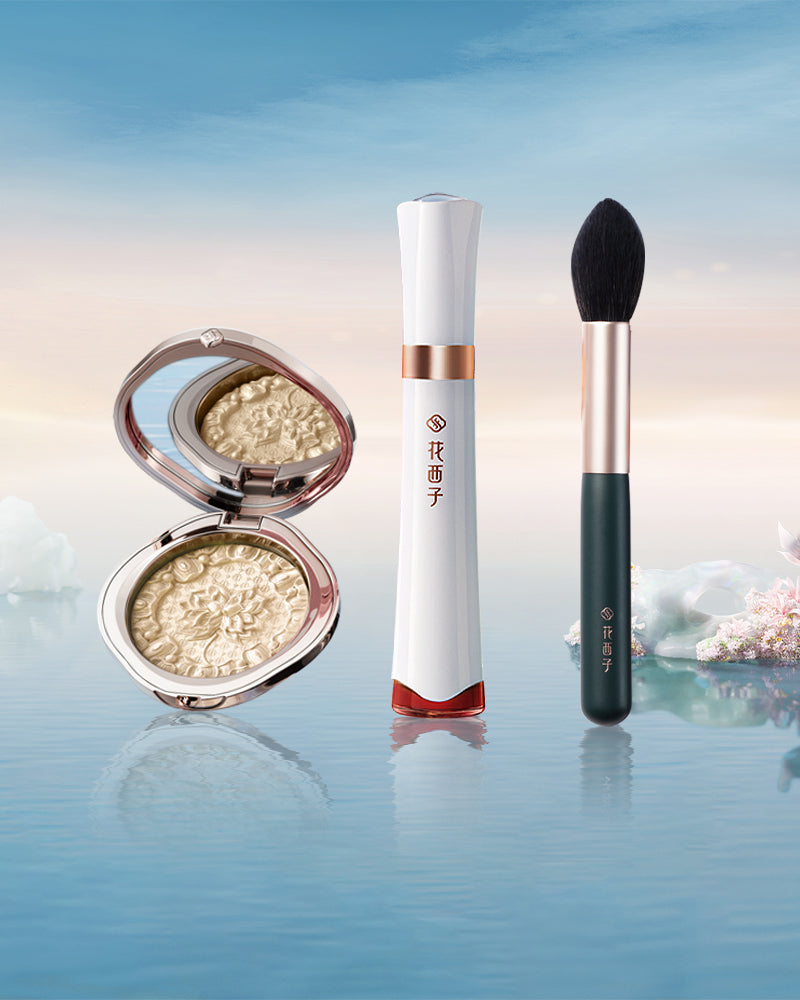 Shining Blossom Kit
Sale price
$65.00 USD
Regular price
Choose options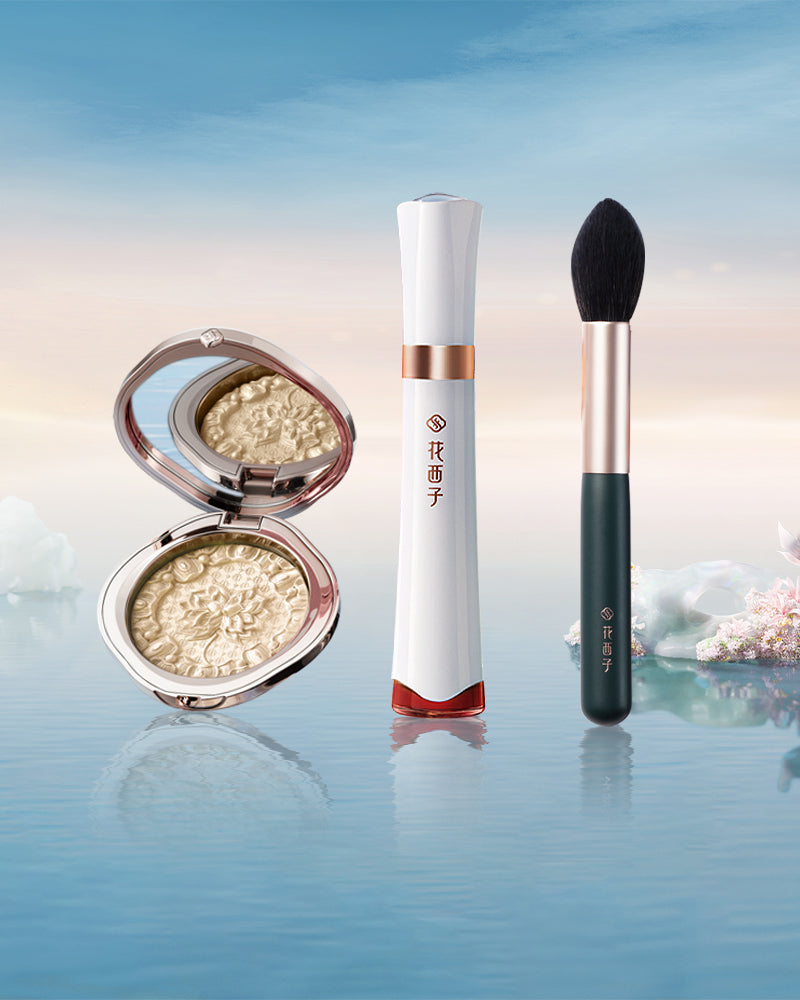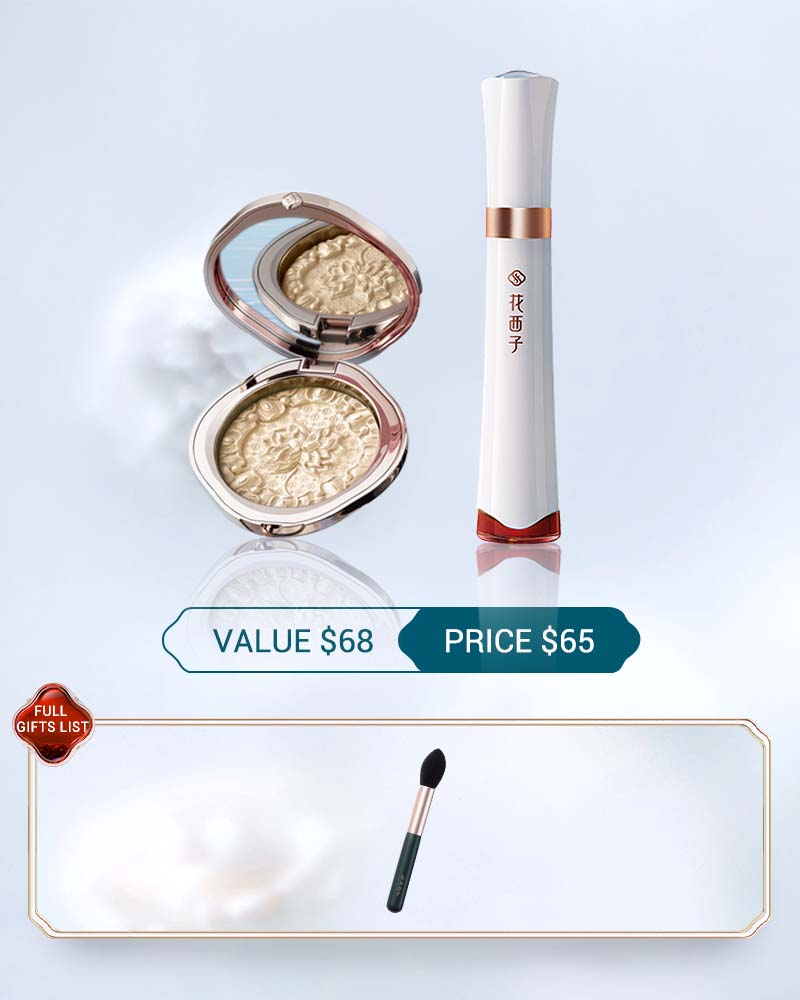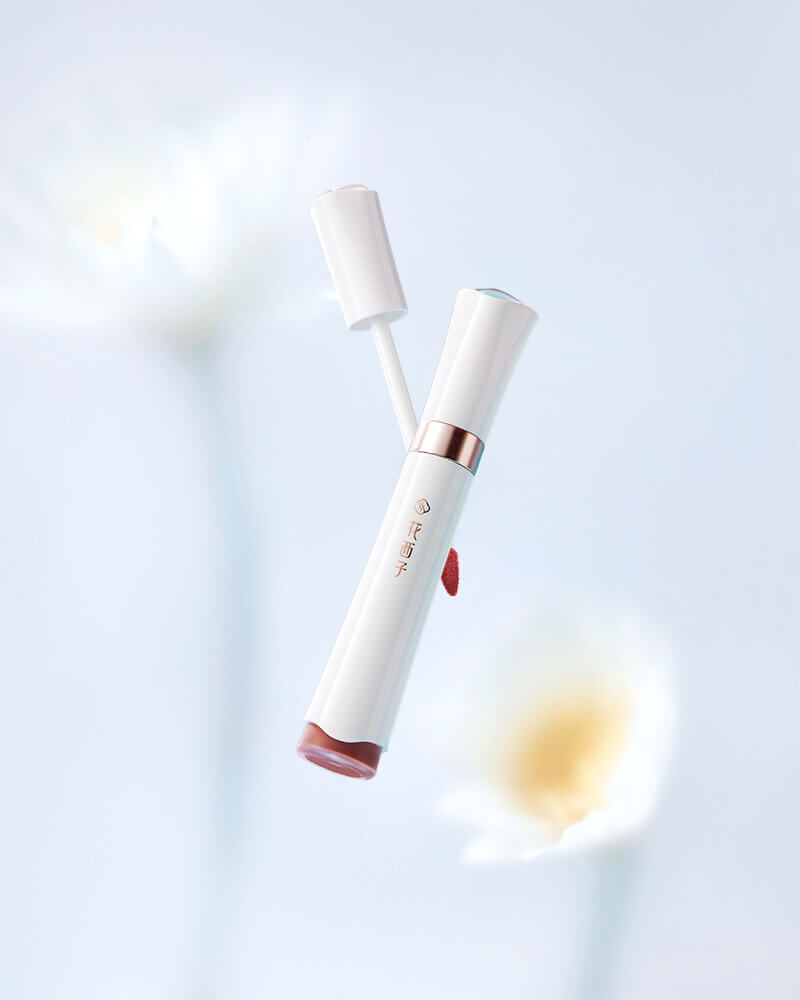 THE BRILLIANCE OF JADE MEETS THE LUCK OF THE LOTUS
The brilliant clarity of jade harmonizes with the natural radiance of the lotus. Blossom and glow with a poreless, soft-focus finish as you sweep the Twin Lotus Highlighter over your high points and decollotage, then finish with a vibrant mirror-shine kiss from the Flawless Jade Liquid Lipstick.

Set includes:
Twin-Lotus Relief Luminous Glow Highlighter 
Flawless Jade Shine Liquid Lipstick
Free gifts:
Soft Blooming Highlighter Brush
Mirror-like shine finish liquid lipstick that gives a dewy glow while pampering your delicate lips.
High Shine Finish
Using an Innovative formula, enriched with nephrite powder grounded with zircon milling tech, all impurities are carefully removed, to have the translucency as clear water and reveal a natural glow

Long-Lasting, Transfer-Proof
The exclusive double-peak film-forming technique enables fast film creation, giving your lips a gorgeous shine and leaving a long-lasting, transfer-proof lip stain.

Ultra-Lightweight And Non-sticky
The comfortable, moisturizing formula combines 46% moisture and water-soluble powder processing technique for a more hydrating and lightweight lip stain that feels soft and comfortable on lips.

Lip-Nourishing
The formula is enriched with extracts from dendrobium nobile, sophora angustifolia, purple coneflower, lycium barbarum, and aloe vera, to nourish your lips.

*Shades of lipsticks may vary due to a number of factors including but not limited to monitor resolution settings, lighting & skin tone, etc.
Explore More at Our Blog:_The Smudge-Free Perfection of Your Shiny Dreams is here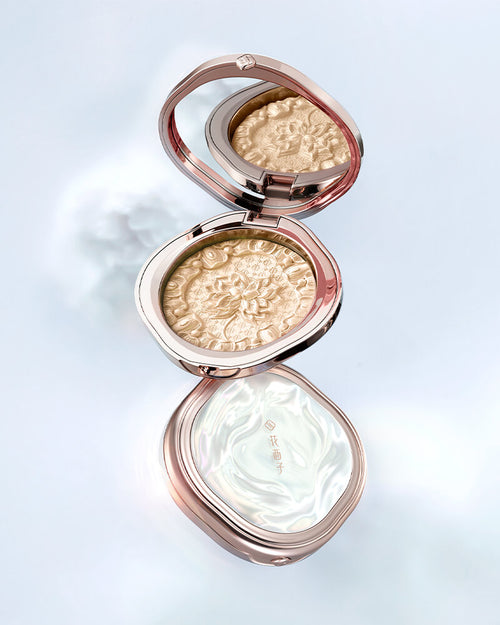 A symphony of natural radiance and brilliant luminosity
Liquid-To-Baked Technology
Our innovative liquid-to-baked formula harmonizes the natural glow of liquid with the brilliant luminosity of powder. A translucent, lightweight highlighter that blends like liquid, performs like powder, and adds ethereal radiance to all complexions.

Poreless Perfection
Achieve lit-from-within radiance with a poreless, soft-focus finish. Thanks to the micron-sized mica and polymer microspheres, this light-diffusing highlighter glides over skin texture and illuminates your best features in a gentle halo.

Long-Wear Wonder
Enter the wonder that is Chondrus Crispus (Irish moss). Armed with a plethora of anti-aging and skin-loving benefits, this exceptional extract guarantees our minimal fallout formula. On the skin, it creates a flexible, lattice-like film that adheres beautifully and ensures brilliant longevity.

A 1 in 100,000 Beauty
A symbol of luck, goodness, beauty, and harmonious love between couples, the Bingdi lotus' splendor cannot be replicated by science. A 1 in 100,00 beauty that is as rare as it is captivating, this highlighter was created in collaboration with master engravers to honor this incredible natural phenomenon.

Outstanding Extracts
Admired since ancient times for their brightening and oil-cleansing properties, powerful extracts of peach and apricot blossom form the base of this skin-loving highlighter. Essences of lotus flower, peony blossom, and sunflower oil boost with their anti-inflammatory and natural skin radiance benefits.
Free international shipping on orders over  $40 USD. Click here to check all available shipping regions.
*Big gift sets may be limited to some countries. 
7-Day Return: Feel free to send your item back within 7 days of receiving the product.