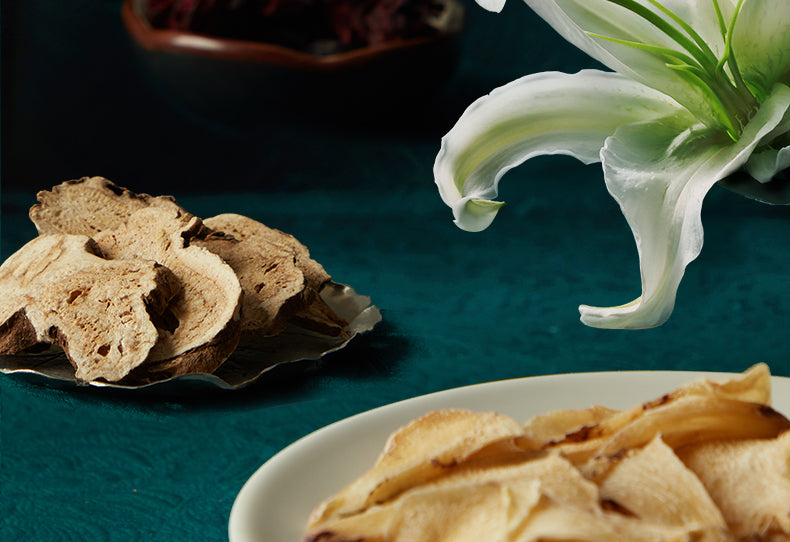 An Ancient Formula for Skin Care from the Qing Dynasty Palace-Yurong San
"Yurong"-a complimented name to describe the appearance of a woman, and can also be used to refer to a beautiful woman.

In fact, there are many ancient recipes called "Yurong San", one of the most famous is the "Yurong San" of Empress Dowager Cixi in the Qing Dynasty.

According to"Cixi Guangxu's Selected Medical Prescriptions", Cixi's face was rough and yellow and had large dark spots in her middle age.
So she gave an urgent order and ordered this wonderful recipe to be drawn up.

It is rumored that by relying on this magic formula, Cixi's skin was restored to its former white glow. And Cixi's more favored palace maid De Ling, has mentioned in the "Royal Fragrance Ethereal" Cixi old age, the skin is still as white and smooth as a young girl.

And the American painter Carl has also recorded in the book "Cixi's portrait": "I see the Empress Dowager before me, is a very beautiful and kind woman, guess her age, at most only 40 years old."
……

Florasis explores the ancient formula for skin nourishment inspiration and uses the ancient for the present, adding three skin nourishing ingredients, Atractylodes Macrocephalae, Bletilla striata and Ampelopsis japonica. The base makeup is gentle and non-invasive, brightening the skin tone while nourishing the skin from the inside out.
Ingredients
Bletilla striata
A terrestrial orchid with pleated, spear-shaped leaves. The main use in this formula is to promote skin self-repair.
Ampelopsis japonica
An herb has fusiform caudex, palmately shaped leaves, 3-5-lobed, with variously shaped lobes and a winged leaf axis; small yellow-green flowers in summer, in cymes.
Atractylodes macrocephala
Reach a size of 20-60 cm in height. Thick rhizome. Stem branched from the base, glabrous. Leaves similar to paper, glabrous. The main use in this formula is brightens skin, lightens freckles and dark spots.
References from Wikipedia
Related Products Recommended