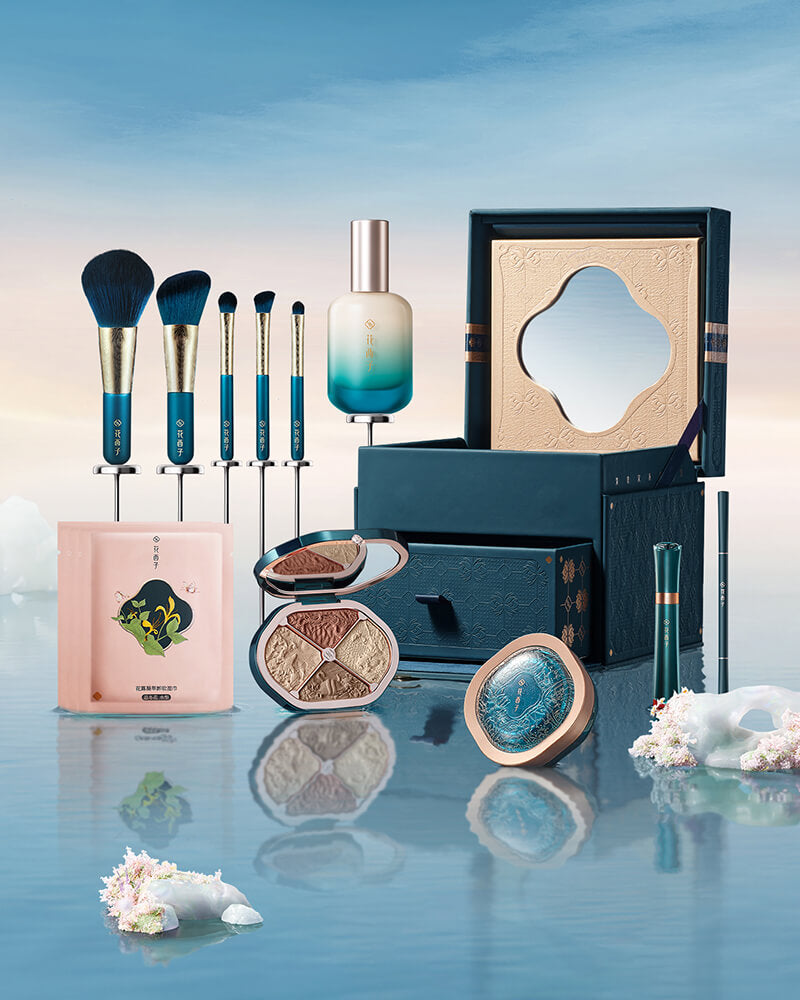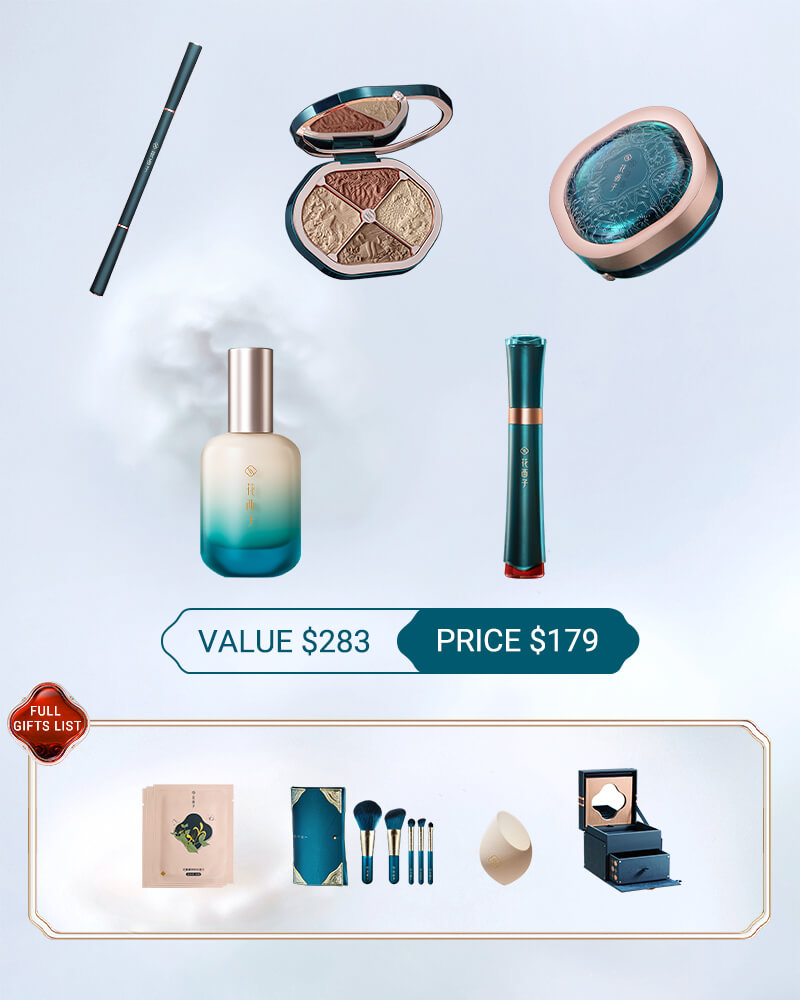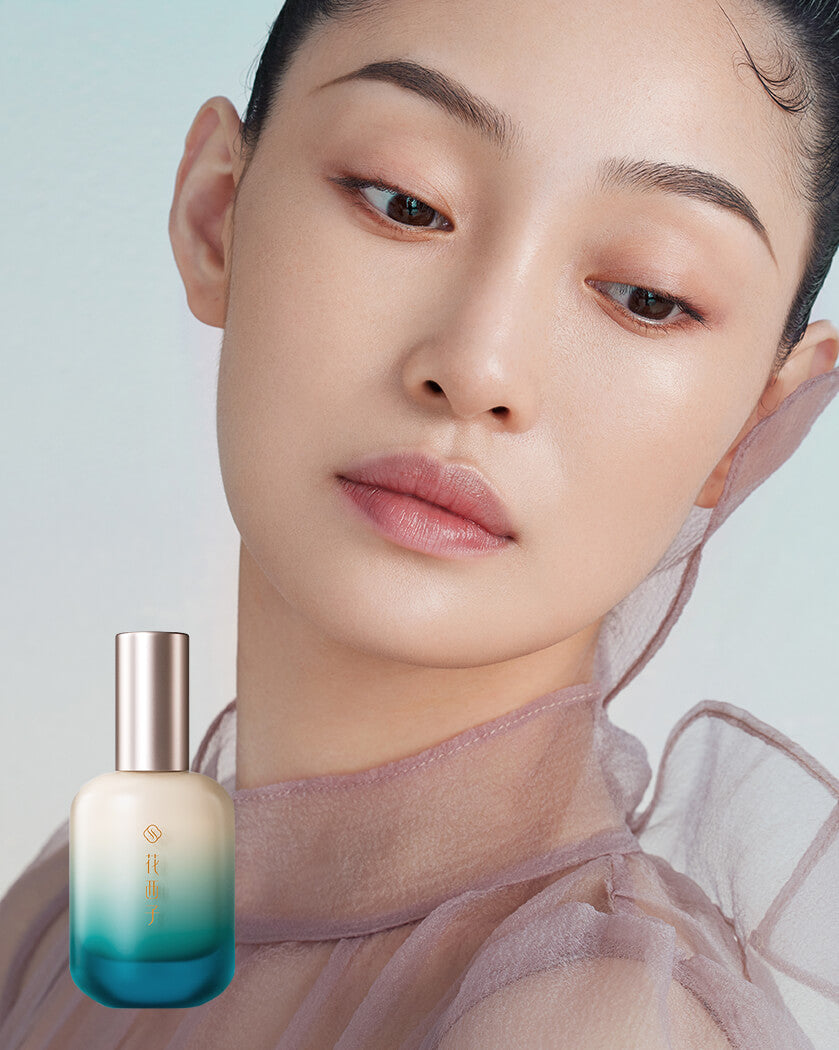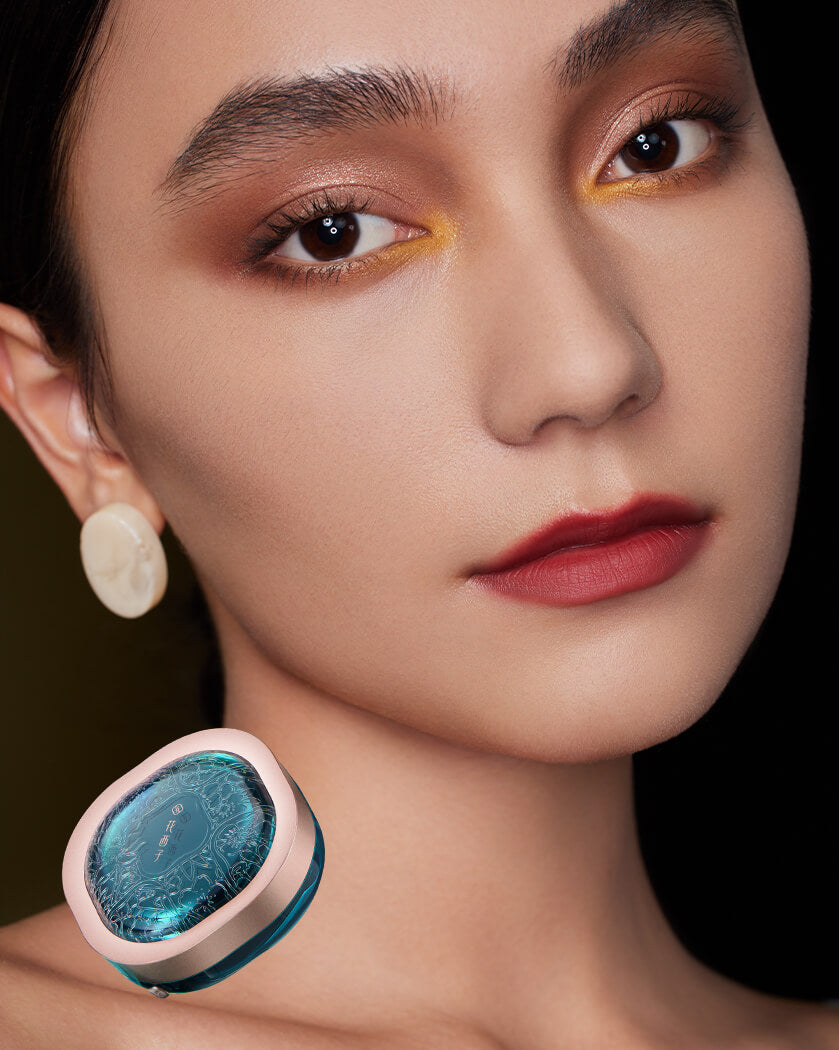 FLORASIS | HUAXIZI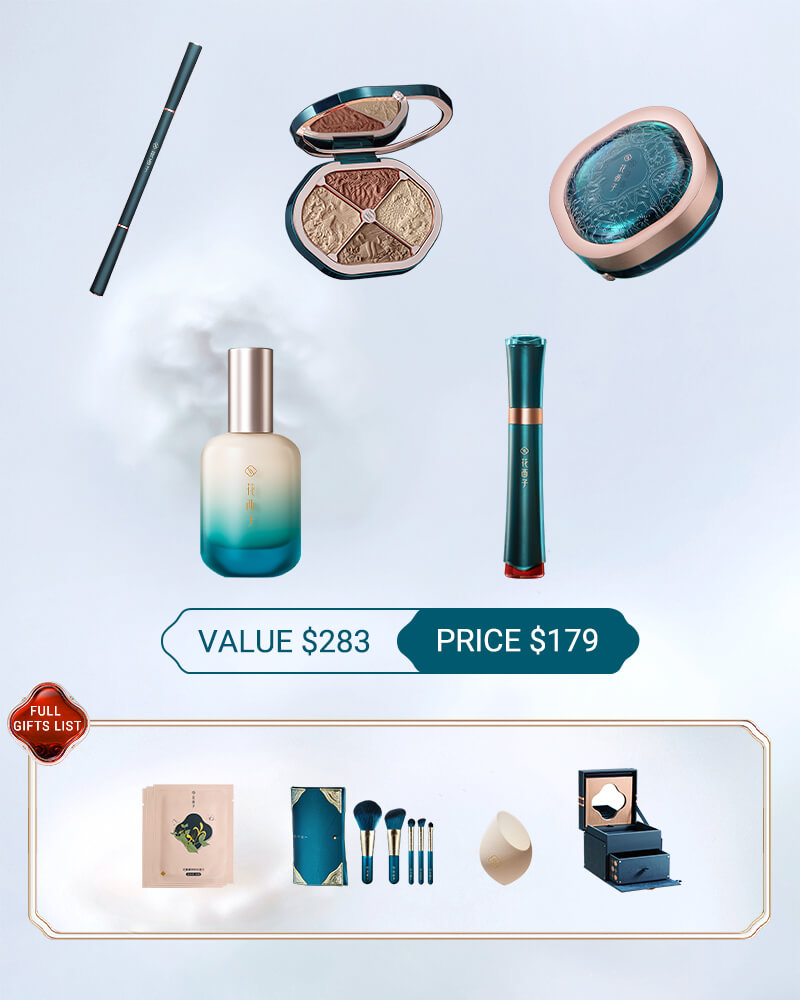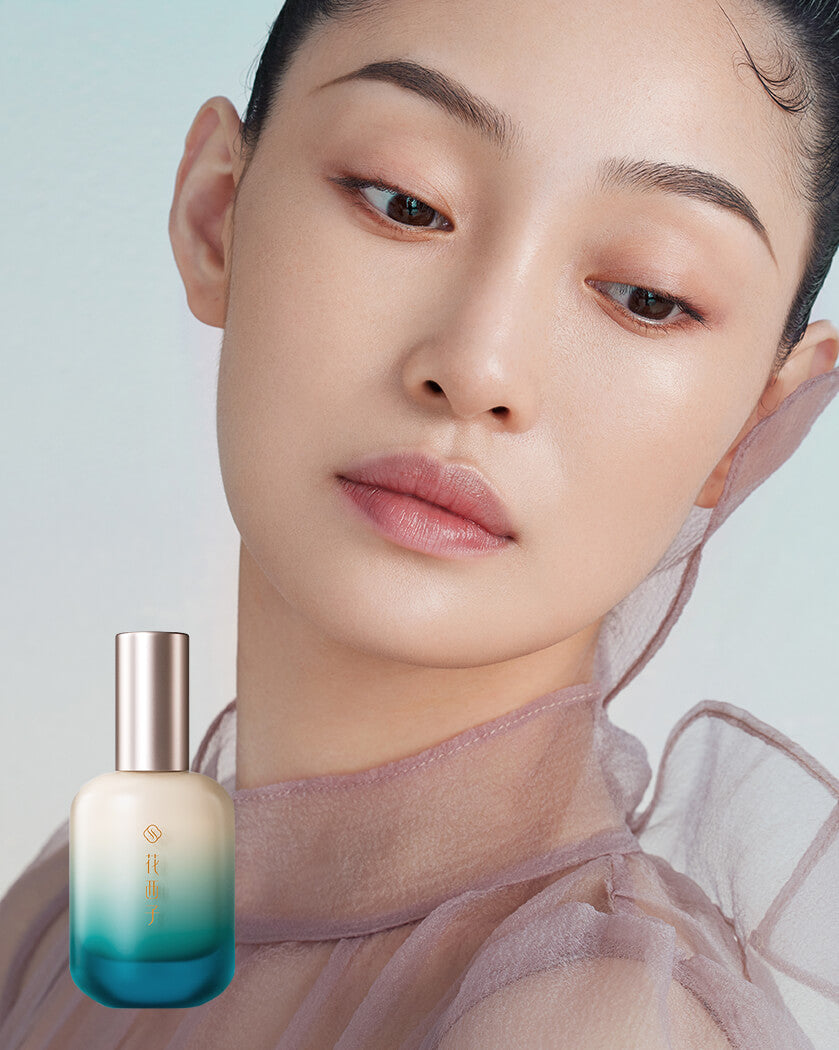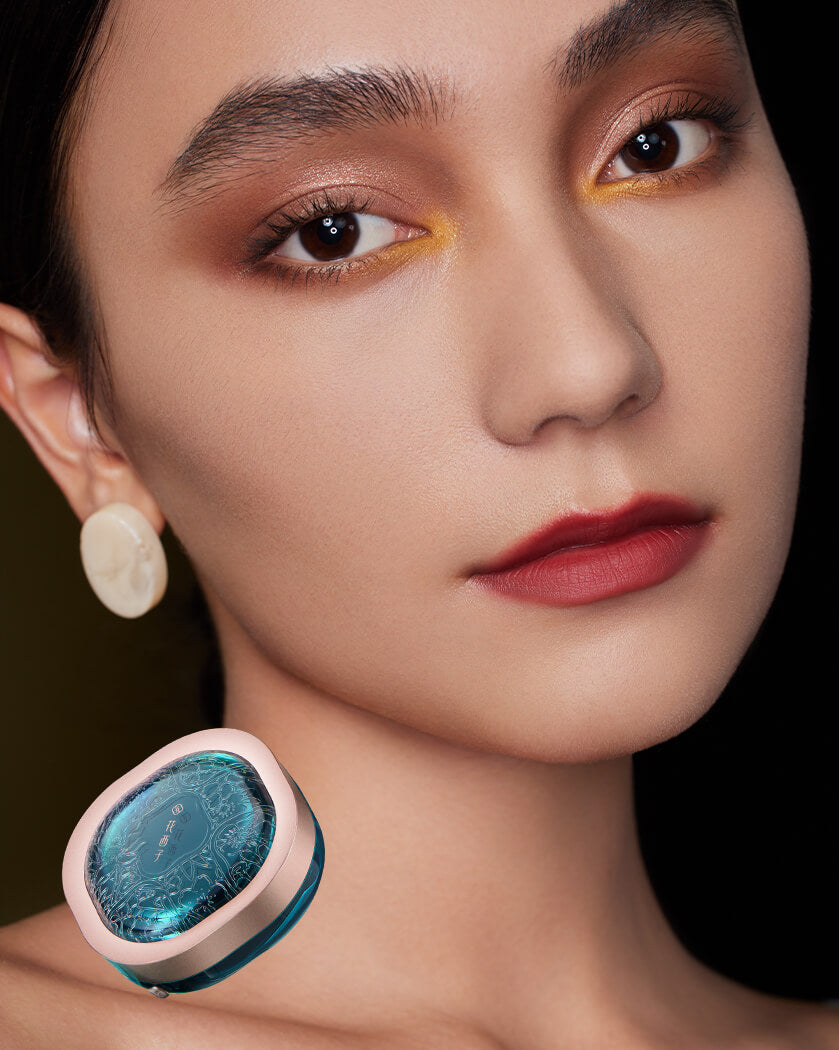 Fantastic Favorites
Iconic Set, Value $283
Sale price
$179.00 USD
Regular price
$179.00 USD
(/)
Yellow ivory with warm undertone for light skin
Perfect for oily skin; shimmery fair for light skin tone, creating a breathable and shimmering look
Dark grey for black and black-grey hair
Exclusive Bundle Gifts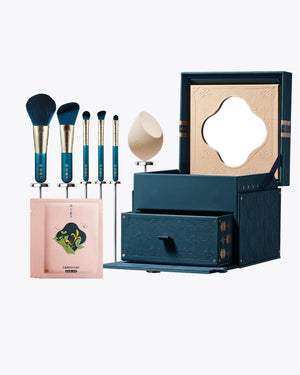 Fantastic Favorites Gifts
$101.00 USD
Fantastic Favorites
Sale price
$179.00 USD
Regular price
$179.00 USD
Choose options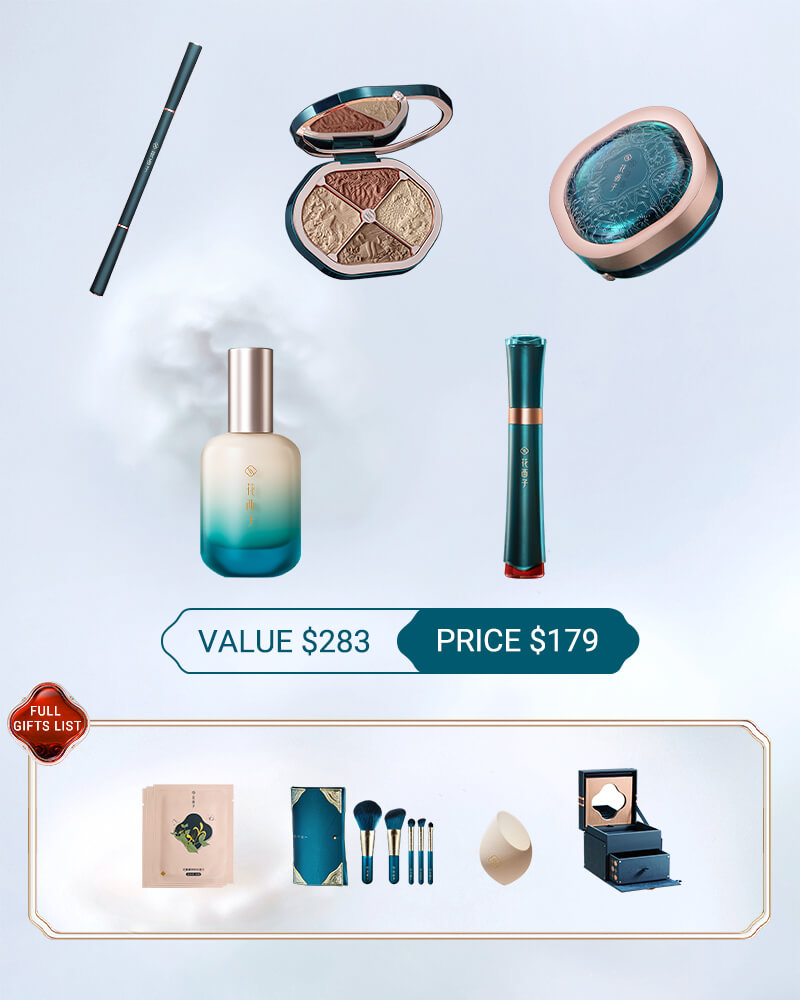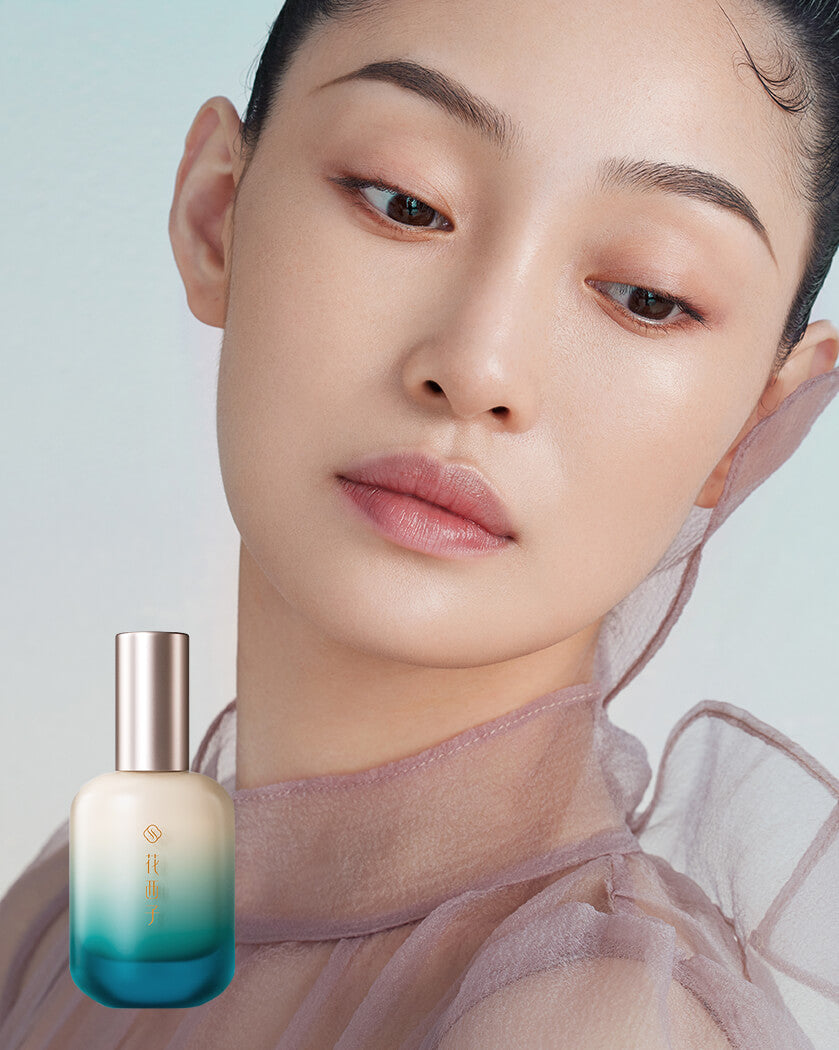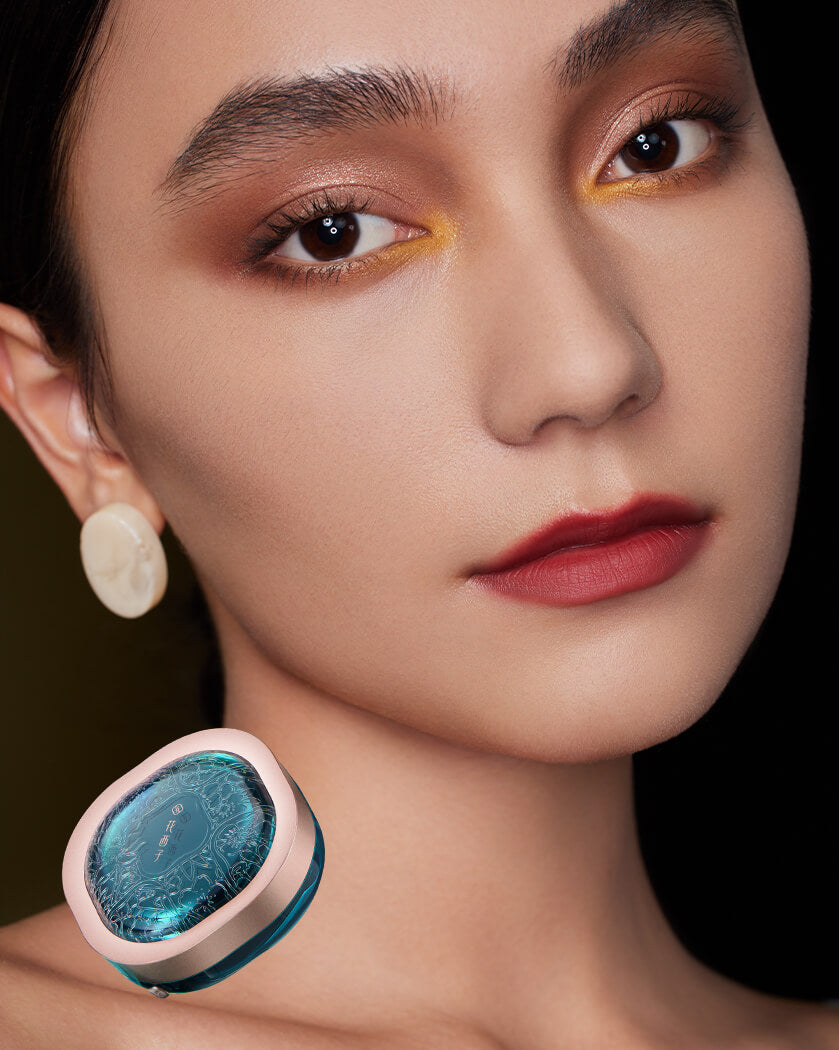 Sale price
$179.00 USD
Regular price
$179.00 USD
(/)
View details
A new Eastern dressing box that contains the most popular iconic products.
This set contains the most popular makeup icons. From fun and eye-catching eyeshadow looks, to a flawless foundation base, without a single pore in sight with the help of our setting powder, perfectly defined eyebrows, and a bold lip to finish off your look, this set will be your new best friend and the most precious addition to your collection. The sculpting palette is rich and versatile, so you can use it for all your makeup needs: eyeshadow, bronzer, highlighter, it's easy to blend and perfect for any occasion. The beautiful box comes with inspiration drawn from ancient Chinese dressing boxes, with a mirror on the top for easy application and gifts such as a beauty sponge, a brush set ,etc.

Set Includes:

Free Gifts:
Eastern Beauty Dressing Box
Soft Blooming 5-Piece Brush Set (Impression of Dai)
Makeup Sponge
Floral Dew Care Makeup Remover Wipes (Eyes&Lips)*3pcs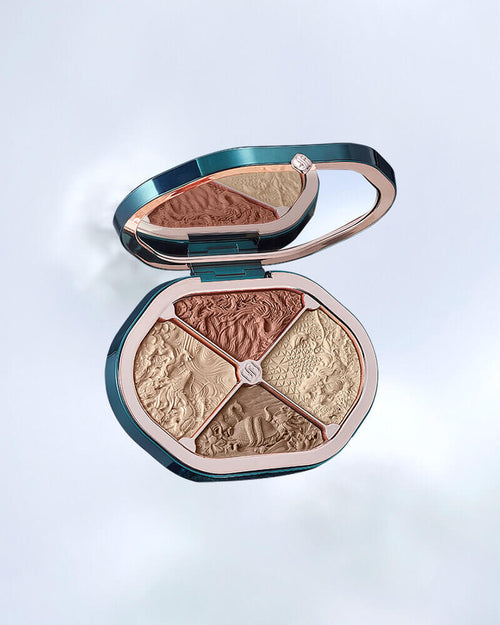 A Constellation of Beasts to Sculpt Your Vision
A Celestial Quartet
An ancient pantheon of mythological beings born from the stars. Guardians of the cardinal directions and inextricably bound to the elements and seasons, the Four Beasts evoke a sense of elegance with every application.

A 4-in-1 Palette for Every Dimension
The travel-friendly palette made to elevate your base. Lift and refine your look with a gentle drape of color and glow, then define with a soft contour. Compact and sleek, this multiuse palette also doubles as an excellent neutral eyeshadow palette. Use wet for extra drama or dry for subtle, buildable sophistication.

Silky Soft and Seamless
Enriched with moisturizing ingredients and peony and calendula extracts, this microfine powder blends seamlessly and never sinks into pores. Talc-free with minimal fallout, the unique 3D lattice structure formula forms an ultra-smooth, long-wear layer of comfortable pigment.

Explore More at Our Blog: Achieve Year-round Radiance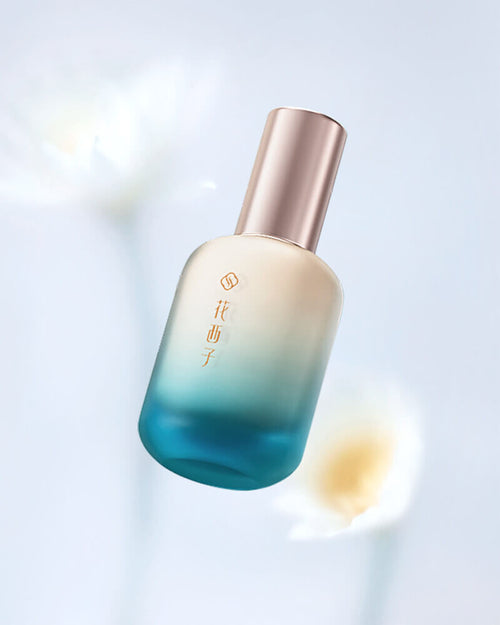 Tailor-made for dry skin with 77.7% hydra-care essence, creating a crystal clear and natural look
1. Choice for Dry Skin: With a specially developed formula, this foundation provides transparent yet moisturizing natural makeup for dry skin, giving you medium-to-full coverage. It is tested safe on sensitive skin.

2. Moisturizing and Repairing: Infused with moisturizing and soothing ingredients such as Dendrobium nobile, white water lily, Poet's jasmine, and panthenol, the makeup sets perfectly, with no creasing or peeling throughout the day.

3. Concealing and Smooth: The evenly distributed soft-glow spherical powder has a smooth texture and is easy to blend. It naturally hides imperfections and pores through light diffusion.

4. Shades: Z15 Cream (Neutral), L20 Rosy Ivory (Cool), N20 Yellow Ivory (Warm), Z25 True Beige (Neutral), and N30 Yellow Beige (Warm).

5. Complimentary Gift: The product comes with one free beauty blender that can be used wet or dry.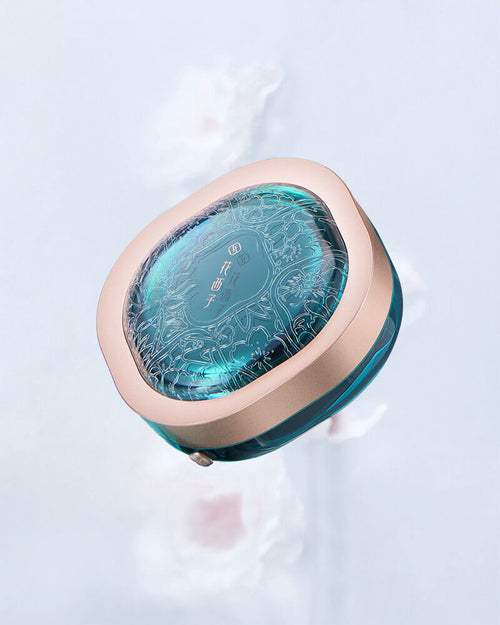 Nourishing ultra-light setting powder, oil-control but not dry.
1. Lightweight and Oil Controlling: The powder has a microscopic petal structure, giving it more contact surfaces for better oil control and skin adhesion.

2. Non-drying: The lipophilic and hydrophobic formula is enriched with hyaluronic acid to keep your makeup in place without drying out your skin.

3. Airbrushed Finish: The ultra-light powder is light as air. It lays down a matte finish and hides your pores the second it goes on your skin.

4. Case Design: The case reinterprets the "powder compact" in which ancient Chinese ladies stored their cosmetic powders or blush. The intricate lines echo the elegance of Eastern aesthetics, taking inspiration from the traditional Chinese windows.

5. Gift Powder Puff: The teal-colored velvet powder puff provides an even powder release and a clear color backdrop during application.
Explore More at Our Blog: The New Star in Your Makeup Bag
HOW TO OPEN
Twist the cover counterclockwise to open.
PS: Because our powder is very fine, our opening design aims to prevent powder from spilling.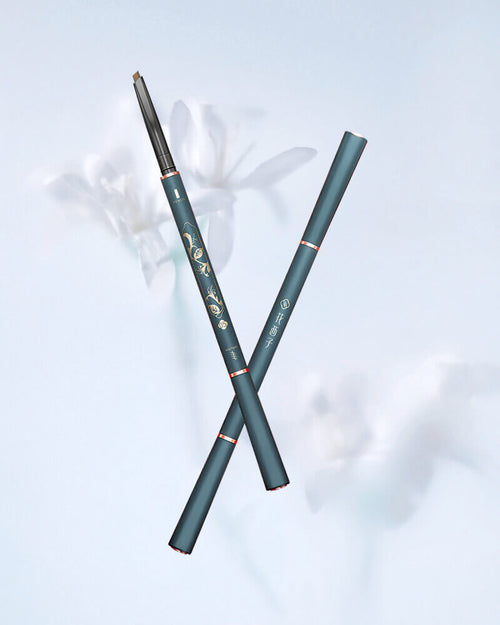 Eyebrow powder pencil with fine lines for a velvety and silky finish.
1. Powder + Pencil: This powder pencil is inspired by our customers who prefer to draw perfect eyebrows with both powder and pencil products. Our easy-to-use eyebrow powder pencil is crafted with 75% powder, fusing the hair-like strokes of a pencil and the smooth and natural coloring of powder.

2. Smooth and Non-sticky: The oil-free formula makes it glide on easily without stickiness. It will not cake even after multiply applications.

3. Color Options: Choose from 01 Grey, 03 Brown, and 05 Chestnut.

4. Complimentary Refill: The product comes in with a complimentary refill of the color you chose.
A light matte liquid lipstick that strikes the perfect balance between lightweight sensation and intense color pigment, delivering long-lasting and non-sticky comfort all day.
Long-lasting and non-sticky
Attaches a yarn-like breathable light film to the lips, which left lips feeling weightless and smooth upon application, delivering a long-lasting and non-sticky comfort.

Lightweight sensation with highly saturated color
With a lightweight texture, the lipstick glides on smoothly and forms a film immediately, offering intense color pigment that doesn't feather, fade, or settle into fine lines.

Lip nourishing formula
The formula is enriched with floral essences such as peony, multiflora rose, which gently nourish the lips and give a long-wearing finish.

Color options
Choose from twelve elegant eastern colors to match a variety of looks, from vintage to gentle and charming.

*Shades of lipsticks may vary due to a number of factors including but not limited to monitor resolution settings, lighting & skin tone, etc.
Free international shipping on orders over  $40 USD. Click here to check all available shipping regions.
*Big gift sets may be limited to some countries. 
7-Day Return: Feel free to send your item back within 7 days of receiving the product.